GoliathTech Your Helical (Screw) Pile Installer - Kingston
---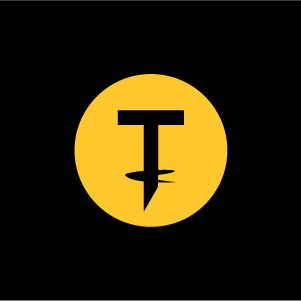 GoliathTech Kingston
2046 Edengrove Rd Gananoque, Ontario K7G 2V4
About Us
GoliathTech Kingston is your certified installer for the cities of Kingston, Belleville, Quinte West, Prince Edward, Brockville, South Frontenac, Loyalist, Greater Napanee, Trent Hills, Brighton, and more. View more cities we serve below.
Cities served by your installer
Belleville
Quinte West
Prince Edward
Brockville
South Frontenac
Loyalist
Greater Napanee
Trent Hills
Brighton
Actinolite
Addington Heights
Addison
Adolphustown
Albert
Albury
Alderville
Algonquin
Allan
Allisonville
Alnwick
Althorpe
Amherst I
Amherst Island
Amherstview
Anderson
Anoma Lea
Anson
Arabella Island
Arden
Ardendale
Ardoch
Armstrongs Corners
Asselstine
Astra
Athens
Auden Park
Augusta
Aylesworth
Balderson
Ballycanoe
Balmoral Park
Balsam Grove
Baltimore
Barcovan Beach
Barriefield
Bath
Battersea
Bayridge
Bayridge East
Bayridge West
Bayside
Beales Mills
Beatty
Bedford
Bedford Mills
Beech Corners
Bellamys Mill
Belleville
Bellheck
Bellrock
Bells Corners
Berryton
Bethany
Bethel
Bethesda
Beveridge Locks
Bishop Corners
Bisseltown
Black Rapids
Black River
Blairs Settlement
Blanchards Hill
Blessington
Bobs Lake
Bogart
Bolingbroke
Bonarlaw
Bongard
Bongard Corners
Bordenwood
Bowermans
Bradshaw
Brewer Lake
Brewer Mills
Brighton
Brockville
Brooke
Buck Lake
Buller Siding
Burke Settlement
Burnley
Burridge
Kingston
Caintown
California
Calvin Park
Camden East
Camp Oconto
Campbell Maxwell Front
Cankerville
Canonto
Carman
Carmel
Carrying Place
Castleton
Cataraqui
Cataraqui North
Cataraqui River East
Cataraqui Westbrook
Caverlys Landing
Cedar Creek
Cedar Lake
Central Frontenac
Centre
Centre Hastings
Centreton
Centreville
CFB Kingston
Chaffey's Lock
Chantry
Chapman
Charleston
Chatterton
Cheesborough
Chippewa
Chisholm's Mills
Christie Lake
Clarendon Station
Cloyne
Cub Island
Codes Corner
Codrington
Colborne
Cole Lake
Cole Wharf
Colebrook
Conway
Cooper
Cosy Cove
Cove Beach
Coxvale
Cramahe
Cressy
Crofton
Crookston
Crosby
Crow Lake
Croydon
Croziers Island
Crystal
Cushendall
Darlingside
Cartford
Davidsons Beach
Davis Lock
Daytown
Deer Island
Deloro
Delta
Democrat Island
Denbigh
Deseronte
Deseronto
Desmond
DeWitts Corners
Donaldson
Dorland
Drummond Centre
Duff Corners
Dulcemaine
Dundonald
Dunnette Landing
Kingston
East Colborne
East Corners
East Hungerford
Eastview
Ebenezer
Echo
Eddystone
Eden Grove
Edville
Eldorado
Elgin
Elizabethtown
Elliott
Ellisville
Elm Tree
Elmbrook
Elmgrove
Elmwood
Eloida
Elzevir
Emerald
Emery
Empey Hill
Enterprise
Erinsville
Escott
Eyre Corners
Fairfax
Fairfield
Fairfield East
Farrell Corners
Fenella
Fenwood Gardens
Ferguson Corners
Fermoy
Fernbank
Fernleigh
Flanders Heights
Flinton
Flinton Corner
Forest Mills
Forfar
Fort Henry Heights
Forthton
Fox Corners
Frankford
Frankville
Frayn's Landing
Freeland
Front of Yonge
Frontenac Islands
Fuler
Galts Corner
Gananoque
Gananoque Junction
Gardenville
German Landing
Gilbert Mills
Glanmire
Glastonbury
Glen Elbe
Glen Miller
Glen Morris
Glen Ross
Glen Tay
Glendower
Glenfield
Glenora
Godfrey
Gores Landing
Gosport
Grafton
Gray's Beach
Greater Napanee
Greenbush
Greenfield
Greenleys Corners
Greenpoint
Grenadier Island
Grenville Park
Gretna
Grievers Corner
Griffis Corners
Gull Creek
Hallecks
Hallowell
Halsteads bay
Halston
Hamilton
Harlem
Harlowe
Harper
Harrowsmith
Hartington
Harwood
Hawkes
Hawley
Hay Bay
Hayburn
Hayes Corners
Hazzards Corners
Henderson
Henderson Place
Hickory Island
High Gate Park
Hill Island
Hillcrest
Hillendale
Hilton
Hinch
Holland
Holleford
Hubbs
Huff Wharf
Huff's Corners
Hungerford
Ida Hill
Ingle
Invenary
Ivanhoe
Ivanhoe Station
Ivy Lea
Johnstown
Jones Falls
Judgeville
Junetown
Kaladar
Keelerville
Keller Bridge
King Pitt
Kingscourt
Kingsford
Kingston
Kirk Cove
Lake
Lake Opinicon
Lakeland Acres
Lakeland Point
Lakeport
Lansdowne
Latimer
Latta
Lawrence Park
Leeds
Leeds and the Thousand Islands
Legge
Lehighs Corners
Leland
Lens
Lillies
Lime Lake
Links Mills
Little Brockville
Little Germany
Lodgeroom Corners
Lombardy
Long Lake
Long Point
Lonsdale
Lonsdale Station
Lords Mills
Lost Channel
Lovett
Lower Holleford
Loyalist
Lyn
Lyndhurst
Kingston
Maberly
MacLean Park
Madoc
Madoc Junction
Mallorytown
Mallorytown Landing
Malone
Maple Grove
Maple Hill
Maple View
Marble Rock
Marlbank
Marmora
Marmora and Lake
Marmora Station
Marysville
Massanoga
McCracken Landing
McCrae
McIntosh Mills
McIntrye
McLean
Melrose
Melville
Milburn
Millers Corners
Milltown
Milsap
Milton Island
Minto
Mississippi Station
Missouri
Mitchelllville
Moira
Moneymore
Moons Corners
Morganston
Morton
Morven
Moscow
Motts Mills
Mountain Grove
Mountain View
Mt Carmel
Mt Pleasant
Mt Zion
Murphy Corners
Murray
Murvale
Myers Cave
Myrehall
Kingston
Napanee
Naphan
Narrows
New Dublin
Newbliss
Newboro
Newboyne
Newburgh
Nicholson's Point
Niles Corners
Norham
North Frontenac
North Port
Northbrook
Novelis
Oak Flats
Oak Heights
Oak Lake
Oak Leaf
Oconto
Odessa
Ompah
Orland
Oso
Outlet
Parham
Perth
Perth Road
Petworth
Phillipston
Phillipsville
Piccadilly
Picton
Pinegrove
Pitts Ferry
Pittsburgh
Plevna
Plum Hollow
Point Alexandria
Point Pleasant
Polson Park
Pooles Park
Poplar Grove
Port Elmsley
Port Metcalf
Port Milford
Portland
Portsmouth
Presqu'il Point
Prince Edward
Purdys Corners
Kingston
Quabbin
Queen's
Queens Acres
Queensborough
Quinte West
Railton
Rapid Valley
Ravensview
Raymonds Corners
Read
Redan
Reddendale
Rednersville
Reidville
Rideau Ferry
Rideau Heights
Rideau Lakes
Rimmington
River Valley
Robertsville
Robin Landing
Roblin
Roblin Mills
Roblindale
Rock Springs
Rockfield
Rockport
Rose Hill
Rosedale
Rosehall
Roseneath
Roslin
Rossmore
Rows Corners
Rubbs Corners
Rylstone
Saint Lawrence Woods
Salem
Salmon Point
Sand Banks
Sand Bay Corner
Sandhurst
Sandhurst Shores
Scotch Line
Scotch Point
Scotch Settlement
Seeley
Seeleys Bay
Selton
Seoulds Corners
Shanes
Shanick
Shannonville
Sharbot Lake
Sharps Corners
Sherwood Springs
Shiloh
Sidney
Sillsville
Simcoe Island
Sine
Slate Falls
Smithfield
Smiths Falls
Snow Road
Snow Road Station
Solmesville
South Augusta
South Bay
South Frontenac
South Napanees
Spaffordton
Spring Valley
Springbrook
Springfield
Stanleyville
Star Corners
Stave Island
Stella
Stirling
Stockdale
Stoco
Stone Mills
Stones Corners
Storms Corners
Strathcona
Strathcona Park
Sugar Island
Sulphide
Sunbury
Sunnyside
Sweets Corners
Switzerville
Sydenham
Tamworth
Tay Valley
Taylor
The Bush
The Outlet
The Pines
Thomasburg
Thorpe
Thousand Islands
Tichborne
Tilley
Tincap
Toledo
Treasure Island
Trent Hills
Trenton
Trenton Junction
Trevelyan
Tweed
Tyendinaga
Ungava
Union
Valleyview
Vansickle
Vennachar
Vennachar Junction
Vernonville
Verona
Victoria Beach
Voilet
Wade Corners
Wagarville
Wallbridge
Warburton
Warings Corner
Warkworth
Washburns Corners
Watercombe
Waterton
Waupoos East
Waupoos Island
Weller
Wellington
Wellman
Wemyss
Weslemkoon
Wesley
West Huntingdon
West Huntingdon Station
Westbrook
Westbrook Heights
Westplain
Westport
White Island
White Lake
Wicklow
Wights Corners
Wilbur
Wilkinson
Willetsholme
Williamsville
Willowbank
Wilmer
Wilson
Wilstead
Wilton
Wolfe Island
Woodlands
Woodridge
Woodrous
Woodville
Yarker
Yonge Mills
Zealand
Zion Hill
What can helical (screw) piles be used for?
---
Helical piles are an anchoring solution capable of supporting the heaviest loads, and can be installed in all types of soils no matter what the environmental challenges.
Our products are designed to solidly support residential, commercial, industrial, and municipal projects.
What are the GoliathTech advantages?
Minimal impact to the landscape
Start building immediately after installation
Perfectly level structure
A screw pile installation: quick and easy!
---
While construction projects usually leave you tired, frustrated, and counting down the days, with GoliathTech's help, you'll find yourself at ease. The expertise of our certified installers, combined with the cutting-edge technology used by our team, allows us to gather and then calculate all the information that we need for the project's success; and ultimately, to leave you with a project that you've only imagined in your dreams.
Steps 2 and 3 is where the screw pile installation occurs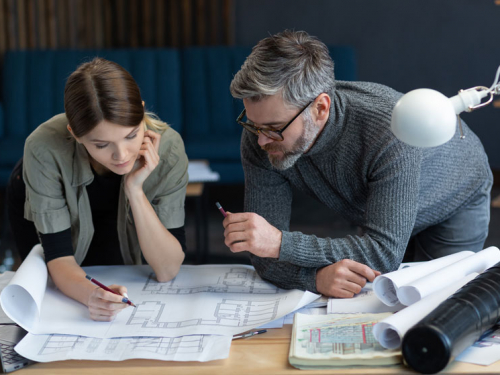 Step 1
Planning your project
First and foremost, it is essential to determine the nature of your project and the contractor who will build it, as well as the various needs associated with it. Evaluate the time, budget, and space available to you so that you can pass this information on to one of our certified installers, when the time comes.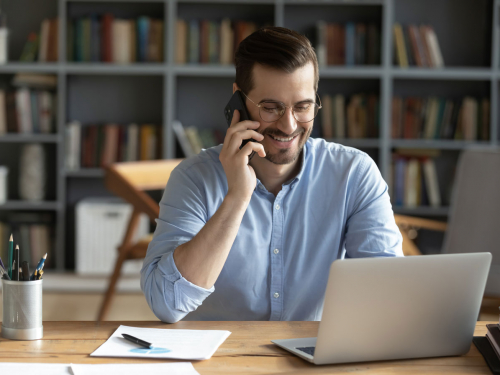 Step 2
Consultation and estimate
Our certified installers are waiting for your call! With the help of precise calculations and an analysis of the type of soil and the load to be supported, they will be able to provide you with an estimate of the cost of the product and will design a solution tailored to your needs.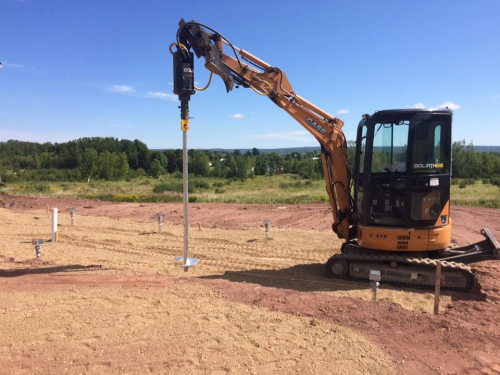 Step 3
Installation
The big day has finally arrived. The helical (screw) piles will be screwed in as deeply as possible. It's likely that during the installation, some technical details will need to be adjusted, such as the length of the piles or the size of the helices. Our experts know how to react quickly in order to ensure the absolute stability of your foundation.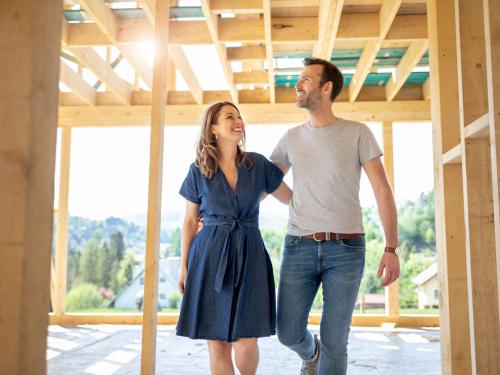 Step 4
Everything is ready for construction
There's no delay or clean-up required between the end of the screw pile installation and the start of construction. As soon as the last helical (screw) pile is anchored into the ground, your contractor can start building your project.
Types of applications: a helical pile foundation for incomparable anchorage
From deck to home foundations, our helical (screw) pile system is the best foundation solution for you.
No matter what your project is…
---
GoliathTech helical piles are ready
In order to provide you with a helical (screw) pile foundation solution that's designed to meet your needs and specific project, our network of certified installers and consultants make the most of their vast expertise in the field. Recognized for their know-how, they conform screw piles to meet the unique nature of your property and project, rather than offering you a solution... cast in concrete!