GoliathTech Your Helical (Screw) Pile Installer - Halifax
---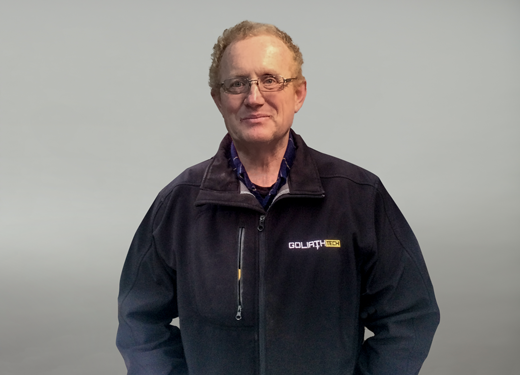 GoliathTech Halifax - Al's Pitstop Property Services Ltd
34 Belmont Ave Halifax, Nova Scotia B2W 1E5
GoliathTech Halifax is your certified installer for the cities of Halifax, East Hants, West Hants, Chester, Windsor, and more. View the cities we serve below.
Cities served by your installer
East Hants
West Hants
Chester
Windsor
Albro Lake
Aldersville
Allen Heights
Antrim
Armdale
Aspotogan
Bayer's Lake
Bayside
Bayswater
Bear Cove
Beaver Bank
Beech Hill
Beechville
Benjamin Mill
Big Lake
Birchy Head
Black Point
Blandford
Blind Bay
Borgels Point
Boulderwood
Boutiliers Point
Bridgeview
Brookside
Burnside
Cameron Lake
Canaan
Cherry Brook
Chester
Chester Acres
Chester Basin
Chester Grant
Clayton Park
Clayton Park West
Colby Village
Cole Harbour
Coleridge Estates
Commodore Park
Crouchers Forks
Currys Corner
Dartmouth
Cartmouth Crossing
Desert
Devon
Downtown Dartmouth
Downtown Halifax
Duncans Cove
East Chester
East Dover
East Lawrencetown
East Pennant
East Preston
East River
East River Point
East Uniacke
Eastern Passage
Ellenvale
Ellershouse
Elmsdale
Enfield
Etter Settlement
Fairmount
Fairview
Fall River
Fergusons Cove
Five Mile Plains
Fletchers Lake
Forest Hills
Fox Point
French Village
Frenchmans Road
Glen Haven
Glen Margaret
Glengarry Estates
Goffs
Goodwood
Grand Desert
Grand Lake
Green Acres
Greenhead Road
Greenwood Heights
Hacketts Cove
Halibut Bay
Hammonds Plains
Hammonds Plains Road
Harrietsfield
Harriston
Harville
Hatchet Lake
Head of Chezzetcook
Head of Saint Margarets Bay
Herring Cove
Highfield
Hubbards
Hubley
Imperoyal
Indian Harbour
Ingramport
Keltic Gardens
Ketch Harbour
Keystone Village
Kinsac
Lake Echo
Lakelands
Lakeside
Lakeview
Lancaster Ridge
Lantz
Lawrencetown
Leiblin Park
Leminster
Leville
Lewis Lake
Lloy
Loon Lake
Lower Grant Road
Lower Prospect
Lower Sackville
Lower Vaughan
Lucasville
Mainland Halifax
Manor Park
Marlborough Woods
Marriotts Cove
Martock
Marvins Island
Masons Point
McGraths Cove
Melville Cove
Middle Beaver Bank
Middle Porters Lake
Middle River
Middle Sackville
Middle Village
Mill Cove
Mill Road
Mill Section
Mineville
Montague Gold Mines
Montebello
Mt Uniacke
Mulgrave Park
Natucket
Naugle
New Harbour
New Russell
Newport Station
North Beaver Bank
North End
North Halifax
North Preston
Northwest Cove
Oakfield
Otter Lake
Panuke Road
Parkdale
Peggy Cove Preservation Area
Petain
Pockwock
Port Wallace
Porters Lake
Portland Estates
Portland Hills
Portobello
Portuguese Cove
Preston
Prince's Lodge
Prospect
Prospect Bay
Prospect Village
Purcells Cove
Queensland
Robinsons Corner
Russell Lake West
Sackville
Saint Croix
Sambro
Sambro Creek
Sambro Head
Seabright
Seaforth
Seffernsville
Shad Bay
Shannon Park
Sheldrake Lake
Sherwood
Sherwood Heights
Sherwood Park
Smiths Corner
South End
South Halifax
South Uniacke
Southdale
Southwest Cove
Springfield Lake
Spryfield
Squid Cove
Stillwater Lake
Sunset Acres
Sunset Ridge
Tam O'Shanter Ridge
Tantallon
Terence Bay
Terminal Beach
The Lodge
Thornhill
Three Fathom Harbour
Three Mile Plains
Timberlea
Timberlea Village
Todds Island
Unia Estates
Upper Blandford
Upper Falmouth
Upper Hammonds Plains
Upper Lawrencetown
Upper Sackville
Upper Tantallon
Upper Vaughan
Vaughan
Wallace Heights
Waterfront
Waverly
Wedgewood
Wellington
West Chezzetcook
West Dover
West End
West Lawrencetown
West Pennant
West Porters Lake
Westmount Subdivision
Westphal
Whites Lake
Whynachts Point
Wile Settlement
Williams Lake
Williamswood
Windsor
Windsor Forks
Windsor Junction
Woodlawn
Woodlawn Heights
Woodside
Wyses Corner
What can helical (screw) piles be used for?
---
Helical piles are an anchoring solution capable of supporting the heaviest loads, and can be installed in all types of soils no matter what the environmental challenges.
Our products are designed to solidly support residential, commercial, industrial, and municipal projects.
What are the GoliathTech advantages?
Minimal impact to the landscape
Start building immediately after installation
Perfectly level structure
A screw pile installation: quick and easy!
---
While construction projects usually leave you tired, frustrated, and counting down the days, with GoliathTech's help, you'll find yourself at ease. The expertise of our certified installers, combined with the cutting-edge technology used by our team, allows us to gather and then calculate all the information that we need for the project's success; and ultimately, to leave you with a project that you've only imagined in your dreams.
Steps 2 and 3 is where the screw pile installation occurs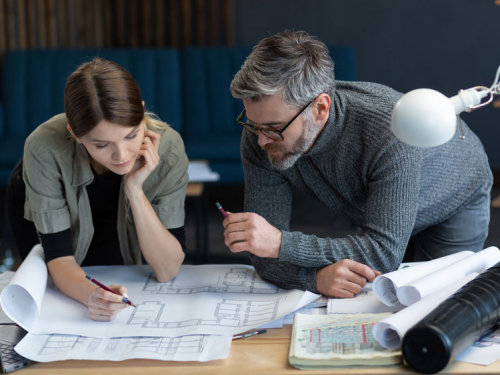 Step 1
Planning your project
First and foremost, it is essential to determine the nature of your project and the contractor who will build it, as well as the various needs associated with it. Evaluate the time, budget, and space available to you so that you can pass this information on to one of our certified installers, when the time comes.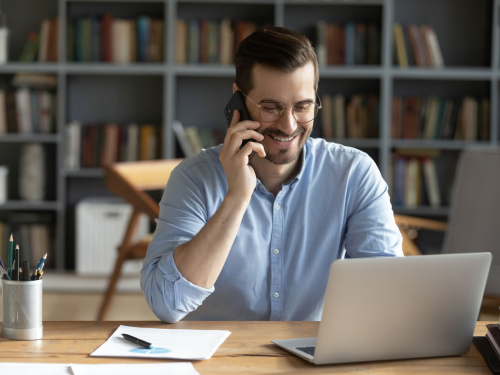 Step 2
Consultation and estimate
Our certified installers are waiting for your call! With the help of precise calculations and an analysis of the type of soil and the load to be supported, they will be able to provide you with an estimate of the cost of the product and will design a solution tailored to your needs.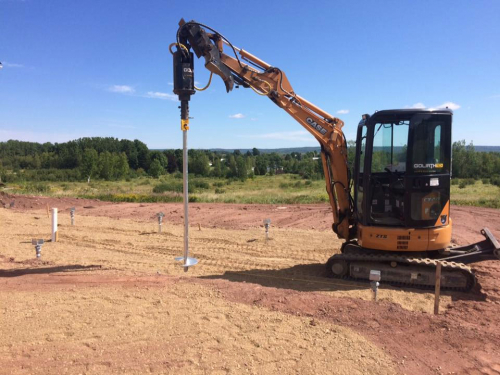 Step 3
Installation
The big day has finally arrived. The helical (screw) piles will be screwed in as deeply as possible. It's likely that during the installation, some technical details will need to be adjusted, such as the length of the piles or the size of the helices. Our experts know how to react quickly in order to ensure the absolute stability of your foundation.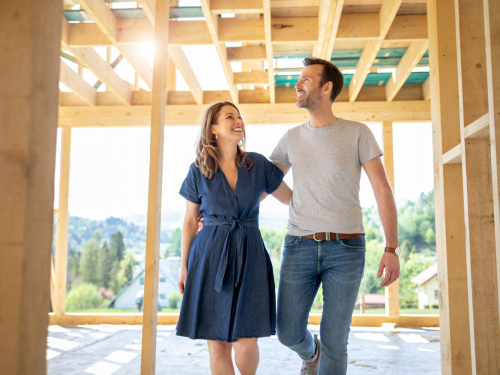 Step 4
Everything is ready for construction
There's no delay or clean-up required between the end of the screw pile installation and the start of construction. As soon as the last helical (screw) pile is anchored into the ground, your contractor can start building your project.
Types of applications: a helical pile foundation for incomparable anchorage
From deck to home foundations, our helical (screw) pile system is the best foundation solution for you.
No matter what your project is…
---
GoliathTech helical piles are ready
In order to provide you with a helical (screw) pile foundation solution that's designed to meet your needs and specific project, our network of certified installers and consultants make the most of their vast expertise in the field. Recognized for their know-how, they conform screw piles to meet the unique nature of your property and project, rather than offering you a solution... cast in concrete!