GoliathTech's helical piles exceed industry standards
---
Why demand a 100% compliant helical (screw) pile?
Demand a pile that is 100% compliant. Demand GoliathTech helical piles!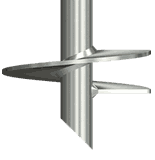 Make sure to choose screw piles that exceed each and every industry standard!
---
In May 2018, the Canadian Construction Materials Centre (CCMC) published a technical bulletin clarifying regulations and compliance requirements for helical piles and related accessories.

In the event of non-compliance, your project may be considered unsafe or illegal by your municipality, which could result in demolition. When it's time to sell your property, this is considered to be a HIDDEN DEFECT. ARE YOU UNSURE ABOUT YOUR PROJECT'S COMPLIANCE? Contact our compliance squad for a no-obligation consultation.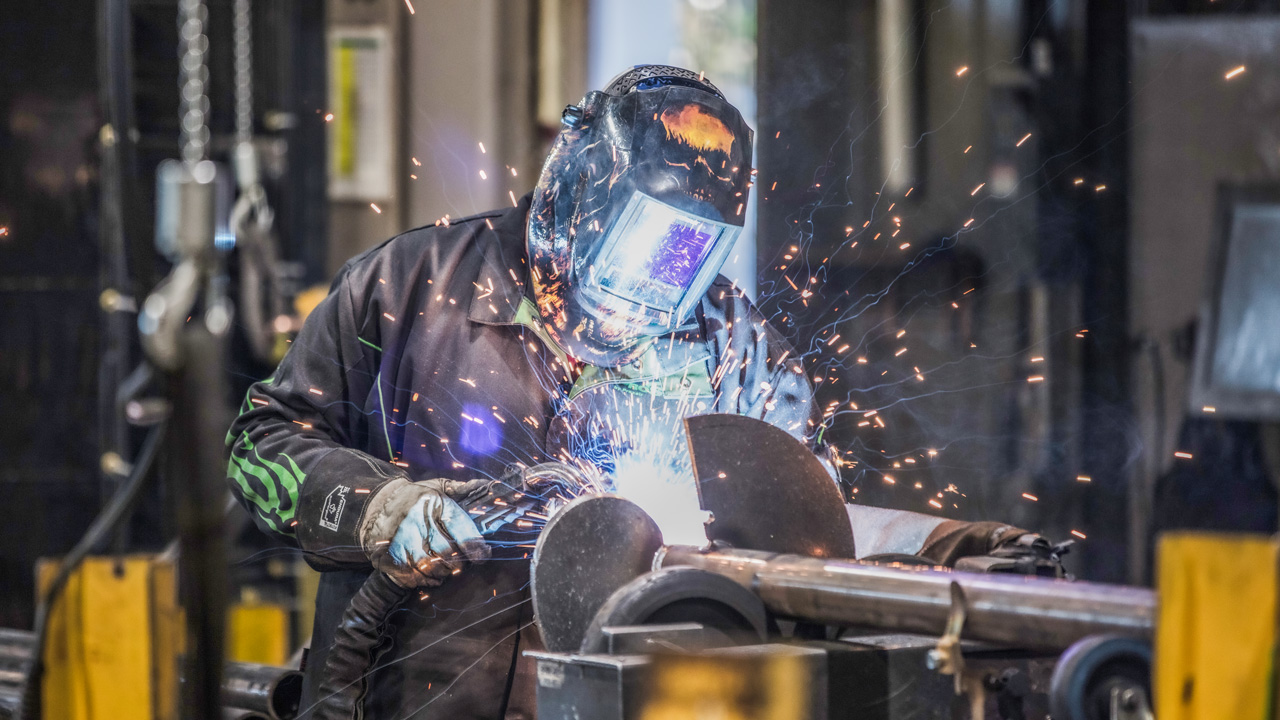 What are the signs of a non-compliant or unsafe installation?
---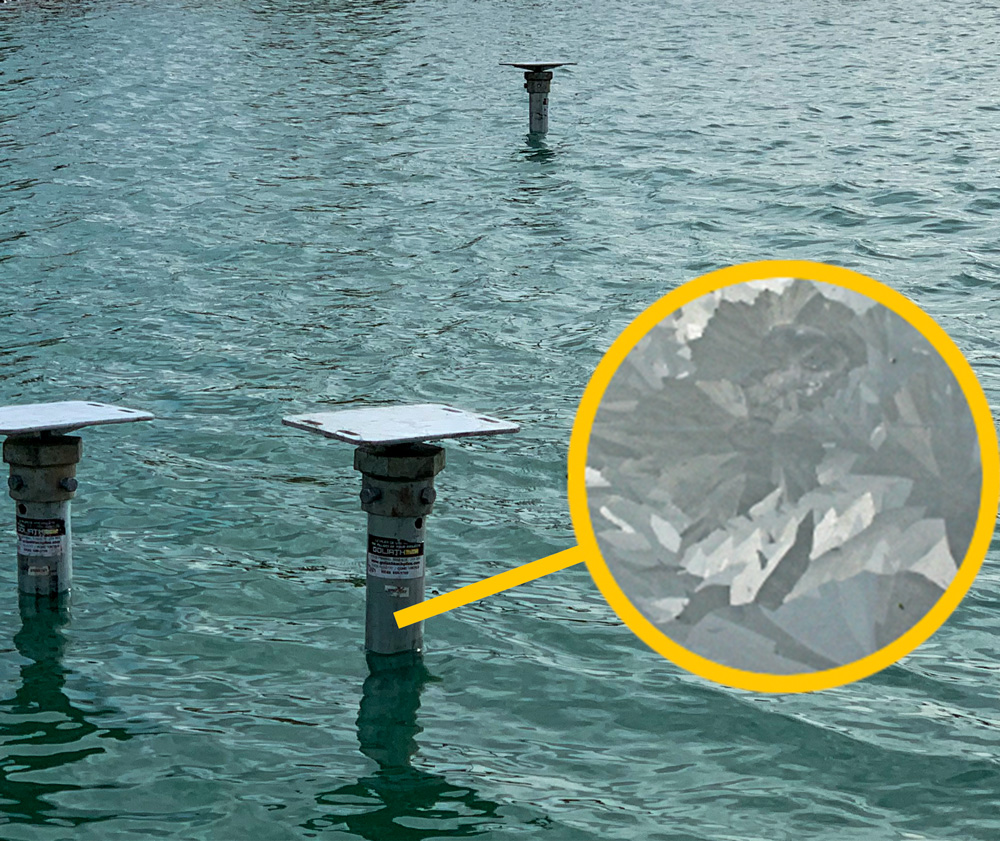 Hot-dip galvanization
Where conditions (soil and environmental) are determined to be corrosive to steel, protection of the steel shall be provided. The determination of the presence of corrosive conditions and the specification of the corrosion protection shall be carried out by a registered professional engineer licensed to practice under the appropriate provincial or territorial legislation. If the determination of the presence of corrosive conditions is not completed before installation, the product, including all its accessories, is required to be hot-dipped galvanized, meeting the requirements of CAN/CSA-G164 (ASTM A123/A123M-17) with a minimum thickness of 610 g/m2, or another method that provides an equivalent level of protection and abrasion resistance deemed acceptable by CCMC.
CAUTION! Some screw piles are plated so they can be sold at a reduced price and mislead the consumer regarding their compliance. They do not conform to the Canadian Construction Materials Centre's (CCMC) new standards. Our helical piles are always 100% galvanized.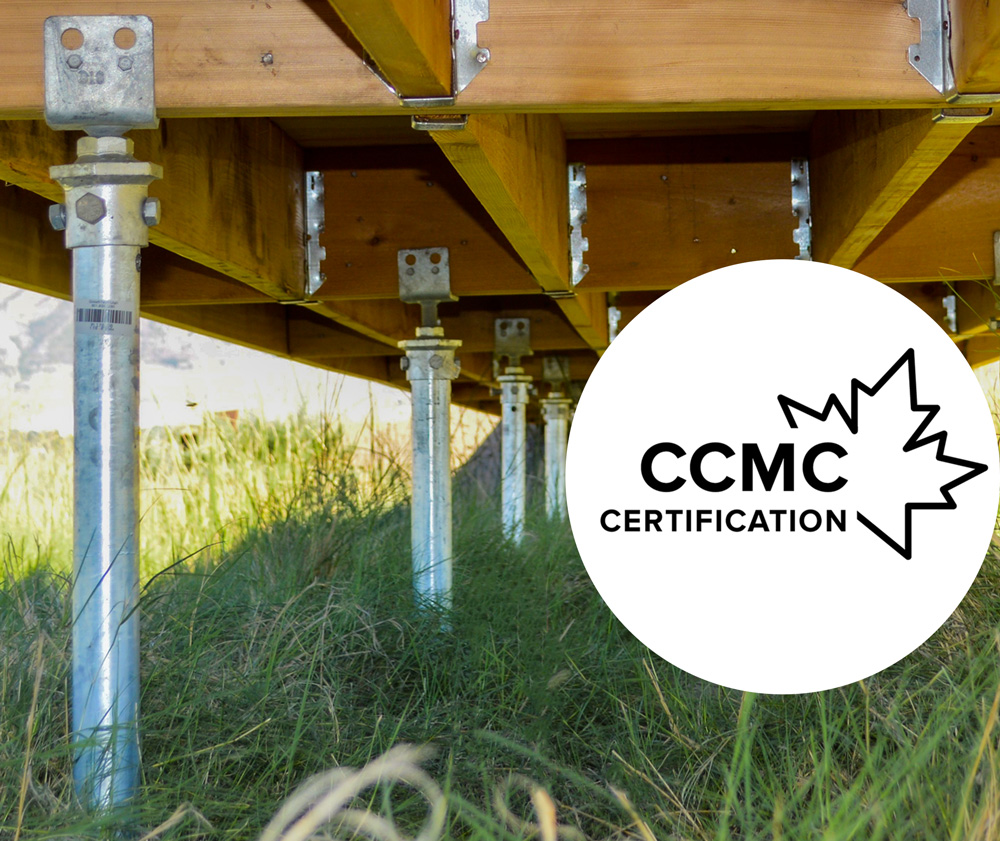 Certificate of compliance for installation and admissible loads
A new CCMC update was also put in motion. CCMC certifications for helical piles now require that a licensed professional engineer establishes the number of screw piles and spacing needed to support different loads. These weights must be calculated by the engineer and validated with a seal to obtain a certificate of compliance.
CAUTION! Make sure to obtain a certificate that attests to the compliance of your project, as well as your screw piles' admissible loads, before construction begins. A stamped technical drawing is not considered to be a certificate, and therefore does not ensure compliance.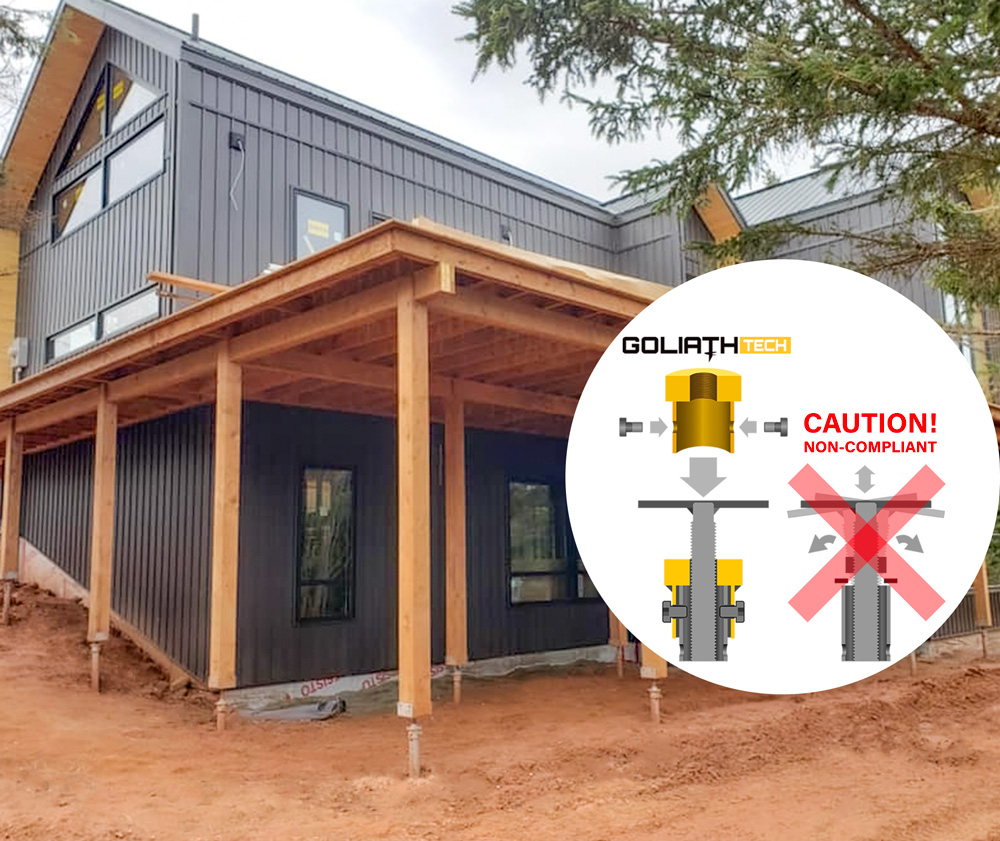 Uplift resistance requirements
When it comes to construction and renovations, a growing number of municipalities are demanding that projects using helical piles be subject to uplift resistance requirements. Inquire about further information with your municipality.
What types of installations legally require uplift resistance compliance?
Structure erected more than 60cm (24 in) off the ground
Structure attached to a house
Structure with a roof
Structure with a surface greater than 55m2
Structure with more than one level
Structure taller than 4.3m (15 ft)
CAUTION! Each frame also needs to be anchored to the foundation, unless a structural analysis regarding wind and seismic pressures shows that anchoring is unnecessary.

Are you unsure about your project's compliance? Contact our compliance squad for a no-obligation consultation. Can you afford a project that is not in compliance?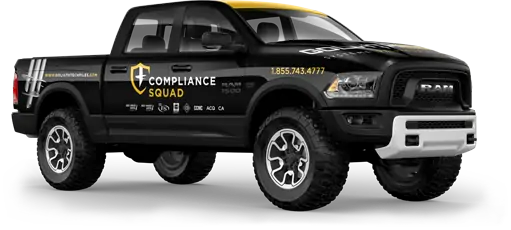 No matter what your project is…
---
GoliathTech helical piles are ready
In order to provide you with a helical (screw) pile foundation solution that's designed to meet your needs and specific project, our network of certified installers and consultants make the most of their vast expertise in the field. Recognized for their know-how, they conform screw piles to meet the unique nature of your property and project, rather than offering you a solution… cast in concrete!