GoliathTech Your Helical (Screw) Pile Installer - North Bay
---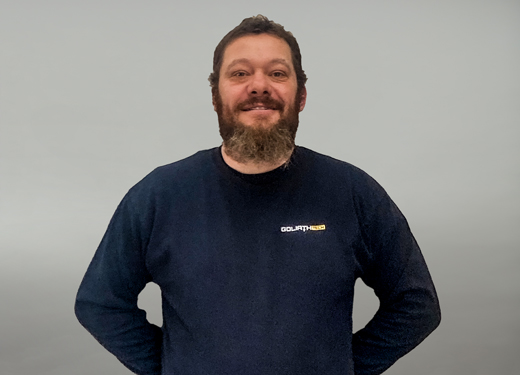 GoliathTech North Bay - EBL Groundworks
Astorville, Ontario P0H 1B0
About Us
GoliathTech North Bay is your certified installer for the cities of North Bay, Huntsville, West Nipissing, Parry Sound, East Ferris, Seguin, Callander, Lake Of Bays, Powassan, McDougall, and more. View more cities we serve below.
Cities served by your installer
East Ferris
Huntsville
West Nipissing
Parry Sound
Seguin
Callander
Lake of Bays
Powassan
McDougall
Ahmic Harbour
Ahmic Lake
Alderdale
Algonquin Park
Alsace
Ardbeg
Armour
Arnstein
Ashburton
Astorville
Axe Lake
Balsam Creek
Banbury
Bayfield Inlet
Bear Cave
Bear Lake
Bear Valley
Beaucage
Bekanon
Berriedale
Black Road
Blackstone Lake
Blanchard's Landing
Boakview
Bondi Village
Bonfield
Booth
Booth Landing
Bourdeau
Bray Lake
Brignall
Britannia
Britt
Britt Station
Broadbent
Brooks Landing
Brooks Mill
Burk's Falls
Byng Inlet
Cache Bay
Caderette
Calvin
Carling
Carr
Carss
Cecebe
Cedar Croft
Champlain Park
Champman's Landing
Chetwynd
Chikopi
Chisholm
Chiswick
Christian Valley
City of North Bay
Clear Lake
Commanda
Corbeil
Crystal Falls
Deans
Derland
Désaulniers
Dillon
Diver
Dock Siding
Dockmure
Doe Lake
Dufferin Bridge
Dunchurch
Dwight
Eastview
Eau Claire
Eau Claire Station
Edgington
Eldee
Ellsmere Village
Emsdale
Evansville
Fairholme
Falding
Farleys Corners
Fern Glen
Ferris
Field
Fleming's Landing
Foley
Fossmill
Fricker
Garden Village
Glen Afton
Golden Valley
Gordon Bay
Grahamville
Graniteville
Gull Rock
Haines Lake
Haldance Hill
Hartfell
Hayes Corners
Hekkla
Hills Siding
Hillside
Hornell Heights
Horseshoe Lake
Hotham
Hugel
Humphrey
Hurdville
Inholmes
Jocko
Joly
Katinre
Kearney
Kennedys
Killbear Island
Kiosk
Kipling Kirk
Klock
Lake Bernard
Lake Joseph
Limberlost
Lorimer Lake
Loring
Lost Channel
Machar
Madigans
Magnetawan
Manbert
Maple Island
Markstay-Warren
Marten River
Mattawa
Mattawan
McKellar
McMurrich
Meadowside
Midlothian
Millar Hill
Millerand
Monteith
Morel
Mowat
Naiscoot
Nipissing
Nipissing Beach
Niweme
Nobel
North Portage
North Bay
Nosbonsing
Notre Dame du Lac
Oranmore
Orrville
Otter Lake
Owaissa
Pakesley
Papineau-Cameron
Pearceley
Perry
Pevensey
Pickerel
Pickerel Lake
Pinewood
Playfair Island
Pointe au Baril
Port Anson
Port Carmen
Port Cockborn
Port Cunnington
Port Loring
Port North Bay
Rankin
Ravensworth
Raymond
Redbridge
Restoule
River Valley
Rivière Veuve
Rockwynn
Rosseau
Rosseau Falls
Rosseau Road
Ryerson
Sage
Sand Lake
Scotia
Seguin Falls
Shannon Hall
Shebeshekong
Snug Harbour
Snug Haven
Songis
South Parry
South Portage
South River
Spence
Sprucedale
Starrat
Still River
Stirling Falls
Storie
Strong
Sturgeon Falls
Sundridge
Sunny Slope
Swords
Temagami
Temagami North
The Archipelago
Thibeault Terrace
Thorncliff
Thorne
Tilden Lake
Tomelin Bluffs
Trout Creek
Tweedsmuir
Verner
Wade's Landing
Wallace Heights
Walls
Wanikewin
Warren
Wasing
Waubamik
Whitehall
Whitestone
Williamsport
Wisermans Corners
Woods
Wyse
Yearley
Yellek
What can helical (screw) piles be used for?
---
Helical piles are an anchoring solution capable of supporting the heaviest loads, and can be installed in all types of soils no matter what the environmental challenges.
Our products are designed to solidly support residential, commercial, industrial, and municipal projects.
What are the GoliathTech advantages?
Minimal impact to the landscape
Start building immediately after installation
Perfectly level structure
A screw pile installation: quick and easy!
---
While construction projects usually leave you tired, frustrated, and counting down the days, with GoliathTech's help, you'll find yourself at ease. The expertise of our certified installers, combined with the cutting-edge technology used by our team, allows us to gather and then calculate all the information that we need for the project's success; and ultimately, to leave you with a project that you've only imagined in your dreams.
Steps 2 and 3 is where the screw pile installation occurs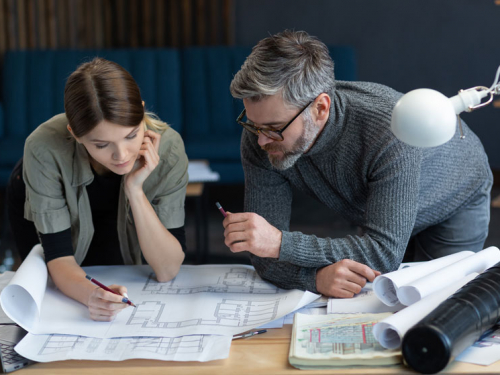 Step 1
Planning your project
First and foremost, it is essential to determine the nature of your project and the contractor who will build it, as well as the various needs associated with it. Evaluate the time, budget, and space available to you so that you can pass this information on to one of our certified installers, when the time comes.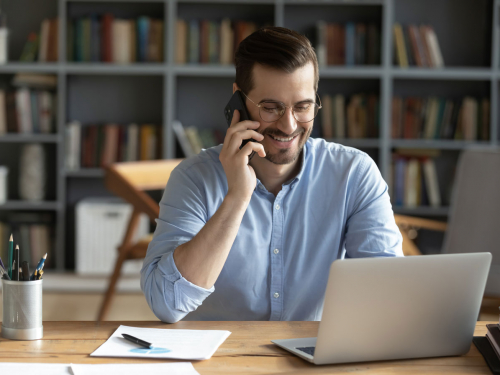 Step 2
Consultation and estimate
Our certified installers are waiting for your call! With the help of precise calculations and an analysis of the type of soil and the load to be supported, they will be able to provide you with an estimate of the cost of the product and will design a solution tailored to your needs.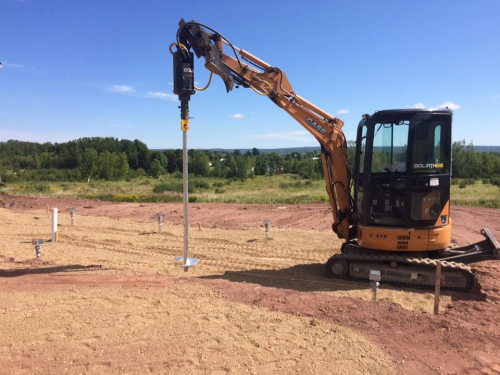 Step 3
Installation
The big day has finally arrived. The helical (screw) piles will be screwed in as deeply as possible. It's likely that during the installation, some technical details will need to be adjusted, such as the length of the piles or the size of the helices. Our experts know how to react quickly in order to ensure the absolute stability of your foundation.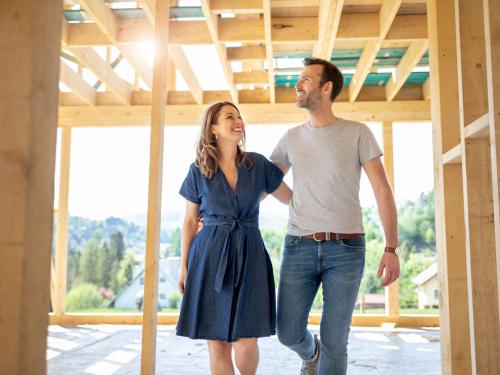 Step 4
Everything is ready for construction
There's no delay or clean-up required between the end of the screw pile installation and the start of construction. As soon as the last helical (screw) pile is anchored into the ground, your contractor can start building your project.
Types of applications: a helical pile foundation for incomparable anchorage
From deck to home foundations, our helical (screw) pile system is the best foundation solution for you.
No matter what your project is…
---
GoliathTech helical piles are ready
In order to provide you with a helical (screw) pile foundation solution that's designed to meet your needs and specific project, our network of certified installers and consultants make the most of their vast expertise in the field. Recognized for their know-how, they conform screw piles to meet the unique nature of your property and project, rather than offering you a solution... cast in concrete!