GoliathTech Your Helical (Screw) Pile Installer - Chaleur Bay
---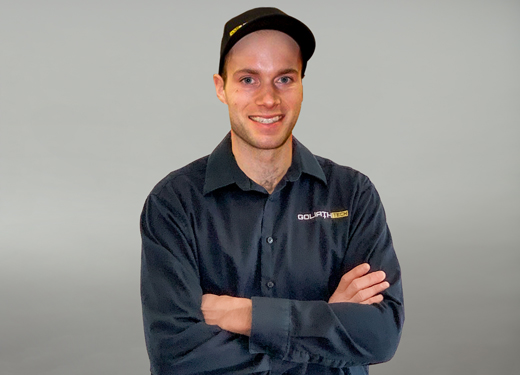 GoliathTech Baie des Chaleurs
1361 Chemin Alcida Alcida, New Brunswick E8J2B8
GoliathTech Chaleur Bay is your certified installer for the cities of Miramichi, Bathurst, Alnwick, Campbellton, Beresford, Saumarez, Tracadie-Sheila, Shippagan, Inkerman, Northesk, and more. View more cities we serve below.
Cities served by your installer
Miramichi
Alnwick
Cambellton
Bresford
Saumarez
Tracadie-Sheila
Shippagan
Inkerman
Northesk
Dalhousie Parish
Addington
Upper Miramichi
Allardville
Glenelg
Eel River Crossing
Druham
Nelson
Ste-Marie-St-Raphael
St-Isidore
St-Leolin
Colborne
Acadie Siding
Acadieville
Alcida
Alderwood
Allainville
Allardville East
Allardville Parish
Amostown
Anse-Bleue
Arbeau Settlement
Armstrong Brook
Atholville
Auburnville
Back Lots
Baie De Petit-Pokemouche
Baie-Sainte-Anne
Balmoral
Barnaby
Barnaby River
Barnettville
Barrieau
Barryville
Bartholomew
Bartibog
Bartibog Bridge
Bartibog Station
Bas-Caraquet
Bass River
Bay du Vin
Bay du Vin Beach
Bayshore
Bear Landing
Beaver Brook
Becketville
Belledune
Belledune Station
Bellefond
Benjamin River
Benoit
Bertrand
Big River
Black Point
Black River
Black River Ridge
Black Rock
Blackland
Blackville
Blissfield
Block 14
Blue Mountain Settlement
Boiestown
Bois-Blanc
Bois-Gagnon
Boishébert
Boom Road
Boudreau Road
Brantville
Breau Road
Breau Rode
Brunswick Mines
Cryenton
Burnsville
Burnt Church
Bushville
Butte-D'Or
Cains River
Caissie Road
Canobie
Canobie South
Canton-des-Basques
Cap-Bateau
Caraquet
Caraquet Island
Caribou Depot
Carrols Crossing
Carron Point
Cassilis
Centre-Acadie
Chaleur Bay
Chamberlain Settlement
Chaplin Island Road
Charlo
Charlo South
Chatham
Chiasson
Christies Landing
Christopher
Clifton
Colebrooke Settlement
Collette
Comeau Settlement
Coteau Road
Covedell
Craig
Cross Roads
Curvention
Dalhousie
Daulnay
Dauversière
Dennis
Derby
Derby Junction
Devereaux
Doaktown
Douglasfield
Doyles Brook
Doyleville
Drisdelle Settlement
Dugas
Dugayville
Dundee
Dunlop
Durham Centre
East Bathurst
East Collette
Eel Ground
Eel River Bar First Nation
Eel River Bridge
Eel River Cove
Elmtree
Chaleur Bay
Escuminac
Evangeline
Exmoor
Exmoor Island
Fairisle
Ferry Road
Flat Landing
Flatlands
Forest Corner
Four Roads
Fowlies Mill
Free Grant
Garden Road
Gardiner Point
Gauvreau
Glen Levit
Glencoe
Glenwood
Gloucester Junction
Grainfield
Grand Lake Road
Grande-Anse
Gravel Hill
Gray Rapids
Green point
Gregan
Haché Road
Hacheyville
Halcomb
Chaleur Bay District
Hardwicke
Hardwood Settlement
Harris Brook Settlement
Haut Saint-Simon
Haut-Caraquet
Haut-Lamèque
Haut-Paquetville
Haut-Rivière-du-Portage
Haut-Sainte-Rose
Haut-Shippagan
Hazelton
Heath Steel Mines
Meron Island
Hickey Settlement
Hilltop
Hodgin
Hortons Creek
Howard
Île au Cheval
Inkerman Ferry
Janeville
Jeanne-Mance
Keenans
Kirkwood
Lac-des-Lys
Lagacéville
Lamèque
Landry
Laplante
Lapointe Settlement
Lauvergot
Vaillette
Le Goulet
Leech
L'Îlette de Pokesudie
Little Bartibog
Little Branch
Little Gaspereau
Little River Gloucester
Lockstead
Loggie Lodge
Loggieville
Lorne
Losier Settlement
Lower Chatham Head
Lower Derby
Lower Napan
Lower Neguac
Lower Newcastle
Ludlow
Lugar
Lumsden Road
Lyttleton
Macabee
Madran
Maisonette
Malauze
Maltais
Maltampec
Manuels
Maple Glen
Maple Green
Marcelville
Mathia Landing
Matthews
Chaleur Bay Townships
McKendrick
McKinleyville
McLeods
McNamee
McNeish
Middle River
Millbank
Millerton
Miramichi Road
Miscou
Miscou Harbour
Miscou Island
Miscou Lighthouse
Miscou Plains
Moorefield
Morrison Cove
Mountain Brook
Murray Settlement
Napan
Napan Bay
Nash Creek
Neguac
Nelson Junction
Nepisiguit Falls
Nepisuitguit Junction
New Bandon
New Jersey
New Mills
Newcastle
Nicholas Denys
Nigadoo
Noinville
Nordin
North Esk Boom
North Renous
North Rogersville
North Tetagouche
Oak Point
Old Dans Landing
Pabineau Falls
Paquetville
Parker Road
Petit Rocher
Petite-Rivière-de-l'Ile
Petit-Paquetville
Petit-Rocher-Nord
Petit-Rocher-Ouest
Petit-Rocher-Sud
Petit-Shippagan
Petit-Tracadie
Pegeon Hill
Pineau
Pineview
Plesant Ridge
Point aux Carr
Pointe A Tom
Pointe des Robichaud
Pointe-à-Bouleau
Pointe-Alexandre
Pointe-Brûlée
Pointe-Canot
Pointe-Sauvage
Pointe-Verte
Poirier Subdivision
Pokemouche Landing
Pokeshaw
Pokesudie
Pontgravé
Pont-Lafrance
Pont-Landry
Popelogan Depot
Popple Depot
Pratts Camp
Price Settlement
Priceville
Quarryville
Ramsay Sheds
Rang-Saint-Georges
Red Bank
Red Rock
Redmondville
Renous
Richard-Village
Rio Grande
River Charlo
Rivière du Nord
Rivière-à-la-Truite
Rivière-des-Caches
Robbiechaud Settlement
Robertville
Robichaud
Rocheville
Rogersville
Rosaireville
Rosehill
Russellville
Saint Margarets
Saint-Amateur
Saint-Arthur
Saint-Athanase
Saint-Aubin
Sainte Rose
Sainte-Anne
Sainte-Cécile
Sainte-Marie
Sainte-Rose-Gloucester
Sainte-Rosette
Sainte-Therese Sud
Saint-Irénée
Saint-Isidore
Saint-Laurent
Saint-Leolin
Saint-Luc
Saint-Pons
Saint-Sauveur
Saint-Simon
Saint-Wilfred
Salmon Beach
Sapin-Court
Savoy Landing
Sea Side
Semiwagan Ridge
Sevogle
Shannonvale
Shediac Ridge
Shinnickburn
Shippagan
Shippagan Portage
Sillikers
Simpsons Field
Six Roads
Smiths Crossing
Sormany
South Bathurst
South Esk
South Nelson
South River
South Tetagouche
Springfield Settlement
Spruce Brook
St Lauren Nord
St Margaret Bay
Stonehaven
Strathadam
Stymiest
Sunny Corner
Tabusintac
The Willows
Thériault
Tide Head
Tilley Road
Tracadie Beach
Tremblay
Trout Brook
Trout Stream
Trudel
Turgeon
Upper Barnaby
Upper Blackville
Upper Blackville Ridge
Upper Charlo
Upper Dundee
Upper Derby
Upper Pokemouche
Upper Sheila
Upper Tilley Road
Val-Comeau
Val-d'Amout
Val-Doucet
Vallée-Lourdes
Val-Melanson
Val-Michaud
Vautout
Victoria
Village-Blanchard
Village-des-Poirier
Village-Saint-Jean
Village-Saint-Lauren
Village-Saint-Pierre
Warwick Settlement
Wayerton
Weldfield
West Bathurst
West Collette
White Rapids
Whitney
Williamstown
Wilson Point
Wine River
Winston
Winton Crossing
Wishart Point
Young Ridge
What can helical (screw) piles be used for?
---
Helical piles are an anchoring solution capable of supporting the heaviest loads, and can be installed in all types of soils no matter what the environmental challenges.
Our products are designed to solidly support residential, commercial, industrial, and municipal projects.
What are the GoliathTech advantages?
Minimal impact to the landscape
Start building immediately after installation
Perfectly level structure
A screw pile installation: quick and easy!
---
While construction projects usually leave you tired, frustrated, and counting down the days, with GoliathTech's help, you'll find yourself at ease. The expertise of our certified installers, combined with the cutting-edge technology used by our team, allows us to gather and then calculate all the information that we need for the project's success; and ultimately, to leave you with a project that you've only imagined in your dreams.
Steps 2 and 3 is where the screw pile installation occurs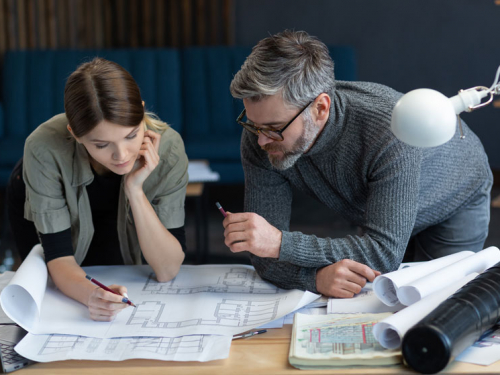 Step 1
Planning your project
First and foremost, it is essential to determine the nature of your project and the contractor who will build it, as well as the various needs associated with it. Evaluate the time, budget, and space available to you so that you can pass this information on to one of our certified installers, when the time comes.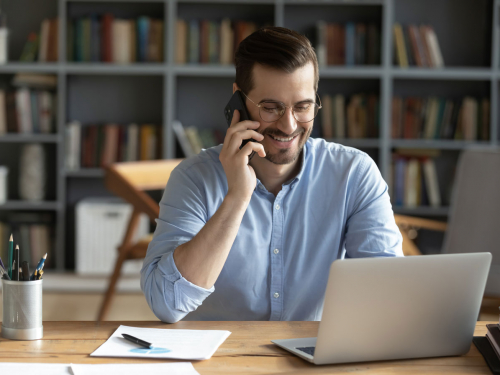 Step 2
Consultation and estimate
Our certified installers are waiting for your call! With the help of precise calculations and an analysis of the type of soil and the load to be supported, they will be able to provide you with an estimate of the cost of the product and will design a solution tailored to your needs.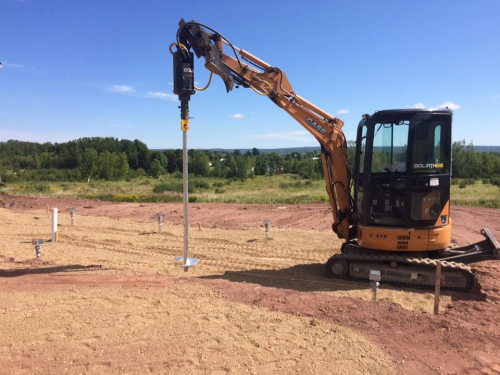 Step 3
Installation
The big day has finally arrived. The helical (screw) piles will be screwed in as deeply as possible. It's likely that during the installation, some technical details will need to be adjusted, such as the length of the piles or the size of the helices. Our experts know how to react quickly in order to ensure the absolute stability of your foundation.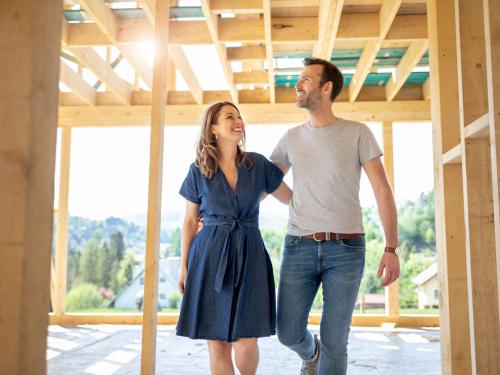 Step 4
Everything is ready for construction
There's no delay or clean-up required between the end of the screw pile installation and the start of construction. As soon as the last helical (screw) pile is anchored into the ground, your contractor can start building your project.
Types of applications: a helical pile foundation for incomparable anchorage
From deck to home foundations, our helical (screw) pile system is the best foundation solution for you.
No matter what your project is…
---
GoliathTech helical piles are ready
In order to provide you with a helical (screw) pile foundation solution that's designed to meet your needs and specific project, our network of certified installers and consultants make the most of their vast expertise in the field. Recognized for their know-how, they conform screw piles to meet the unique nature of your property and project, rather than offering you a solution... cast in concrete!