GoliathTech Your Helical (Screw) Pile Installer - Québec Region
---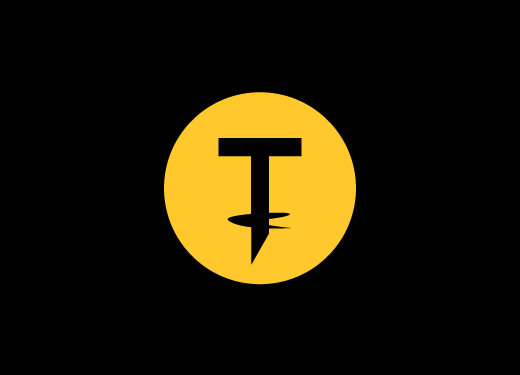 GoliathTech Région de Québec
68, chemin du Geai-Bleu Stoneham-et-Tewkesbury, Quebec G3C 0J7
About Us
GoliathTech Québec Region is your certified installer for the cities of Québec, St-Augustin-De-Desmaures, L'ancienne-Lorette, St-Raymond, Pont-Rouge, Stoneham-Et-Tewkesbury, Boischatel, Ste-Catherine-De-La-Jacques-Cartier, Lac-Beauport, Ste-Brigitte-De-Laval, and more. View more cities we serve below.
Cities served by your installer
St-Augustin-De-Desmaures
L'ancienne-Lorette
St-Raymond
Pont-Rouge
Stoneham-Et-Tewkesbury
Boischatel
Ste-Catherine-De-La-Jacques-Cartier
Lac-Beauport
Ste-Brigitte-De-Laval
Donnacona
Shannon
Neuville
Château-Richer
L'ange-Gardien
Beaupré
St-Gabriel-De-Valcartier
St-Ferréol-Les-Neiges
Cap-Santé
Ste-Anne-De-Beaupré
St-Marc-Des-Carrières
St-Basile
Deschambault-Grondines
Fossambault-Sur-Le-Lac
St-Pierre-De-L'île-D'orléans
St-Laurent-De-L'île-D'orléans
St-Casimir
St-Joachim
St-Tite-Des-Caps
St-Ubalde
St-Alban
St-Jean-De-L'île-D'orléans
St-Léonard-De-Portneuf
Ste-Pétronille
Ste-Famille
Lac-Delage
Ste-Christine-D'auvergne
Rivière-À-Pierre
Lac-Sergent
Notre-Dame-Des-Anges
Saint-Sacrement
Bergerville
Sillery
Saint-Sauveur
Saint-Roch
Vieux Québec
La Cité-Limoilou
l'Anse-des-mères
Cap-Blanc
Basse-Ville
Vieux Limoilou
Vanier
Lairet
Quartier 4-6
Limoilou
Maizerets
Quartier 5-4
Quartier 4-5
Sainte-Foy-Sillery-Cap-Rouge
Plateau
La Suette
La Petite Rivière
Les Saules
Place-Notre-Dame
Des Châtels
Parc-L'Ormière
Neufchàtel Est-Lebourgnege
Plage Saint-Laurent
Le Faubourg-L'Erpinière
Val Belair
Le Grand-Village
Le Petit-Village
Le Village-Saint-Nicolas
Barrage-du-Grand-Remous
Portneuf-Jacques-Cartier
Le Grand-Bois-de-l'Ail
Saint-Basile
Pont-de-la-Noreau
La Butte-aux-Puces
Portneuf-Station
Portneuf
Deschambaut
Allen's Mill
Le Désert
Sainte-Christine-D'Auvergne
Saint-Gilbert
La Chevrotière
Le Frappe-Sacre
Grondines-Est
Grondines
Grondines-Ouest
Le Faubourg
Grondines-Station
Saint-Marc-des-Carrières
Saint-Alban
Perthuis
Lac-du-Milieu
Saint-Thuribe
Saint-Ubalde
Lac-Blanc
Laurent
Lac-Masketsi
Gouin
Doheny
Rivière-du-Milieu
Le Plateau
Saint-Joseph
LeBourgneuf
Saint-Bonaventure
Quartier 4-2
Quartier 4-3
Bourg-La-Reine
Bourg-Royal
Plage-Laurentides
Saint-Adolphe
Barrière-de-Stoneham
L'Étape
Mare-du-Sault
Camp-Mercier
Tour-du-Nord
La Branche
Moulin-Vallière
L'Île-Enchantresse
Côte-du-Lac
Quartier 5-1
Quartier 5-2
Vieux-Moulin
Montmorency
Brésolettes Chutes Montmorency
Les Trois-Sauts
La Branche
Le Grand Club
Le Club-La Cabane
Lac-des-Neiges
Mauriceville
Le Petit-Club
Saint-Achillée
Saint-Ignace
Sault-à-la-Puce
Plage-Rhéaume
Le Moyne
Rivière-Cazeau
Valin
Petit-Pré
Saint-Anne-Ouest
Saint-Anne-de-Beaupré
Casgrain
Les Sept-Crans
Barrière-du-Lac-des-Neiges
Le Manoir-Brûlé
Saint-Nicolas
Rivière-des-Roches
Donohue
Queylus
Saint-Joachim
Les Boullais
Petit-Cap
Cap-Tourmente
La Miche
Sept-Chutes
Saint-Tite-des-Caps
Saint-Léon
Lombrette
Les Chenaux
Domaine-Crépault
Côte-McLean
Sault-au-Cochon
What can helical (screw) piles be used for?
---
Helical piles are an anchoring solution capable of supporting the heaviest loads, and can be installed in all types of soils no matter what the environmental challenges.
Our products are designed to solidly support residential, commercial, industrial, and municipal projects.
What are the GoliathTech advantages?
Minimal impact to the landscape
Start building immediately after installation
Perfectly level structure
A screw pile installation: quick and easy!
---
While construction projects usually leave you tired, frustrated, and counting down the days, with GoliathTech's help, you'll find yourself at ease. The expertise of our certified installers, combined with the cutting-edge technology used by our team, allows us to gather and then calculate all the information that we need for the project's success; and ultimately, to leave you with a project that you've only imagined in your dreams.
Steps 2 and 3 is where the screw pile installation occurs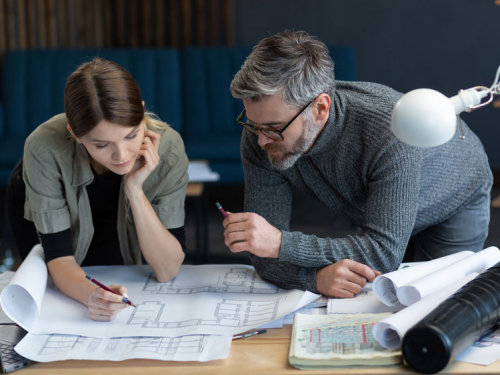 Step 1
Planning your project
First and foremost, it is essential to determine the nature of your project and the contractor who will build it, as well as the various needs associated with it. Evaluate the time, budget, and space available to you so that you can pass this information on to one of our certified installers, when the time comes.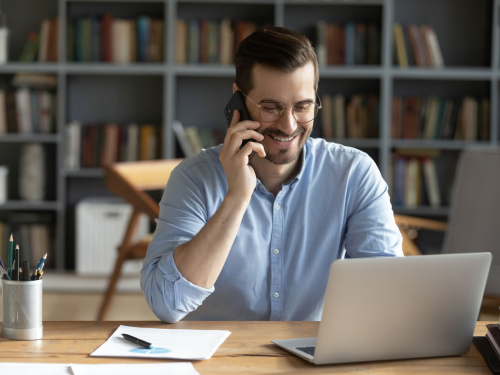 Step 2
Consultation and estimate
Our certified installers are waiting for your call! With the help of precise calculations and an analysis of the type of soil and the load to be supported, they will be able to provide you with an estimate of the cost of the product and will design a solution tailored to your needs.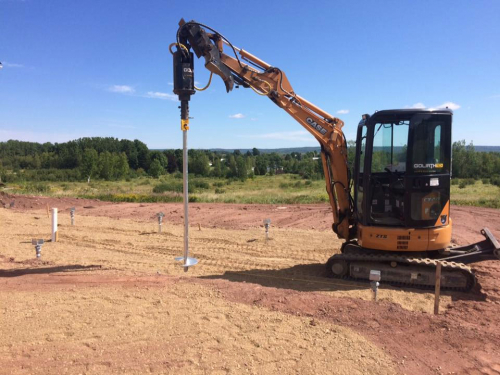 Step 3
Installation
The big day has finally arrived. The helical (screw) piles will be screwed in as deeply as possible. It's likely that during the installation, some technical details will need to be adjusted, such as the length of the piles or the size of the helices. Our experts know how to react quickly in order to ensure the absolute stability of your foundation.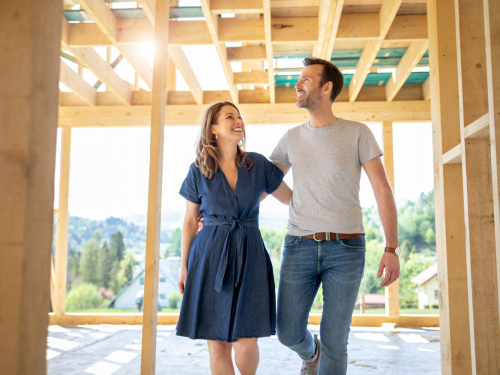 Step 4
Everything is ready for construction
There's no delay or clean-up required between the end of the screw pile installation and the start of construction. As soon as the last helical (screw) pile is anchored into the ground, your contractor can start building your project.
Types of applications: a helical pile foundation for incomparable anchorage
From deck to home foundations, our helical (screw) pile system is the best foundation solution for you.
No matter what your project is…
---
GoliathTech helical piles are ready
In order to provide you with a helical (screw) pile foundation solution that's designed to meet your needs and specific project, our network of certified installers and consultants make the most of their vast expertise in the field. Recognized for their know-how, they conform screw piles to meet the unique nature of your property and project, rather than offering you a solution... cast in concrete!