GoliathTech Your Helical (Screw) Pile Installer - Northern Michigan
---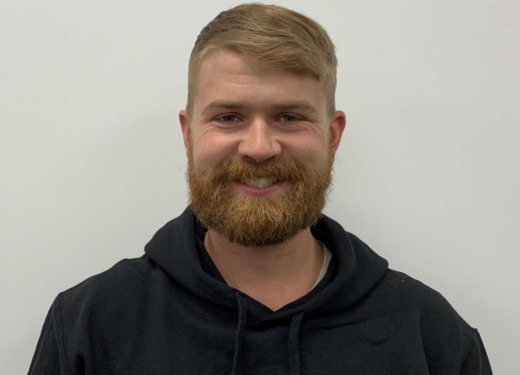 GoliathTech Northern Michigan - ENDURAPILE LLC
320 E. Bingham Street Alpena, Michigan 49707
About Us
GoliathTech Northern Michigan is your certified installer for the cities of Van, Traverse City, Sault Ste Marie, Sault Ste. Marie, Escanaba, Alpena, Menominee, Petoskey, Houghton Lake, Gladstone and more. View more cities we serve below.
Cities served by your installer
Traverse City
Sault Ste Marie
Sault Ste. Marie
Escanaba
Alpena
Menominee
Petoskey
Houghton Lake
Gladstone
Wurtsmith Afb
Cheboygan
Manitou Beach
Acme
Gaylord
Boyne City
Calcite
Houghton Lake Heights
Skidway Lake
Skidway Lake
St Helen
Gladwin
Manistique
Rogers City
Norway
East Tawas
St Ignace
St. Ignace
St. Helen
Charlevoix
West Branch
K. I. Sawyer CDP
Kalkaska
Harrison
East Jordan
Bingham
Indian River
Grayling
Mio
Mio
Elk Rapids
Tawas City
Prudenville
Hemlock
Kingsley
Greilickville
Newberry
Standish
Rapid City CDP
Au Sable
Sand Lake CDP
Mancelona
Beaverton
Harbor Springs
Cherry Bend
Quinnesec
Au Gres
Chums Corner CDP
Bellaire
Bates
Bay View
Cedarville
Lewiston
Hubbard Lake
Roscommon
Oscoda
Marion
Ossineke
Central Lake
Rudyard
Gustin
Stephenson
Pellston
Grawn CDP
Lake City
Mackinaw City
Onaway
Atlanta
Alanson
Bay Shore CDP
Backus Beach
Rapid River
McBain
Presque Isle Harbor CDP
Suttons Bay
Interlochen CDP
Hillman
Leland
South Boardman CDP
Rose City
Mcbain
Vanderbilt
Luzerne
Curtis
Northport
Brimley
Curran
Engadine
Fairview
Frederic
Hermansville
Kewadin
Pickford
Spalding
Tower
Wequetonsing
Horton Bay CDP
Rock
Mackinac Island
Manistee Lake CDP
Eben Junction
Hardwood Acres CDP
Harrisville
Sterling
Fife Lake
Bay View CDP
Alden
Higgins Lake
Levering
Lyon Manor
Perkins
Piney Woods
Empire
Goodar
St James
Powers
Leland CDP
Whittemore
Carp Lake CDP
Alba
Au Train
Grand Marais
Hale
Loretto
Oden
Rapid City
Strongs
Strongs Corner
Topinabee
Torch River
Bear Lake CDP
Oden CDP
Advance CDP
Ellsworth
Trout Lake
Lake Leelanau
Lost Lake Woods
Lupton CDP
Skandia
Honor
Boyne Falls
Beulah
Canada Creek Ranch
Allendale
Bark River
Barton City
Carp Lake
Conway
Foote Site Village
Ford River
Hulbert
Hyde
Kipling
Lake Margrethe
Lincoln
Old Mission
Sand Lake
Shady Shores
Shingleton
Temple
Wetmore
Wooden Shoe Village
Walloon Lake CDP
De Tour Village
Omer
Nadeau
Paradise
Alba CDP
Falmouth
Omena CDP
Lake Ann
Artesia Beach
Bayshore
Brampton
Germfask
Glen Arbor
Hessel
Johannesburg
Mullet Lake
Rust
Trenary
Conway CDP
Lake Leelanau CDP
Prescott
Glen Arbor CDP
Jennings CDP
Daggett
Ponshewaing
Wolverine
Posen
Maple City CDP
Levering CDP
Bendon CDP
Munising
Antrim
Arbutus Beach
Christmas
Elmira
Glennie
Greenbush
Harbor Point
Lachine
Lupton
Maple City
Meredith
Moran
Naubinway
Seney
South Boardman
Thompson
Williamsburg
Brutus CDP
Chatham
Eastport CDP
Garden
Millersburg
St. James CDP
Cedar
Eckerman
Harrison Beach
Rexton
Carney
Ingalls
Afton
Alger
Au Sable River Park
Bay Mills
Black River
Cooks
Eastport
Flat Rock
Grawn
Lucas
Mayfield
North Manitou
Oak Grove
Otsego Lake
Schaffer
Twining
Evergreen Shores
Wallace
Wallace
Norwood CDP
Brutus
Interlochen
Maple Grove CDP
Brevort
Deerton
Ironton CDP
Presque Isle
Fairport
Garden Corners
Alden CDP
Cedar CDP
Wells
Ponshewaing CDP
Turner
Alabaster
Aloha
Bentley
Clarion
Cross Village
Danish Landing
Dollarville
Estey
Garnet
Garth
Gulliver
Houghton Point
Ironton
Karlin
Long Point
Lovells
Merritt
Metz
Moorestown
Norwood
Ocqueoc
Orchard Beach
Payment
Rhodes
Rumely
South Branch
Spruce
Traunik
Vogel Center
Waters
Whites Beach
Wilson
Cross Village CDP
Goetzville
Peshawbestown
Maple Ridge
Roberts Corner
Atwood
Epoufette
Raco
Sand River
Spencer
Torch Lake
Hawks
Kinross
Vulcan
Black Lake Bluffs
Coddes Beach
Dollar Settlement
Lodi
Mashek
Perronville
Point Nipigon
Raber
Rainy Beach
Steuben
Baie De Wasai
Bendon
Birchwood
Canfield Beach
Cold Springs
Glen Haven
Good Hart
Grand View Beach
Herron
Homestead
Isabella
Jennings
Limestone
Mapleton
Maywood
Meads Landing
Melstrand
National City
Slapneck
Stalwart
Summit City
Trombly
Van Meer
Ensign
Cedar River
Epsilon
Helps
Pontchartrain Shores
Banat
Barbeau
Bliss
Faithorn
Saint Jacques
Whitefish Point
Belknap
Burdickville
Darragh
Eyedylwild Beach
Greenwood
Koss
Ogemaw Springs
Selkirk
Waucedah
Harris
Larson Beach
Solon
Deer Park
Fibre
Grace
Sac Bay
Wagarville
Corinne
Pine Stump Junction
Pleasant Valley
Alabaster Junction
Alpena Junction
Beaver
Caffey
Chandler
Clam River
Cordell
Creighton
Dick
Eustis
Inland
Kew
Larch
Menonaqua Beach
Minor Beach
Munising Junction
Narenta
Paxton
Pine Ridge
Rasmus
Shallows
Soo Junction
Walton Junction
Watson
White Rock
Woodlawn
What can helical (screw) piles be used for?
---
Helical piles are an anchoring solution capable of supporting the heaviest loads, and can be installed in all types of soils no matter what the environmental challenges.
Our products are designed to solidly support residential, commercial, industrial, and municipal projects.
What are the GoliathTech advantages?
Minimal impact to the landscape
Start building immediately after installation
Perfectly level structure
A screw pile installation: quick and easy!
---
While construction projects usually leave you tired, frustrated, and counting down the days, with GoliathTech's help, you'll find yourself at ease. The expertise of our certified installers, combined with the cutting-edge technology used by our team, allows us to gather and then calculate all the information that we need for the project's success; and ultimately, to leave you with a project that you've only imagined in your dreams.
Steps 2 and 3 is where the screw pile installation occurs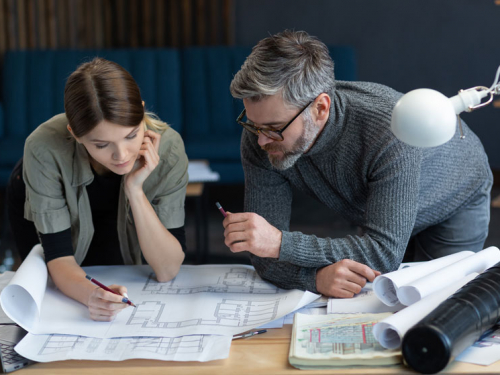 Step 1
Planning your project
First and foremost, it is essential to determine the nature of your project and the contractor who will build it, as well as the various needs associated with it. Evaluate the time, budget, and space available to you so that you can pass this information on to one of our certified installers, when the time comes.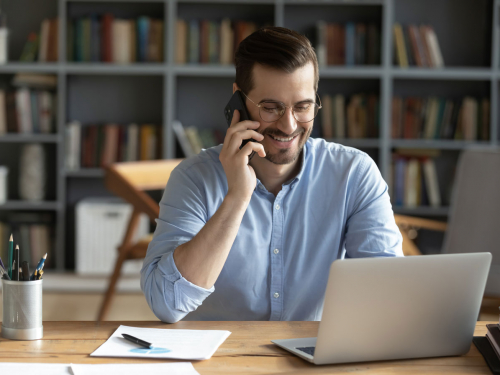 Step 2
Consultation and estimate
Our certified installers are waiting for your call! With the help of precise calculations and an analysis of the type of soil and the load to be supported, they will be able to provide you with an estimate of the cost of the product and will design a solution tailored to your needs.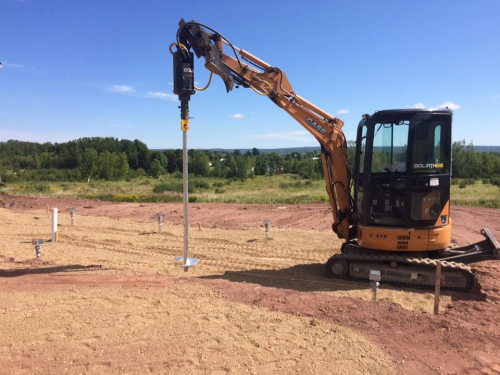 Step 3
Installation
The big day has finally arrived. The helical (screw) piles will be screwed in as deeply as possible. It's likely that during the installation, some technical details will need to be adjusted, such as the length of the piles or the size of the helices. Our experts know how to react quickly in order to ensure the absolute stability of your foundation.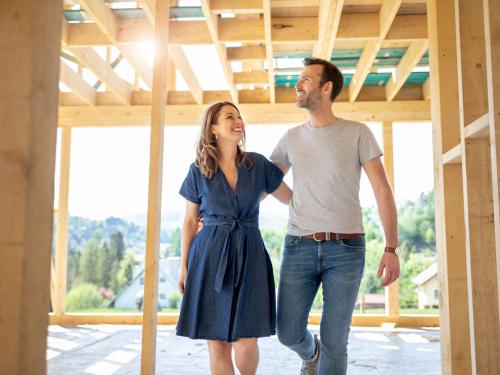 Step 4
Everything is ready for construction
There's no delay or clean-up required between the end of the screw pile installation and the start of construction. As soon as the last helical (screw) pile is anchored into the ground, your contractor can start building your project.
Types of applications: a helical pile foundation for incomparable anchorage
From deck to home foundations, our helical (screw) pile system is the best foundation solution for you.
No matter what your project is…
---
GoliathTech helical piles are ready
In order to provide you with a helical (screw) pile foundation solution that's designed to meet your needs and specific project, our network of certified installers and consultants make the most of their vast expertise in the field. Recognized for their know-how, they conform screw piles to meet the unique nature of your property and project, rather than offering you a solution... cast in concrete!