GoliathTech Your Helical (Screw) Pile Installer - Syracuse
---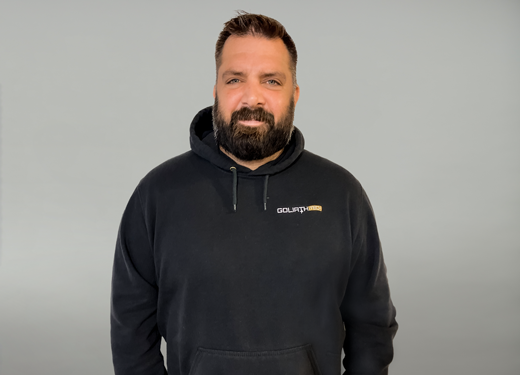 GoliathTech Syracuse - Fox Remodeling Solutions, LLC - Christopher Fox
Clay, New York 13041
About Us
GoliathTech Syracuse is your certified installer for the cities of Syracuse, Rome, Auburn, Cortland, Oswego, Fulton, Oneida, Fairmount, Baldwinsville, Seneca Falls, and more. View more cities we serve below.
Cities served by your installer
Rome
Auburn
Cortland
Oswego
Fulton
Oneida
Fairmount
Baldwinsville
Seneca Falls
Albion Center
Altmar
Amber
Amboy
Apulia Station
Arthur
Ashbury
Ashland
Aurora
Austin
Bayberry
Belgium
Bernhards Bay
Berwyn
Blodgett Mills
Blossevale
Bowens Corners
Brewerton
Bridgeport
Camden
Camillus
Canastota
Canoga
Cardiff
Cato
Cayuga
Cazenovia
Central Square
Chittenango
Cicero
Clay
Cleveland
Clockville
Colosee
Conquest
Constantia
Cortland West
Covert
Delphi Falls
Dewitt
Durhamville
East Genoa
East Syracuse
Eastside
Eastwood
Elbridge
Empeyville
Etna
Fabius
Fair Haven
Fairdale
Fayette
Fayetville
Fenner
Fernwood
Fleming
Florence
Freeville
Fruit Valley
Furniss
Galeville
Gayville
Genoa
Granby Center
Groton
Groton City
Guide Board Corners
Hannibal
Hastings
Hayt Corners
Higginsville
Hillsboro
Hinmansville
Homer
Howardville
Howlett Hill
Interlaken
Ira
Jacks Reef
Jacksonville
Jamesville
Jewell
Jordan
Kasoag
King Ferry
Kirkville
Lafayette
Lakefront
Lakeland
Lakeport
Ledyard
Lenox
Little Italy Syracuse
Little York
Liverpool
Locke
Lodi
Lycoming
Lyncourt
Lysander
MacDougall
Mallgory
Manlius
Maple View
Marietta
Martisco
Martville
McConnellsville
McLean
Mecklenburg
Melrose
Melrose Park
Mephis
Merdian
Merrisville
Messengerville
Mexico
Minetto
Minoa
Montezuma
Moravia
Mottville
Munsons Corners
Mycenae
Navarino
Nedrow
Nelson
New Haven
Niles
North Bay
North Hannibal
North Syracuse
Northside
Onondaga
Onondaga Hill
Orwell
Otisco
Ovid
Owasco
Palermo
Parish
Pennellville
Perryville
Peterboro
Phoenix
Pine Meadows
Plainville
Pompey
Pompey Center
Polar Ridge
Port Byron
Port Ontario
Preble
Pulaski
Ramona Beach
Red Creek
Redfield
Ricard
Richland
Romulus
Sand Ridge
Sandy Creek
Savannah
Scipio Center
Scipioville
Scott
Scriba
Sempronius
Seneca Knolls
Sennett
Sentinel Heights
Shepard Settlement
Sherwood
Skaneateles
Skaneateles Falls
Smartville
Solvay
South Bay
South Hannibal
South Spafford
Southside
Southwest Oswego
Split Rock
Spring Lake
Stacy Basin
Sterling
Sullivan
Summer Hill
Sylvan Beach
Taunton
Throop
Trumansburg
Tully
Tyre
Union Springs
Valley
Van Buren
Venice Center
Vesper
Victory
Vienna
Village Green
Virgil
Volney
Wampsville
Warners
Weedsport
Westdale
Westside
Westvale
Williamstown
Willard
Yale
Youngs
What can helical (screw) piles be used for?
---
Helical piles are an anchoring solution capable of supporting the heaviest loads, and can be installed in all types of soils no matter what the environmental challenges.
Our products are designed to solidly support residential, commercial, industrial, and municipal projects.
What are the GoliathTech advantages?
Minimal impact to the landscape
Start building immediately after installation
Perfectly level structure
A screw pile installation: quick and easy!
---
While construction projects usually leave you tired, frustrated, and counting down the days, with GoliathTech's help, you'll find yourself at ease. The expertise of our certified installers, combined with the cutting-edge technology used by our team, allows us to gather and then calculate all the information that we need for the project's success; and ultimately, to leave you with a project that you've only imagined in your dreams.
Steps 2 and 3 is where the screw pile installation occurs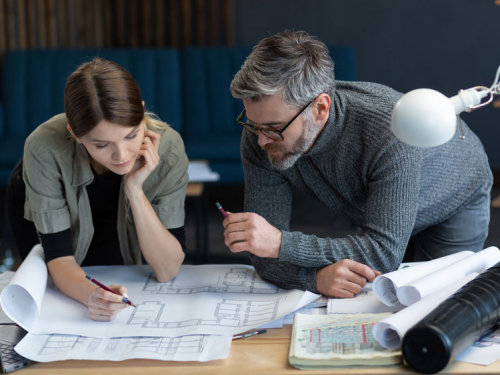 Step 1
Planning your project
First and foremost, it is essential to determine the nature of your project and the contractor who will build it, as well as the various needs associated with it. Evaluate the time, budget, and space available to you so that you can pass this information on to one of our certified installers, when the time comes.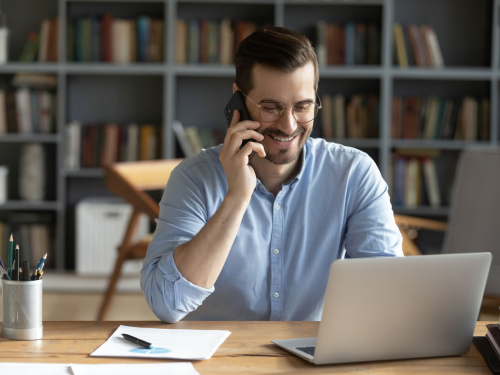 Step 2
Consultation and estimate
Our certified installers are waiting for your call! With the help of precise calculations and an analysis of the type of soil and the load to be supported, they will be able to provide you with an estimate of the cost of the product and will design a solution tailored to your needs.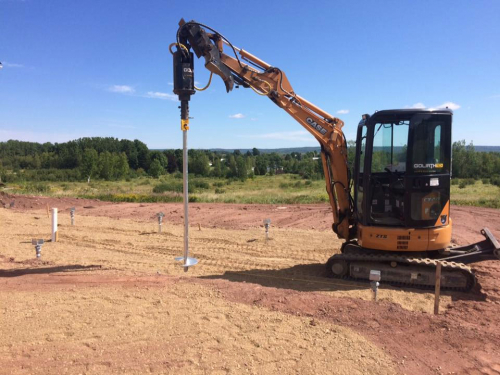 Step 3
Installation
The big day has finally arrived. The helical (screw) piles will be screwed in as deeply as possible. It's likely that during the installation, some technical details will need to be adjusted, such as the length of the piles or the size of the helices. Our experts know how to react quickly in order to ensure the absolute stability of your foundation.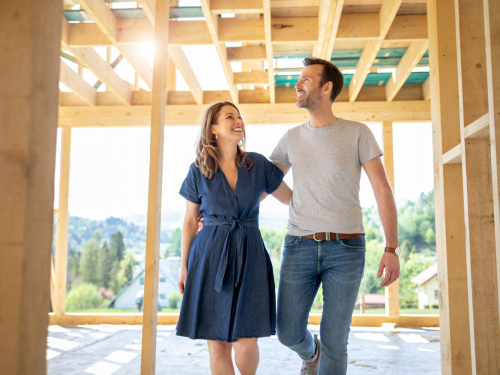 Step 4
Everything is ready for construction
There's no delay or clean-up required between the end of the screw pile installation and the start of construction. As soon as the last helical (screw) pile is anchored into the ground, your contractor can start building your project.
Types of applications: a helical pile foundation for incomparable anchorage
From deck to home foundations, our helical (screw) pile system is the best foundation solution for you.
No matter what your project is…
---
GoliathTech helical piles are ready
In order to provide you with a helical (screw) pile foundation solution that's designed to meet your needs and specific project, our network of certified installers and consultants make the most of their vast expertise in the field. Recognized for their know-how, they conform screw piles to meet the unique nature of your property and project, rather than offering you a solution... cast in concrete!