GoliathTech Your Helical (Screw) Pile Installer - East Idaho
---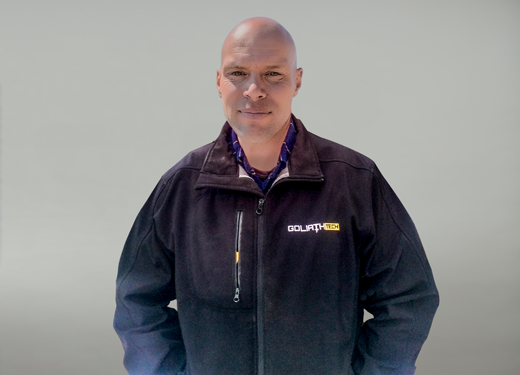 GoliathTech East Idaho
Rigby, Idaho 83442
About Us
GoliathTech East Idaho is your certified installer for the cities of Idaho Falls, Casper, Pocatello, Rexburg, Sheridan, Ammon, Chubbuck, Blackfoot, Jerome, Burley, and more. View more cities we serve below.
Cities served by your installer
Casper
Pocatello
Rexburg
Sheridan
Ammon
Chubbuck
Blackfoot
Jerome
Burley
Riverton
Jackson
Cody
Hailey
Lander
Powell
Rupert
Preston
Rigby
Worland
Gimlet
Triumph
Hailey
Bellevue
Gannett
West Magic
Richfield
Shoshone
Dietrich
Jerome
Falls City
Sugar Loaf
Kimberly
Hansen
Eden
Murtaugh
Hazelton
Rock Creek
Oakley
Trout
Basin
Marion
Kenyon
Ruby
Milner
Burley
Heyburn
Springdale
View
Milner
Hobson
McHenry
Hidden Valley
Kimama
Carey
Butte City
Arco
Minidoka
Acequia
Jackson
Raft River
Albion
Idahome
Malta
Elba
Yost
Juniper
Sublett
Roy
Rockland
American Falls
Fairview
Aberdeen
Fingal
Grandview
Sterling
Springfield
Pingree
Fort Hall
Arbon Valley
Tyhee
Chubbuck
Pocatello
Portneuf
Pauline
Arbon
Hawkins
Holbrook
Stone
Woodriff
Cherry Creek
Gwenford
Samaria
Malad City
Clifton
Swanlake
Downey
Virginia
Arimo
Robin
McCammon
Mink Creek
Winder
Dayton
Weston
Preston
Whitney
Fish Haven
Henrys Lake State Park
Island Park
Harriman State Park
Harriman East Area
Warm River
Squirrel
Ashton
Marysville
Clementsville
Felt
Tetonia
Clawson
Cache
Driggs
Two Forks
Darby
Bates
Chapin
Victor
Swan Valley
Irwin
Palisades
Wayan
Georgetown
Nounan
Bennington
Geneva
Bern
Liberty
Ovid
Wardboro
Dingle
Bloomington
Paris
St Charles
Thatcher
Lago
Niter
Bench
Grace
Turner
Central
Alexander
Soda Springs
Bancroft
Conda
Chesterfield
Milo
Poplar
Heise
Ririe
Archer
Labelle
Rigby
Lorenzo
Lyman
Jensen
Walker
Thornton
Burton
Rexburg
Moody
Hibbard
Hinckley
Sugar City
Salem
Plano
Teton
Newdale
Wilford
Edmonds
Egin
Heman
Parker
Pyke
St Anthony
Twin Groves
Chester
Camas
Hamer
Menan
Annis
Midway
Lewisville
Barlow
Grant
Garfield
Bassett
Roberts
Ucon
Payne
Osgood
Beachs Corner
Iona
Lincoln
Idaho Falls
New Sweden
Cotton
Woodville
Mitchell
Shelley
Basalt
Firth
Goshen
Kimball
Wapello
Rose
Morgan
Inkom
Lava Hot Springs
Gibson
Collins
Rockford
Thomas
Riverside
Aiken
Moreland
Groveland
Mud Lake
Terreton
Monteview
Spotted Horse
Recluse
Cleamont
Arvada
Buffalo
Kaycee
Vista West
Mountain View
Red Butte
Bessemer Bend
Alcova
Natrona
Hazleton
Meadowlark Lake
Story
Big Horn
Banner
Sheridan
Wolf
Wyarno
Ranchester
Parkman
Kleeburn
Acme
Kane
Greybull
Manderson
Hyatville
West River
Worland
McNutt
South Flat
Winchester
Kirby
Lucerne
Thermopolis
Lost Cabin
Shoshoni
Moneta
Jeffrey City
South Pass City
Atlantic City
Kotey Place
Lander
Boulder Falls
Hudson
Arapahoe
Fort Washakie
Ethete
Johnstown
Kinnear
Morton
Pavillon
Sunshine
Meeteetse
Burlington
Emblem
Cody
Willwood
Raiston
Byron
Garland
Lovell
Cowley
Deaver
Frannie
Elk Basin
Clark
Wapiti
Dunoir
Dubois
Crowheart
Pinedale
Boulder
Big Piney
Marbleton
Daniel
Cora
Bondurant
Jackson
Moose
Beaver Creek
Colter Bay Village
West Thumb
Lake
Canyon Village
Teton Village
Moose Wilson
Winson
Rafter J Ranch
South Park
Hoback
Alpine Northeast
Alpine Junction
Nordic
Etna
Freedom
Star Valley
Thayne
Bedford
Turnerville
Auburn
Grover
Afton
Smoot
What can helical (screw) piles be used for?
---
Helical piles are an anchoring solution capable of supporting the heaviest loads, and can be installed in all types of soils no matter what the environmental challenges.
Our products are designed to solidly support residential, commercial, industrial, and municipal projects.
What are the GoliathTech advantages?
Minimal impact to the landscape
Start building immediately after installation
Perfectly level structure
A screw pile installation: quick and easy!
---
While construction projects usually leave you tired, frustrated, and counting down the days, with GoliathTech's help, you'll find yourself at ease. The expertise of our certified installers, combined with the cutting-edge technology used by our team, allows us to gather and then calculate all the information that we need for the project's success; and ultimately, to leave you with a project that you've only imagined in your dreams.
Steps 2 and 3 is where the screw pile installation occurs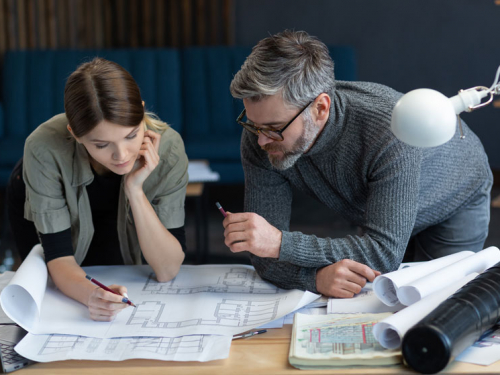 Step 1
Planning your project
First and foremost, it is essential to determine the nature of your project and the contractor who will build it, as well as the various needs associated with it. Evaluate the time, budget, and space available to you so that you can pass this information on to one of our certified installers, when the time comes.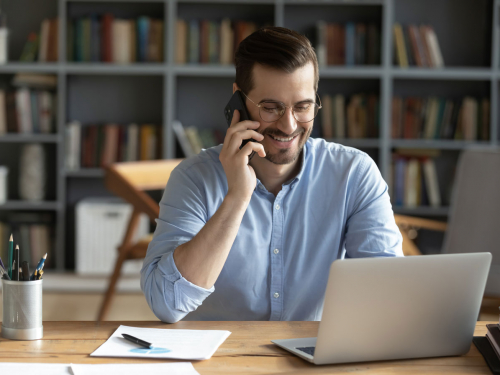 Step 2
Consultation and estimate
Our certified installers are waiting for your call! With the help of precise calculations and an analysis of the type of soil and the load to be supported, they will be able to provide you with an estimate of the cost of the product and will design a solution tailored to your needs.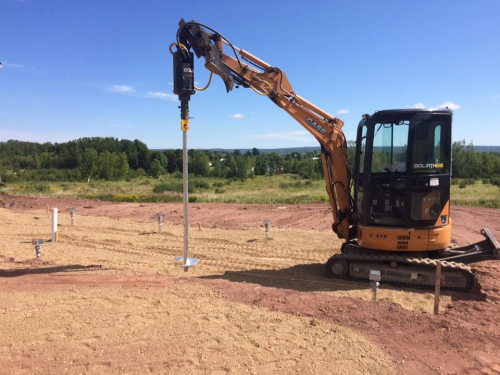 Step 3
Installation
The big day has finally arrived. The helical (screw) piles will be screwed in as deeply as possible. It's likely that during the installation, some technical details will need to be adjusted, such as the length of the piles or the size of the helices. Our experts know how to react quickly in order to ensure the absolute stability of your foundation.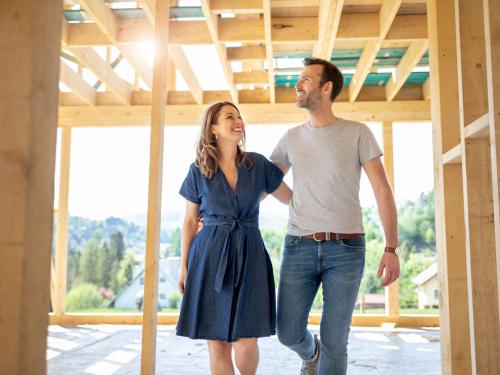 Step 4
Everything is ready for construction
There's no delay or clean-up required between the end of the screw pile installation and the start of construction. As soon as the last helical (screw) pile is anchored into the ground, your contractor can start building your project.
Types of applications: a helical pile foundation for incomparable anchorage
From deck to home foundations, our helical (screw) pile system is the best foundation solution for you.
No matter what your project is…
---
GoliathTech helical piles are ready
In order to provide you with a helical (screw) pile foundation solution that's designed to meet your needs and specific project, our network of certified installers and consultants make the most of their vast expertise in the field. Recognized for their know-how, they conform screw piles to meet the unique nature of your property and project, rather than offering you a solution... cast in concrete!