GoliathTech Your Helical (Screw) Pile Installer - Rhode Island
---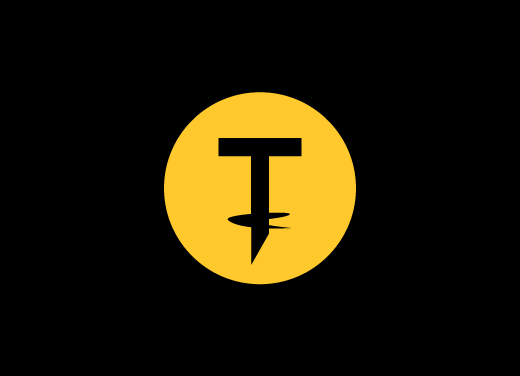 GoliathTech Rhode Island
Billerica, Massachusetts 01821
About Us
GoliathTech Rhode Island is your certified installer for the cities of Providence, Warwick, Cranston, Pawtucket, East Providence, Woonsocket, Newport, Central Falls, Westerly, Newport East and more. View more cities we serve below.
Cities served by your installer
Providence
Warwick
Cranston
Pawtucket
East Providence
Woonsocket
North Providence
West Warwick
Cumberland
Johnston
Adamsville
Albion
Allenton
Alton
Annawomscutt
Anthony
Apponaug
Arcadia
Arctic
Arkwright
Arnold Mills
Ashaway
Ashton
Auburn
Austin
Avondale
Barberville
Barker Island
Barrington
Bayside
Beach Terrace
Bellefonte
Belleville
Berkeley
Bishop Heights
Black Plain
Blackrock
Blackstone Boulevard Realty Plat Historic District
Block Island
Bonnet Shores
Bradford
Branch Village
Brenton Village
Bridgeport
Bridgetown
Bristol
Bristol Ferry
Bristol Highlands
Brudickville
Burrillville
Buttonwoods
Canonchet
Carolina
Centerville
Central Falls
Charles
Charlestown
Charlestown Beach
Chepachet
Chepiwanoxet
Cherry Valley
Chopmist
Clarks Village
Clayville
Clyde
Coasters Harbor Island
Coggeshall
Coles
College Hill
Columbia Heights
Comstock Gardens
Conanicut Park
Conimicut
Coventry
Coventry Center
Cowesett
Crab Island
Crasnton
Crompton
Cumberland
Cumberland Hill
Curtis Corner
Darlington
Davisville
Diamond Hill
Downtown Providence
Dunn Corner
Eagleville
East Greenwich
East Natick
East Providence
East Rhode Island
East Warren
Edgewood
Elmhurst
Elmwood
Escoheag
Esmond
Exeter
Fairbanks Corner
Fairlawn
Federal Hill
Fiskeville
Flower Island
Forestdale
Foster
Foster Center
Fox Point
Freeman Plat Historic District
Frenchtown
Fruit Hill
Galilee
Garden City
Gaspee Point
Gazzaville
Geneva
Georgiaville
Gingerbread Island
Glendale
Glocester
Gould
Graniteville
Grants Mills
Green Hill
Greene
Greenville
Greenwood
Greystone
Hamilton
Harmony
Harris
Harrisville
Hartford
Haversham
Highland Beach
Hillsgrove
Hog Island
Homestead
Hope
Hope Valley
Hopkins Hollow
Hopkinton
Hoxsie
Hughesdale
Indian Lake Shores
Island Park
Jacks Island
Jackson
Jamestown
Jamestown Shores
Jerusalem
Johnston
Kent Corner
Kenyon
Kingston
Kingston Station
Knightsville
Lafayette
Lakewood
Langworthy Corner
Laurel Park
Leonard Corner
Liberty
Lime Rock
Lincoln
Lincoln Park
Lippitt
Lippitt Estate
Little Compton
Little Island
Longmeadow
Lonsdale
Lower South Providence
Lower Rhode Island
Lymansville
Manton
Manville
Mapleville
Marieville
Matunuck
Melville
Meshanticut
Middletown
Misquamicut
Mohegan
Mooresfield
Mooseup Valley
Moscow
Mount View
Mt Hope
Mt Pleasant
Narragansett
Narragansett Pier
Nasonville
Natick
Nausauket
Nayatt
New Shoreham
Newport
Newport East
Nooseneck
North Foster
North Kingstown
North Providence
North Quidnessett
North Rhode Island
North Scituate
North Smithfield
North Tiverton
Norwood
Oakland
Oakland Avenue Historic District
Oakland Beach
Oaklawn
Olneyville
Palace Garden
Pancake Island
Park Terrace
Pascoag
Patience Island
Pawtucket
Pawtuxet Village
Peace Dale
Perryville
Pettaquamscutt Lake Shore
Phenix
Phillipsdale
Phillipsdale Historic District
Pilgrim Park
Pine Hill
Plum Beach
Pocasset
Point Judith
Pontiac
Portsmouth
Potowomut
Potter Hill
Pottersville
Primrose
Providence
Prudence Island
Prudence Park
Quality Hill Historic District
Quidnessett
Quidnick
Quinnville
Quonochontaug
Rhode Island
Rice City
Richmond
River Point
River View
Riverside
Rock Island
Rockville
Rocky Point
Rumford
Sakonnet
Sassafras Island
Saunderstown
Saundersville
Saylesville
Scituate
Seal Island
Shady Harbor
Shannock
Shawomet
Shelter Harbor
Shore Acres
Silver Lake
Simmonsville
Slatersville
Slocum
Smith Hill
Smithfield
Snug Harbor
Sockanosset
South Elmwood
South Foster
South Hopkinton
South Kingstown
Spragueville
Spring Green
Spring Grove
Star Island
Stillwater
Tarkiln
Thornton
Tiverton
Touisset Highlands
Tuckertown
Union Village
Upper South Providence
Usquepaug
Valley Falls
Vaughn Hollow
Wakefield
Wakefield Peacedale
Walker Island
Warren
Warwick
Washington Park
Watch Hill
Waterford
Wayland
Weekapaug
Wescott Beach
West Barrington
West End
West Glocester
West Greenville
West Greenwich
West Kingston
West Warwick
Westcott
Westerly
Whipple
White Rock
Wickford
Wildes Corner
Wood River Junction
Woodlawn
Woodville
Woonsocket
Wyoming
What can helical (screw) piles be used for?
---
Helical piles are an anchoring solution capable of supporting the heaviest loads, and can be installed in all types of soils no matter what the environmental challenges.
Our products are designed to solidly support residential, commercial, industrial, and municipal projects.
What are the GoliathTech advantages?
Minimal impact to the landscape
Start building immediately after installation
Perfectly level structure
A screw pile installation: quick and easy!
---
While construction projects usually leave you tired, frustrated, and counting down the days, with GoliathTech's help, you'll find yourself at ease. The expertise of our certified installers, combined with the cutting-edge technology used by our team, allows us to gather and then calculate all the information that we need for the project's success; and ultimately, to leave you with a project that you've only imagined in your dreams.
Steps 2 and 3 is where the screw pile installation occurs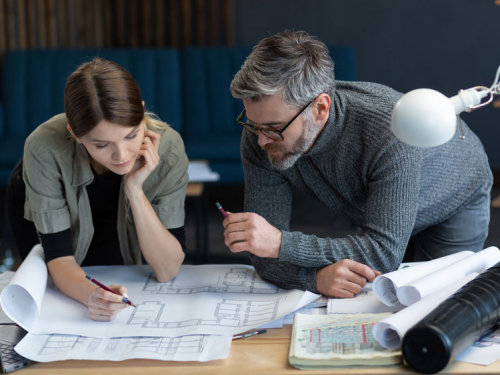 Step 1
Planning your project
First and foremost, it is essential to determine the nature of your project and the contractor who will build it, as well as the various needs associated with it. Evaluate the time, budget, and space available to you so that you can pass this information on to one of our certified installers, when the time comes.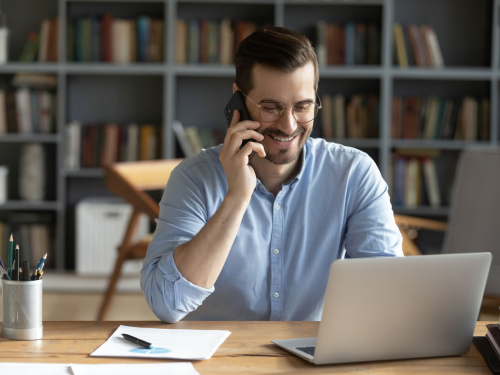 Step 2
Consultation and estimate
Our certified installers are waiting for your call! With the help of precise calculations and an analysis of the type of soil and the load to be supported, they will be able to provide you with an estimate of the cost of the product and will design a solution tailored to your needs.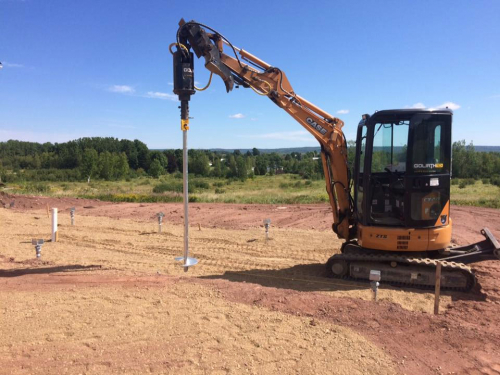 Step 3
Installation
The big day has finally arrived. The helical (screw) piles will be screwed in as deeply as possible. It's likely that during the installation, some technical details will need to be adjusted, such as the length of the piles or the size of the helices. Our experts know how to react quickly in order to ensure the absolute stability of your foundation.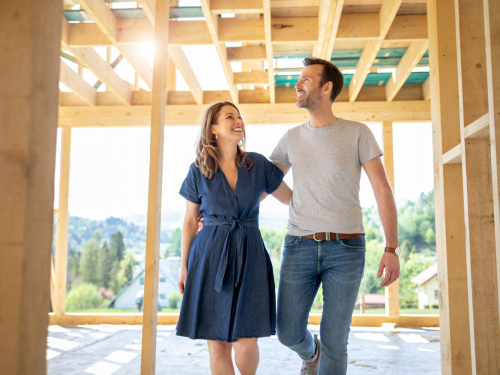 Step 4
Everything is ready for construction
There's no delay or clean-up required between the end of the screw pile installation and the start of construction. As soon as the last helical (screw) pile is anchored into the ground, your contractor can start building your project.
Types of applications: a helical pile foundation for incomparable anchorage
From deck to home foundations, our helical (screw) pile system is the best foundation solution for you.
No matter what your project is…
---
GoliathTech helical piles are ready
In order to provide you with a helical (screw) pile foundation solution that's designed to meet your needs and specific project, our network of certified installers and consultants make the most of their vast expertise in the field. Recognized for their know-how, they conform screw piles to meet the unique nature of your property and project, rather than offering you a solution... cast in concrete!