GoliathTech Your Helical (Screw) Pile Installer - Hamilton/St.Catharines
---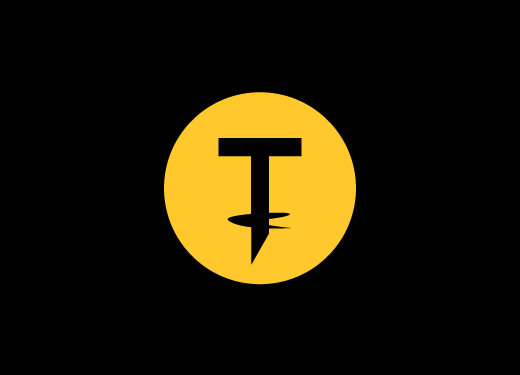 GoliathTech Hamilton/St.Catharines - Helix Inc.
Wainfleet, Ontario L0S 1V0
About Us
GoliathTech Hamilton/St.Catharines is your certified installer for the cities of Hamilton, Cambridge, Brantford, Brant, North Dumfries, and more. View more cities we serve below.
Cities served by your installer
Cambridge
Brantford
Brant
North Dumfries
Ainslie Wood
Allison
Ancaster
Ancaster Heights
Ayr
Balfour
Balmoral
Barstown
Beaver Corner
Bishops Gate
Blackheath
Blacks Corners
Blair Road
Bonnington
Branchton
Brock Gardens
Bruces
Bruleville
Buchanan
Burkholme
Caledonia
Canborough
Canfield
Canfield Junction
Carpenter
Cayuga
Central Hamilton
Centremount
Chappel West
Cheapside
Chedoke Park A
Chedoke Park B
Clanbrassil
Clearview Estates
Clyde
Cootes Paradise
Cootes Paradise A
Cootes Paradise B
Copetown
Corktown
Cranston
Crerar
Dancaster Courts
Darling Road
Decewsville
Dogs Nest
Duff's Corners
Dundas
Dundurn A
Dundurn B
Dundurn C
Durand
Eagle Place
Empire Corners
Erie
Fairview
Falkirk West
Falkland
Featherstone
Fessenden
Fiddlesticks
Fisherville
Flamboro
Flamborough
Freelton
Galt
Garners Corners
Garnet
Gilbert
Gill
Glen Morris
Glenwood Heights
Gourley
Greenfield
Greeningdon
Greenside Acres
Greensville
Greensway-Chaplin
Gurnett
Hagersville
Hall
Hamilton South
Harmony Hall II
Harrisburg
Hartford
Hayesland
Hickory Beach
Highland Park Survey
Hill Park
Holmedale
Hopkins Corners
Hopkins Survey
Inch Park
Jarvis
Jerome
Jerseyville
Keadon Park
Kennedy East
Kennedy West
Kernighan
Kirkendall North
Kirkendall South
Kirkwall
Kohler
Lambs Croners
Langford
Lawfield
Little Buffalo
Lynden
Lythmore
Macassa
Maple Lane Annex
Maywood
Meadowlands
Median Corners
Middleport
Millgrove
Millgrove Station
Mineral Springs
Mohawk
Mohawk Meadows
Mountview
Mt Healy
Mt Pleasant
Mt Vernon
Nakoma
Nanticoke
Nelles Corners
Newport
Nober
Oakhill
Oshweken
Onondaga
Orr's Lake
Osborne Corners
Paris
Peacock Point
Perth Park
Peters Corners
Pinecrest
Pinehurst Park
Pleasant Valley
Pleasant View Survey
Port Dover
Rainhame Centre
Raligh
Reid's Mill
Reidsville
Renforth
Rock Chapel
Rockcliffe Survey
Rockton
Rolston
Roseville
Ryckmans
Saint Johns
Sandusk
Sandy Cover
Sheffield
Sheldon
Shep's Subdivision
Sims Locks
Sinclairville
Six Nations Corner
Sixty-Nine Corners
Smith's Corners
Smooth Town
Sour Spring
Southam
Southcote
Southwood
Springvale
St George
Stinson
Stoneridge
Strabane
Strathcona
Sweets Corners
Thorner
Tom Longboat Corners
Townsend
Troy
Tutela Heights
Tyneside
University Gardens
Upper
Valens
Varency
Vaughan Survey
Victoria Mills
Waterdown
Waterdown North
West Brant
West Flamborough
West Galt
Westcliffe East
Westcliffe West
Westdale
Westdale North
Westdale South
White Oaks Village
Willow Grove
Woodlawn Park
Wrigley Corners
Wyndham Hills
Yeoville
York
What can helical (screw) piles be used for?
---
Helical piles are an anchoring solution capable of supporting the heaviest loads, and can be installed in all types of soils no matter what the environmental challenges.
Our products are designed to solidly support residential, commercial, industrial, and municipal projects.
What are the GoliathTech advantages?
Minimal impact to the landscape
Start building immediately after installation
Perfectly level structure
A screw pile installation: quick and easy!
---
While construction projects usually leave you tired, frustrated, and counting down the days, with GoliathTech's help, you'll find yourself at ease. The expertise of our certified installers, combined with the cutting-edge technology used by our team, allows us to gather and then calculate all the information that we need for the project's success; and ultimately, to leave you with a project that you've only imagined in your dreams.
Steps 2 and 3 is where the screw pile installation occurs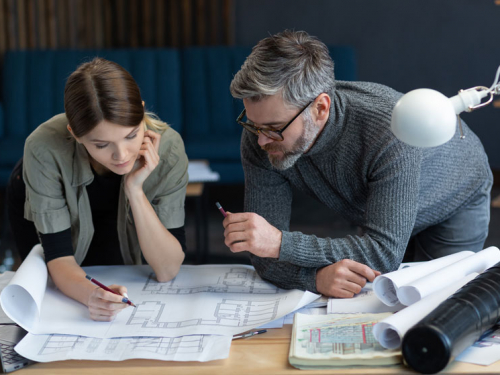 Step 1
Planning your project
First and foremost, it is essential to determine the nature of your project and the contractor who will build it, as well as the various needs associated with it. Evaluate the time, budget, and space available to you so that you can pass this information on to one of our certified installers, when the time comes.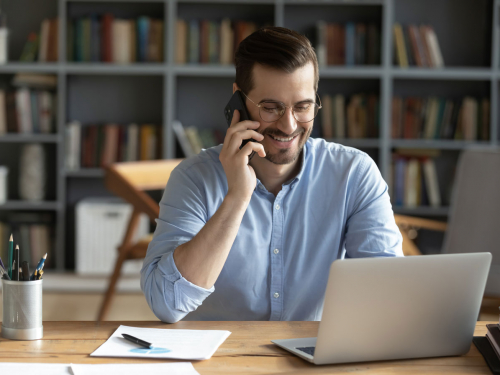 Step 2
Consultation and estimate
Our certified installers are waiting for your call! With the help of precise calculations and an analysis of the type of soil and the load to be supported, they will be able to provide you with an estimate of the cost of the product and will design a solution tailored to your needs.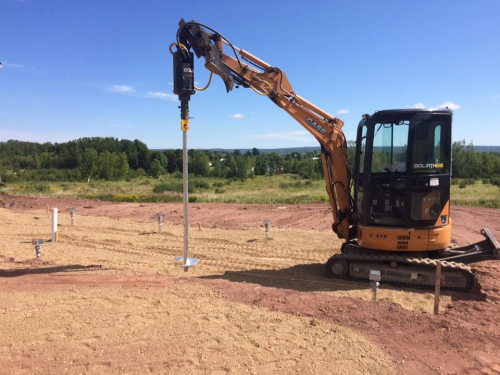 Step 3
Installation
The big day has finally arrived. The helical (screw) piles will be screwed in as deeply as possible. It's likely that during the installation, some technical details will need to be adjusted, such as the length of the piles or the size of the helices. Our experts know how to react quickly in order to ensure the absolute stability of your foundation.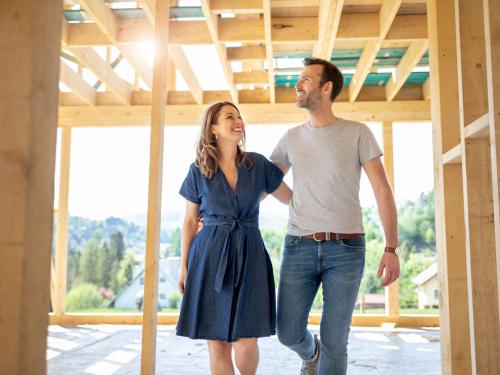 Step 4
Everything is ready for construction
There's no delay or clean-up required between the end of the screw pile installation and the start of construction. As soon as the last helical (screw) pile is anchored into the ground, your contractor can start building your project.
Types of applications: a helical pile foundation for incomparable anchorage
From deck to home foundations, our helical (screw) pile system is the best foundation solution for you.
No matter what your project is…
---
GoliathTech helical piles are ready
In order to provide you with a helical (screw) pile foundation solution that's designed to meet your needs and specific project, our network of certified installers and consultants make the most of their vast expertise in the field. Recognized for their know-how, they conform screw piles to meet the unique nature of your property and project, rather than offering you a solution... cast in concrete!