GoliathTech Your Helical (Screw) Pile Installer - Billings
---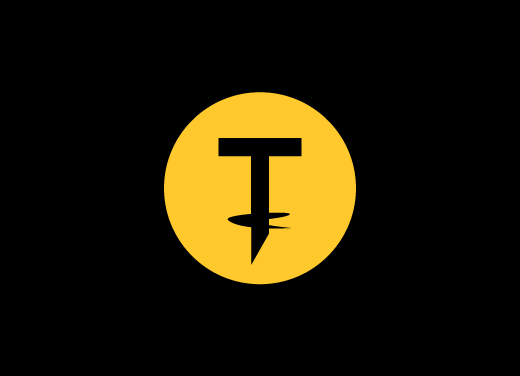 GoliathTech Billings
707 Wagon Trail East, STE #1 Billings, Montana 59106
About Us
GoliathTech Billings is your certified installer for the cities of Billings, Great Falls, Bozeman, Butte-Silver Bow, Helena, Belgrade, Havre, Helena Valley Southeast, Helena Valley West Central, Miles City, and more. View more cities we serve below.
Cities served by your installer
Billings
Great Falls
Bozeman
Butte-Silver Bow
Helena
Belgrade
Havre
Helena Valley Southeast
Helena Valley West Central
Miles City
Livingston
Lockwood
Laurel
Sidney
Four Corners
Lewistown
Glendive
Helena Valley Northwest
Hardin
Malmstrom AFB
Helena Valley Northeast
Glasgow
Montana City
Big Sky
Wolf Point
Red Lodge
West Glendive
Malta
Three Forks
East Helena
Colstrip
Townsend
Manhattan
Baker
Roundup
Columbus
Crow Agency
Lame Deer
Clancy
Plentywood
Big Timber
Forsyth
King Arthur Park
Fort Belknap Agency
Sun Prairie
Fort Benton
West Yellowstone
Helena West Side
Chinook
Boulder
White Sulphur Springs
Absarokee
Park City
Churchill
Rocky Boy West
Wheatland
Hays
Scobey
Gallatin Gateway
Gardiner
Ennis
Black Eagle
Whitehall
Harlowtown
Fairview
Harlem
Sheridan
Chester
Culberston
Busby
Bridger
Ashland
Poplar
The Silos
Ulm
Havre North
Walkerville
Vaughn
South Hills
Pray
Circle
Ponderosa Pines
Joilet
Big Sandy
Worden
Pryor
Belt
Jefferson City
Muddy
Terry
Wibaux
Broadus
Shepherd
Huntley
Lodge Grass
Spokane Creek
Fromberg
Ekalaka
Boneau
Emigrant
Lewistown Heights
Twin Bridges
St. Pierre
Rocky Boy's Agency
Stanford
Parker School
West Havre
Jordan
Sangrey
Hysham
Rader Creek
Fort Peck
Ballantine
Bainville
Frazer
Wineglass
Lodge Pole
Brockton
Roberts
Azure
Nashua
Geraldine
South Glastonbury
Denton
Beaver Creek
Hinsdale
Wyola
Ryegate
Medicine Lake
Belfry
Froid
Sand Coulee
Fort Smith
Virginia City
Amsterdam
Fox Lake
Basin
Rudyard
Moore
Wilsall
Winston
Broadview
Highwood
Willow Creek
Saco
Gibson Flats
Hobson
Winnett
Fallon
Gildford
Reed Point
Joplin
Lavina
Plevna
Klein
Stockett
Custer
Lima
Winifred
Camp Three
Springhill
Pony
Richey
Westby
Judith Gap
Sedan
Grass Range
Hingham
Toston
Edgar
Saddle Butte
Harrison
St. Marie
Roy
Birney
Opheim
Silesia
St. Xavier
Dodson
Gallatin River Ranch
Greycliff
Kremlin
Crane
Geyser
Box Elder
Herron
Logan
Melstone
Alder
Zortman
Rosebud
Loma
East Fairview
Radersburg
Corwin Springs
Flaxville
Musselshell
Cooke City
Turner
Bearcreek
Neihart
Outlook
Martinsdale
Hebgen Lake Estates
Whitewater
Carter
Antelope
Jardine
Cardwell
Inverness
Shawmut
Springdale
Biddle
Silver Gate
Bridger
Alzada
Ismay
Reserve
Boyd
Elkhorn
Roscoe
Knife River
What can helical (screw) piles be used for?
---
Helical piles are an anchoring solution capable of supporting the heaviest loads, and can be installed in all types of soils no matter what the environmental challenges.
Our products are designed to solidly support residential, commercial, industrial, and municipal projects.
What are the GoliathTech advantages?
Minimal impact to the landscape
Start building immediately after installation
Perfectly level structure
A screw pile installation: quick and easy!
---
While construction projects usually leave you tired, frustrated, and counting down the days, with GoliathTech's help, you'll find yourself at ease. The expertise of our certified installers, combined with the cutting-edge technology used by our team, allows us to gather and then calculate all the information that we need for the project's success; and ultimately, to leave you with a project that you've only imagined in your dreams.
Steps 2 and 3 is where the screw pile installation occurs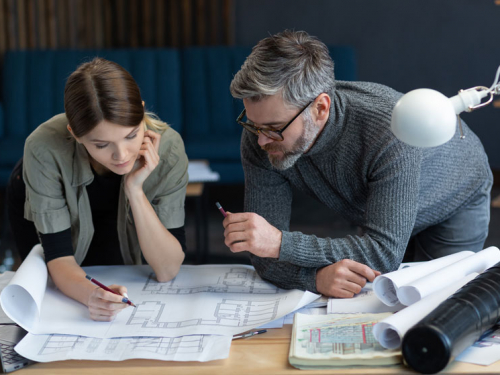 Step 1
Planning your project
First and foremost, it is essential to determine the nature of your project and the contractor who will build it, as well as the various needs associated with it. Evaluate the time, budget, and space available to you so that you can pass this information on to one of our certified installers, when the time comes.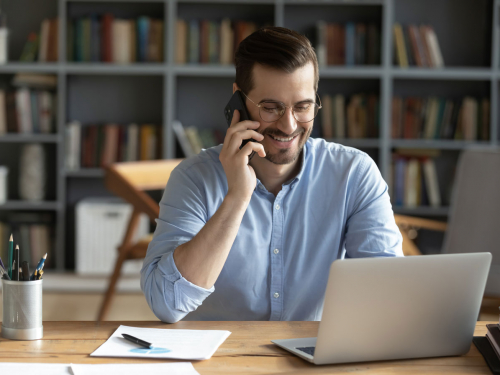 Step 2
Consultation and estimate
Our certified installers are waiting for your call! With the help of precise calculations and an analysis of the type of soil and the load to be supported, they will be able to provide you with an estimate of the cost of the product and will design a solution tailored to your needs.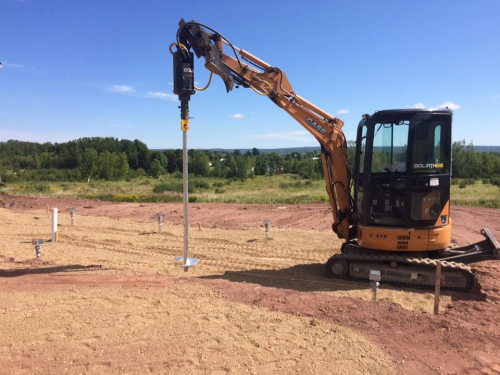 Step 3
Installation
The big day has finally arrived. The helical (screw) piles will be screwed in as deeply as possible. It's likely that during the installation, some technical details will need to be adjusted, such as the length of the piles or the size of the helices. Our experts know how to react quickly in order to ensure the absolute stability of your foundation.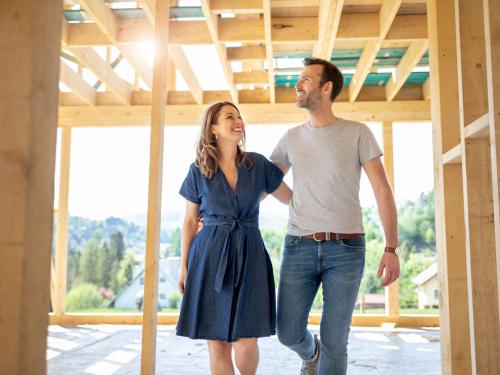 Step 4
Everything is ready for construction
There's no delay or clean-up required between the end of the screw pile installation and the start of construction. As soon as the last helical (screw) pile is anchored into the ground, your contractor can start building your project.
Types of applications: a helical pile foundation for incomparable anchorage
From deck to home foundations, our helical (screw) pile system is the best foundation solution for you.
No matter what your project is…
---
GoliathTech helical piles are ready
In order to provide you with a helical (screw) pile foundation solution that's designed to meet your needs and specific project, our network of certified installers and consultants make the most of their vast expertise in the field. Recognized for their know-how, they conform screw piles to meet the unique nature of your property and project, rather than offering you a solution... cast in concrete!