GoliathTech Your Helical (Screw) Pile Installer - Northeast BC
---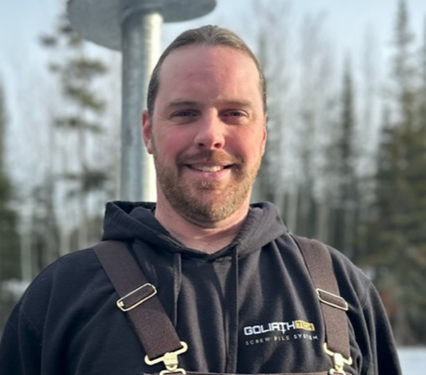 GoliathTech Northeast BC - Northern Installations LTD
Prince George, British Columbia
About Us
GoliathTech Northeast BC is your certified installer for the cities of Prince George, Bulkley-Nechako, Fraser-Fort George, Dawson Creek, Northern Rockies, Mackenzie, Tumbler Ridge, Burns Lake, Fort St-James, Taylor and more. View more cities we serve below.
Cities served by your installer
Northeast BC
Prince George
Peace River
Bulkley-Nechako
Fort St John
Fraser-Fort George
Dawson Creek
Northern Rockies
Vanderhoof
Mackenzie
Tumbler Ridge
Burns Lake
Fort St James
Taylor
Hudson's Hope
Pouce Coupe
Fraser Lake
Mcbride
Chetwynd
Muskwa
Trutch
Tsay Keh Dene
Ingenika Point
Altona
Peejay
Rose Prairie
North Pine
Pineview
Charlie Lake
Grand Haven
Baldonnel
Old Fort
Bear Flat
Attachie
Upper Halfway
12 Mile
Germansen Landing
Manson Creek
Lemoray
Hasler Flat
Dokie Siding
Chetwynd
Hudson's hope
Moberly Lake
East Pine
Groundbirch
Progress
Sunset Prairie
Sunrise Valley
Farmington
Bessborough
South Dawson
Dawson Creek
Kilkerran
Seven Mile Corner
Rolla
Valley View
Doe River
Shearer Dale
Pouce Coupe
Briar Ridge
Fellers Heights
Tomslake
Tupper
Tumbler Ridge
Mcleod Lake
Middle River
Broman Lake
Palling
Wet'suwet'en Village
Decker Lake
Burns Lake
Yekooche
Tachie
Pinchi
Dog Creek
Red Rock
Woodpecker
Stoner
Hixon
Buckhorn
Pineview
Bonnet Hill
Foreman
Shady Valley
Shelley
Charella Garden
Nulki
Prariedale
Willowvale
Braeside
McDonalds Landing
Grassy Plains
Danskin
Southbank
Cheslatta
What can helical (screw) piles be used for?
---
Helical piles are an anchoring solution capable of supporting the heaviest loads, and can be installed in all types of soils no matter what the environmental challenges.
Our products are designed to solidly support residential, commercial, industrial, and municipal projects.
What are the GoliathTech advantages?
Minimal impact to the landscape
Start building immediately after installation
Perfectly level structure
A screw pile installation: quick and easy!
---
While construction projects usually leave you tired, frustrated, and counting down the days, with GoliathTech's help, you'll find yourself at ease. The expertise of our certified installers, combined with the cutting-edge technology used by our team, allows us to gather and then calculate all the information that we need for the project's success; and ultimately, to leave you with a project that you've only imagined in your dreams.
Steps 2 and 3 is where the screw pile installation occurs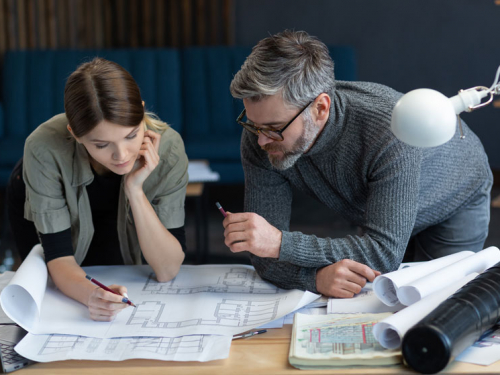 Step 1
Planning your project
First and foremost, it is essential to determine the nature of your project and the contractor who will build it, as well as the various needs associated with it. Evaluate the time, budget, and space available to you so that you can pass this information on to one of our certified installers, when the time comes.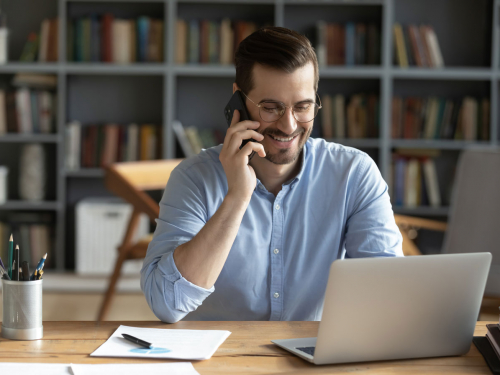 Step 2
Consultation and estimate
Our certified installers are waiting for your call! With the help of precise calculations and an analysis of the type of soil and the load to be supported, they will be able to provide you with an estimate of the cost of the product and will design a solution tailored to your needs.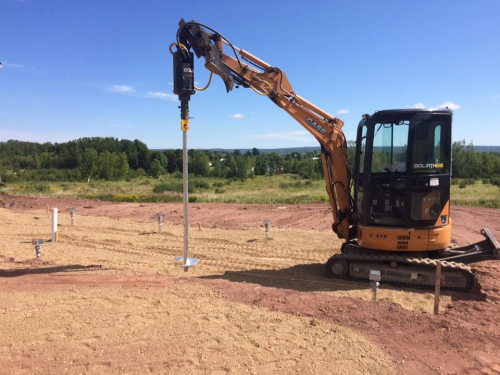 Step 3
Installation
The big day has finally arrived. The helical (screw) piles will be screwed in as deeply as possible. It's likely that during the installation, some technical details will need to be adjusted, such as the length of the piles or the size of the helices. Our experts know how to react quickly in order to ensure the absolute stability of your foundation.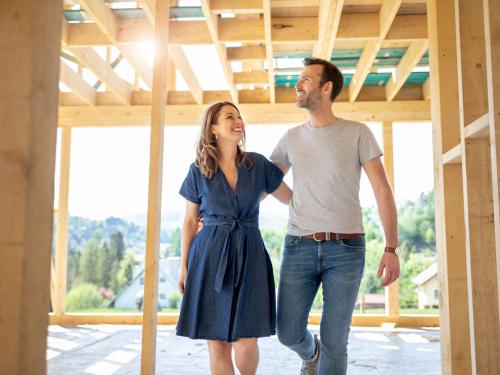 Step 4
Everything is ready for construction
There's no delay or clean-up required between the end of the screw pile installation and the start of construction. As soon as the last helical (screw) pile is anchored into the ground, your contractor can start building your project.
Types of applications: a helical pile foundation for incomparable anchorage
From deck to home foundations, our helical (screw) pile system is the best foundation solution for you.
No matter what your project is…
---
GoliathTech helical piles are ready
In order to provide you with a helical (screw) pile foundation solution that's designed to meet your needs and specific project, our network of certified installers and consultants make the most of their vast expertise in the field. Recognized for their know-how, they conform screw piles to meet the unique nature of your property and project, rather than offering you a solution... cast in concrete!