GoliathTech Hudson Valley Your Helical (Screw) Pile Installer - Hudson Valley
---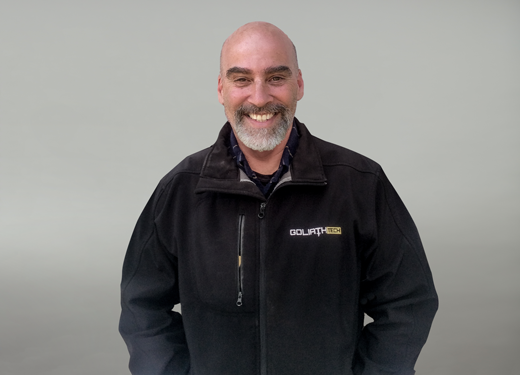 GoliathTech Hudson Valley - Hudson Valley Wind & Solar LLC
70 Co Rte 7 Pine Plains, New York 12567
About Us
GoliathTech Hudson Valley is your certified installer for the cities of Albany, Schenectady, White Plains, Troy, New City, Port Chester, Poughkeepsie, Kiryas Joel, Middletown, Newburgh, and more. View more cities we serve below.
Cities served by your installer
Schenectady
White Plains
Troy
New City
Port Chester
Poughkeepsie
Kirya Joel
Middletown
Newburgh
Dutchess County
Albany County
Rensselaer County
Greene County
Columbia County
Ulster County
Orange County
Putnam County
Rockland County
Westchester County
Saragota County
Accord
Acra
Adamsville
Adirondack
Airmont
Albia
Alcove
Allaben
Allentown
Alplaus
Alps
Alsen
Altamont
Amawalk
Amenia
Amity
Amsterdam
Ancram
Ancramdale
Annandale On Hudson
Annisville
Antonia Hills
Aquedect
Aquetuck
Arbor Hill
Archdale
Archville
Arden
Argyle
Arlington
Armonk
Arnolds Mill
Asbury
Ash Grove
Ashland
Ashokan
Athens
Athol
Austerlitz
Averill Park
Hudson Valley
Babcock Lake
Bacon Hill
Bakers Mills
Bald Mountain
Baldwin
Ballston
Ballston Center
Ballston Lake
Ballston Spa
Balmville
Barberville
Bardonia
Barkers Grove
Barkersville
Barrytown
Batchellerville
Bates
Battenville
Beacon
Beacon Hills
Bear Mountain
Bearsville
Beaver Dam Lake
Beaverdam lake
Beckers Corners
Bedford
Bedford Corners
Bedford Hills
Belcher
Bellevue
Bellvale
Bemis Heights
Benson
Berlin
Berne
Best
Bethlehem
Bethlehem Center
Bethlehem Heights
Beukendaal
Bingham Mills
Bishop's Gate
Blooming Grove
Blue Mountain
Blue Mountain Lake
Blue Store
Boght Croners
Bolton
Bolton Landing
Boyntonville
Braeside
Brainard
Braman Corners
Brant Lake
Breakabeen
Brewster
Brewster Hill
Briarcliff Manor
Brinckerhoff
Broadalbin
Brooksburg
Brookview
Broome Center
Brunswick
Buchanan
Buckingham Lake
Buckleyville
Burgoyne
Burnt Hills
Bushnellsville
Buskirk
Hudson Valley
Cairo
Cambridge
Camp Hill
Canaan
Canaan Center
Carman
Carmel Hamlet
Castleton-on-Hudson
Catskill
Cedar Flats
Cedar Hill
Cementon
Centenary
Center Falls
Center White Creek
Central Valley
Chappaqua
Charlton
Chatham
Chatham Center
Cherry Hill
Cherry Plain
Chestertown
Chestnut Ridge
Chichester
Chilson
Churchtown
Clarks Mill
Clarksville
Claverack
Claverack Red Mills
Clemons
Clermont
Cleverdale
Clifton Park
Clifton Park Center
Climax
Clinton Heights
Clinton Park
Clintondale
Coeymans
Coeymans Hollow
Cohoes
Cokertown
Cold Spring
Coldbrook
College Park
Colonie
Columbiaville
Comstock
Conesville
Congers
Conklingville
Continental Village
Cooksburg
Copake
Copake Falls
Copake Lake
Corinth
Cornwall
Cornwall On Hudson
Cornwallville
Cortlandt
Cortlandt Manor
Cossayuna
Country Knolls
Coxsackie
Cragsmoor
Craigville
Cranberry Creek
Crandall Corners
Cranesville
Craryville
Crescent
Crompound
Cropseyville
Cross River
Croton Heights
Croton On Hudson
Crotonville
Crown Heights
Crown Point
Crown Point Center
Crugers
Hudson Valley
Darrowsville
Defreestville
Delanson
Delaware Avenue
Delmar
Delso
Dennies Hollow
Diamond Point
Doodletown
Dormansville
Dover Plains
Downtown
Downtown Shcenectady
Dresden
Duane Lake
Duanesburg
Dunham Hollow
Dunnsville
Dunsbach Ferry
Durham
Durkeetown
Dutchess Junction
Eagle Bridge
Eagle Mills
Eagleville
Earlton
East Berne
East Buskirk
East Chatham
East Chester
East Durham
East Glenville
East Greenwich
East Hartford
East Hebron
East Hillsdale
East Hoosick
East Jewett
East Kingston
East Line
East Nassau
East Pittstown
East Poestenkill
East Schodack
East Taghkanic
East White Plains
East Windham
Eastmor
Easton
Eastview
Eavesport
Edenville
Edgewood
Edinburg
Edwards Hill
Elizaville
Elka Park
Ellenville
Elmsford
Elnora
Elsmere
Factory Village
Factoryville
Fairview
Fenimore
Feura Bush
Firthcliffe
Fish Creek
Fish House
Fishkill
Flat Creek
Flatbrook
Flatbush
Florida
Fly Summit
Forsonville
Fort Ann
Fort Edward
Fort Hunter
Fort Johnson
Fort Miller
Fort Montgomery
Fort Ticonderoga
Fortsville
Fourth Lake
Fox Hill
Franklinton
Frear Park
Freedom Plains
Freehold
Fullers
Furnace Woods
Hudson Valley
Galway
Ganesvoort
Gardiner
Gardinertown
Garfield
Garnerville
Garnet Lake
Garrison
Garrison Landing
Gayhead
Germantown
Germonds
Geyser Crest
Ghent
Gifford
Gilboa
Gilmantown
Glasco
Glass Lake
Glenclyffe
Glenco Mills
Glencoe Mills
Glenerie
Glenford
Glenham
Glenmont
Glenridge
Glens Falls
Glens Falls North
Glenville
Golden's Bridge
Goose Island
Goshen
Grafton
Graham
Grand Gorge
Grangerville
Granite Springs
Grant Hollow
Granville
Grapeville
Graphite
Grassy Point
Graymoor
Green Corners
Green Island
Green River
Greenfield
Greenfield Center
Greenwich
Greenwich Junction
Greenwood Lake
Greycourt
Groom Corners
Groveville
Guilderland
Guilderland Center
Gurn Spring
Hadley
Hagaman
Hagedorns Mills
Hague
Haines Falls
Halfmoon
Hamburg
Hamilton Hill
Hampton
Hampton Manor
Hannacroix
Harlemville
Harmon Park
Harmony Corners
Haverstraw
Haviland
Hawthorne
Hawthorne Hill
Hawversville
Hebron
Helderberg
Hempstead
Hemstreet Park
Hensonville
Heritage Hills
Hervey Street
High Falls
High Mills
High Woods
Highland
Highland Falls
Highland Mills
Highlands
Hillburn
Hillcrest
Hillsdale
Hillside
Hillside Lake
Hoag Corners
Hoffmans
Hogtown
Holcombville
Honeywell Corners
Hoosick
Hoosick Falls
Hoosick Junction
Hope
Hope Falls
Hopewell Junction
Horton Estates
Hudson
Hudson Falls
Hudson Valley
Huletts Landing
Hungry Hill
Hunter
Huntersland
Hurley
Hyde Park
Igerna
Indian Kettles
Indian Lake
Indian Park
Iona Island
Ironville
Ives Corner
Hudson Valley
Jackson Corners
Jackson Summit
Jefferson Heights
Jefferson Valley
Jewett
Jewett Center
Johnsburg
Johnsonville
Hudson Valley
Karner
Kaser
Katonah
Katsbaan
Kelleys
Kerleys Corners
Ketchums Corners
Kinderhook
Kings
Kings Station
Kingsbury
Kingston
Kiryas Joel
Kiskatom
Kitchawan
Knowellhurst
Knox
Komar Park
Krank Park
Hudson Valley
Ladentown
Lafayetteville
Lake Carmel
Lake Desolation
Lake George
Lake Hill
Lake Katonah
Lake Katrine
Lake Lucille
Lake Luzerne
Lake Mohegan
Lake Pleasant
Lake Sunnyside
Lake Vanare
Lambs Corner
Lanesville
Lansingburgh
Latham
Lebanon Springs
Leeds
Lewisboro
Lexington
Limestreet
Lincoln Park
Lincolndale
Linden Acres
Linlithgo
Little York
Livingston
Livingstonville
Loch Muller
Lorenz Park
Lost Valley
Loudonville
Low Hampton
Luther
Hudson Valley
Mackey
Mahopac
Malden Bridge
Malden-on-Hudson
Malta
Malta Ridge
Maltaville
Manitou
Manning Boulevard
Manny Corners
Manorkill
Manorville
Maple Grove
Maple Grove
Maplecrest
Mariaville
Mariaville Lake
Marlboro
Martindale
Maybrook
Mayfair
Maywood
McKownville
Meadowdale
Mechanicstown
Mechanicville
Medusa
Medway
Mellenville
Melrose
Menands
Merritt Park
Middle Falls
Middle Granville
Middle Ground Flats
Middle Grove
Middleburgh
Middletown
Milan
Mill Point
Millbrook
Millerton
Millertown
Millwood
Milton
Minaville
Minerva
Mohawk View
Mohegan Lake
Monroe
Monsey
Montbello
Montgomery
Montrose
Moorhouse Corner
Moreau
Morey Park
Moriah
Mosherville
Mosquito Point
Mount Ivy
Mount Kisco
Mount Marion
Mount marion Park
Mount Pleasant
Mount Tremper
Mountain Lodge
Mountain Lodge Park
Mountain View
Mountainville
Mt Airy
Mt Hope
Mt Ivy
Mt Kisco
Mt Pleasant
Mt Tremper
Muitzes Kill
Myers Corner
Hudson Valley
Nanuet
Nassau
Nauraushaun
Nelsonville
Nevis
New Baltimore
New Castle
New City
New City Condominiums
New City Park
New Concord
New Hempstead
New Lebanon
New Lebanon Center
New Paltz
New Salem
New Scotland
New Square
New Windsor
Newburgh
Newcomb
Newton Hook
Newtonville
Niskayuna
Niverville
Normanskill
Normansville
North Argyle
North Ballston Spa
North Bethlehem
North Blenheim
North Broadalbin
North Castle
North Chatham
North Creek
North Easton
North Germantown
North Granville
North Greenbush
North Greenwich
North Hebron
North Hillsdale
North Hoosick
North Hudson
North Petersburg
North River
North Settlement
North Stephentown
North Tarrytown
North White Plains
Northumberland
Northville
Norton Hill
Hudson Valley
Oak Hill
Old Chatham
Olmstedville
Omi
Onteora Park
Orange lake
Ossining
Overlook
Oxford
Hudson Valley
Palenville
Paradise Hill
Paradox
Pattersonville
Pawling
Peach Lake
Pearl River
Peekskill
Perth
Petersburg
Petersburg Junction
Petersburgh
Philipse Manor
Philipstown
Philmont
Pilot Knob
Pine Bush
Pine Grove
Pine Hills
Pine Island
Pine Plains
Piseco
Pittstown
Place Corners
Plattekill
Pleasant Valley
Pleasantdale
Pleasantside
Pleasantville
Pocantico Hills
Poestenkill
Pomona
Pomona Heights
Port Chester
Port Ewen
Port Jervis
Port Montgomery
Porter Corners
Potter Hollow
Pottersville
Poughkeepsie
Pound Ridge
Prattsville
Preston Hollow
Preston-Potter Hollow
Princetown
Prospect Heights
Pulvers
Pumpkin Hollow
Purchase
Purling
Putnam
Putnam Lake
Putnam Station
Hudson Valley
Quackenkill
Quaker Springs
Quaker Street
Quarry Heights
Quarryville
Queechy
Queensbury
Hudson Valley
Raceville
Ralmar Park
Ramapo
Ravena
Raymertown
Rayville
Red Falls
Red Hook
Red Mills
Red Oaks Mill
Red Rock
Reidsville
Rensselaerville
Rexford
Reynolds
Rhinebeck
Rhinecliff
Riders
Riders Mills
Ridgeway
Rifton
Riley Cove
Riparius
Riverside
Rock City
Rock City Falls
Rockhurst
Rockland Lake
Rockton
Roe Park
Roessleville
Rosecrans Park
Rosemont Park
Rosendale Village
Rossman
Rotterdam
Rotterdam Junction
Round Lake
Round Top
Rye
Rye Brook
Hudson Valley
Sabael
Sabbath Day Point
Sacandaga Park
Salem
Salisbury Mills
Salt Point
Samsondale
Sand Lake
Saragota Springs
Saugerties
Saugerties South
Scarborough
Scarsdale
Schaghticoke
Schaghticoke Hill
Schenectady
Schodack
Schodack Center
Schodack Center
Schodack Landing
Schonowe
Schroon
Schroon Lake
Schuylerville
Scotch Bush
Scotchtown
Scotia
Scotts Corners
Selkirk
Severance
Shady
Shandaken
Shenorock
Sherman Park
Sherwood Park
Shokan
Shrub Oak
Shushan
Siena
Silver Bay
Slateville
Sleepy Hollow
Sleepy Hollow Manor
Slingerlands
Sloatsburg
Slyboro
Smith Corner
Snyders Lake
Sodom
South Amsterdam
South Argyle
South Bethlehem
South Blooming Grove
South Blooming Grove Village
South Cairo
South Cambridge
South Corinth
South Durham
South Glens Falls
South Granville
South Hartford
South Highland
South Horicon
South Jewett
South Salem
South Schenectady
South Schroon
South Westerlo
Southfields
South Westerlo
Southfields
Spackenkill
Sparta
Spawn Hollow
Speculator
Speigletown
Spencertown
Spring Valley
Spruceton
Staatsburg
Stanford Heights
Stanwood
Starbuckville
Starks Knob
Stephentown
Stephentown Center
Sterling Forest
Sterling Ridge
Stever Mill
Stillwater
Stockport
Stone Ridge
Stony Creek
Stony Point
Stoodley Corners
Stottville
Street Road
Stuyvesant
Stuyvesant Falls
Suffern
Suffern Park
Sugarloaf
Summit Park
Sunnyside
Surprise
Sycaway
Taborton
Taconic Lake
Taghkanic
Tahawus
Tallman
Tannersville
Tarrytown
The Glen
Thiells
Thompsons Lake
Thomson
Thornwood
Thurman
Ticonderoga
Tillson
Titusville
Tivoli
Toddville
Tomhannock
Tomkins Cove
Tribes Hill
Tripoli
Troy
Truthville
Tucker Heights
Tuxedo Park
Twilight Park
Twin Lakes Village
Ulster Landing
Union Mills
Unionville
Upper Benson
Upper Hollowville
Upper Red Hook
Upper Union Street
Ushers
Usonia Historic District
Vails Gate
Valatie
Vale & Eastern Ave
Valhalla
Valley Falls
Valley Pond Estates
Van Cortlandtville
Van Schiack Island
Vaughns Corners
Verdoy
Cerplanck
Veteran
Victory
Victory Mills
Viewmonte
Viola
Vischer Ferry
Vista
Voorheesville
Waccabuc
Walden
Walker Valley
Wallins Corners
Wallkill
Wallomsac
Walloomsac
Walton Park
Wappingers Falls
Warrensburg
Warwick
Washington Heights
Washingtonville
Watchtower
Waterford
Watervliet
Watsonville
Wells
Wesley Hills
West Albany
West Athens
West Berne
West Camp
West Charlton
West Conesville
West Copake
West Coxsackie
West Durham
West Fishkill
West Fort Ann
West Galway
West Ghent
West Ghent Falls
West Harrison
West Haverstraw
West Hebron
West Hill
West Hoosick
West Hurley
West Jewett
Westkill
Westmere
Wevertown
Wheeler Estates
White Creek
White Plains
Whitehall
Whitehall Corners
Whitney Estates
Willow
Willow Brook Park
Willow Glen
Wilton
Winchester Gables
Windham
Windmill Farm
Wisner
Wittenburg
Woodbury Village
Woodruff Heights
Woodstock
Wyantskill
Wyatts
Wynantskill
Wyomanock
Yaddo
Yorktown
Yorktown Heights
Zena
What can helical (screw) piles be used for?
---
Helical piles are an anchoring solution capable of supporting the heaviest loads, and can be installed in all types of soils no matter what the environmental challenges.
Our products are designed to solidly support residential, commercial, industrial, and municipal projects.
What are the GoliathTech advantages?
Minimal impact to the landscape
Start building immediately after installation
Perfectly level structure
A screw pile installation: quick and easy!
---
While construction projects usually leave you tired, frustrated, and counting down the days, with GoliathTech's help, you'll find yourself at ease. The expertise of our certified installers, combined with the cutting-edge technology used by our team, allows us to gather and then calculate all the information that we need for the project's success; and ultimately, to leave you with a project that you've only imagined in your dreams.
Steps 2 and 3 is where the screw pile installation occurs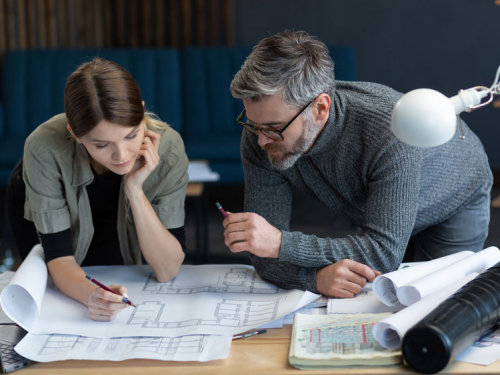 Step 1
Planning your project
First and foremost, it is essential to determine the nature of your project and the contractor who will build it, as well as the various needs associated with it. Evaluate the time, budget, and space available to you so that you can pass this information on to one of our certified installers, when the time comes.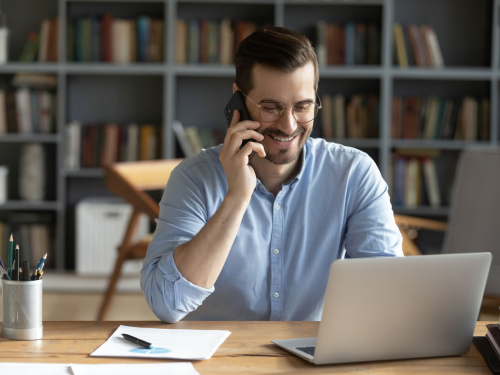 Step 2
Consultation and estimate
Our certified installers are waiting for your call! With the help of precise calculations and an analysis of the type of soil and the load to be supported, they will be able to provide you with an estimate of the cost of the product and will design a solution tailored to your needs.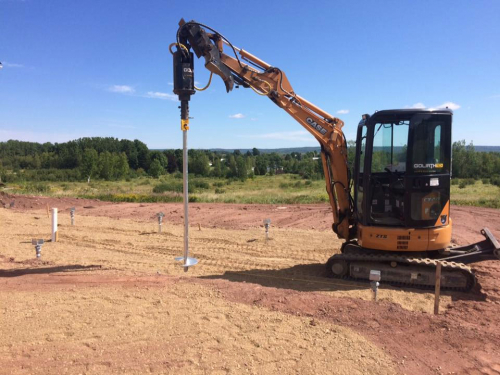 Step 3
Installation
The big day has finally arrived. The helical (screw) piles will be screwed in as deeply as possible. It's likely that during the installation, some technical details will need to be adjusted, such as the length of the piles or the size of the helices. Our experts know how to react quickly in order to ensure the absolute stability of your foundation.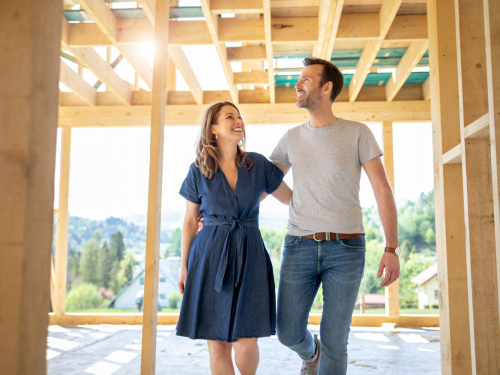 Step 4
Everything is ready for construction
There's no delay or clean-up required between the end of the screw pile installation and the start of construction. As soon as the last helical (screw) pile is anchored into the ground, your contractor can start building your project.
Types of applications: a helical pile foundation for incomparable anchorage
From deck to home foundations, our helical (screw) pile system is the best foundation solution for you.
No matter what your project is…
---
GoliathTech helical piles are ready
In order to provide you with a helical (screw) pile foundation solution that's designed to meet your needs and specific project, our network of certified installers and consultants make the most of their vast expertise in the field. Recognized for their know-how, they conform screw piles to meet the unique nature of your property and project, rather than offering you a solution... cast in concrete!