GoliathTech Your Helical (Screw) Pile Installer - Muskoka
---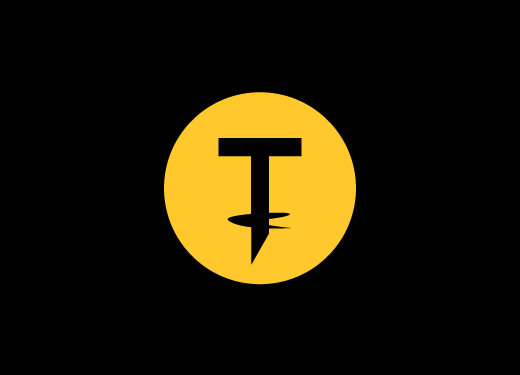 GoliathTech Muskoka
Novar, Ontario P0A 1R0
About Us
GoliathTech Muskoka is your certified installer for the cities of Orillia, Oro-Medonte, Wasaga Beach, Springwater, Midland, Bracebridge, Severn, Tiny, Gravenhurst, Brock, and more. View more cities we serve below.
Cities served by your installer
Orillia
Oro-Medonte
Springwater
Midland
Bracebridge
Severn
Tiny
Gravenhurst
Brock
Ramara
Tay
Penetanguishene
Muskoka Lakes
Lake of Bays
Georgian Bay
Acton Island
Allensville
Allenwood Beach
Alsops Beach
Apto
Ardtrea
Atherley
Bala
Balm Beach
Bardsville
Bass Lake Park
Bayshore Village
Baysville
Beatrice
Beaumaris
Beasoleil Island
Beaverton
Beckwith Island
Bent River
Big Chute
Brackenrig
Brechin
Brechin Beach
Carden
Carley
Carlyon
Carthew Bay
Cedar Beach
Cedar Point
Christian Island
Coldwater
Coopers Falls
Crooked Bay
Crossland
Crown Hill
Dalston
Deanlea Beach
Dee Bank
Echo Beach
Edmore Beach
Elmvale
Fair Valley
Fergus Hill Estate
Fergusonvale
Ferndale
Fesserton
Foot's Bay
Forest Harbour
Forest Home
Foxmead
Franceville
Gamebridge
Giants Tomb Island
Glen Orchard
Go Home
Grandview
Gull Rock
Hamlet
Hampshire Mills
Hillsdale
Honey Harbour
Hope Island
Horseshoe Valley
Howes Corners
Kilworthy
Kirkfield
Lafontaine Beach
Lake Dalrymple
Langman
Longford Mills
Maceys Bay
MacTier
Maple Valley
Mara Beach
Marchmont
Martinville
Martyrs Shrine
McCrackins Beach
Melduf
Mertz's Corner
Midhurst
Milford Bay
Minesing
Minett
Moon River
Moons Beach
Moonstone
Mordolphin
Mt Saint Louis
Mt Stephen
Muskoka District
New Flos
Norway Point Maple Ridge
Orr Lake
Peekaboo Point
Perkinsfield
Petaguishene Beach
Phelpston
Port Bolster
Port Carling
Port McNicoll
Port Severn
Port Sydney
Potters Landing
Prices Corner
Rama
Rathburn
Redwood
Rohallion
Rossclair
Sadowa
Sahanatien
Sandy Beach
Saurin
Sawlog Bay
Sebright
Severn Falls
Silver Birch Beach
Simcoe Lodge
South Bay
Springdale Park
Strongville
Sturgeon Bay
Swift Rapids
Sylvan Glen Beach
Talbot
Thorah Beach
Thorah Island
Thorel House
Thunder Beach
Tobin Island
Torrance
Udney
Ufford
Uhthoff
Uphill
Uptergrove
Valley Green Beach
Vasey
Vigo
Warminster
Washago
Waubaushene
Waverly
Whiteside
Willow Beach
Wilson Point
Windermere
Wolverine Beach
Wood Landing
Woodland Beach
Woodlington
Wyebridge
Wymbolwood Beach
Ziska
What can helical (screw) piles be used for?
---
Helical piles are an anchoring solution capable of supporting the heaviest loads, and can be installed in all types of soils no matter what the environmental challenges.
Our products are designed to solidly support residential, commercial, industrial, and municipal projects.
What are the GoliathTech advantages?
Minimal impact to the landscape
Start building immediately after installation
Perfectly level structure
A screw pile installation: quick and easy!
---
While construction projects usually leave you tired, frustrated, and counting down the days, with GoliathTech's help, you'll find yourself at ease. The expertise of our certified installers, combined with the cutting-edge technology used by our team, allows us to gather and then calculate all the information that we need for the project's success; and ultimately, to leave you with a project that you've only imagined in your dreams.
Steps 2 and 3 is where the screw pile installation occurs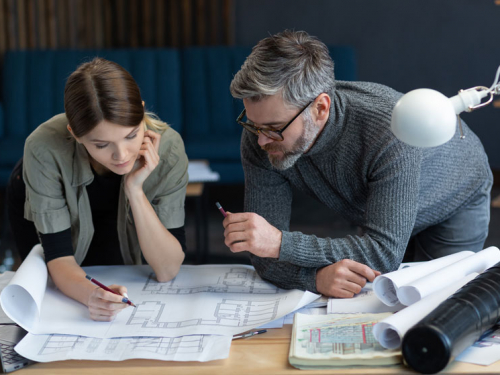 Step 1
Planning your project
First and foremost, it is essential to determine the nature of your project and the contractor who will build it, as well as the various needs associated with it. Evaluate the time, budget, and space available to you so that you can pass this information on to one of our certified installers, when the time comes.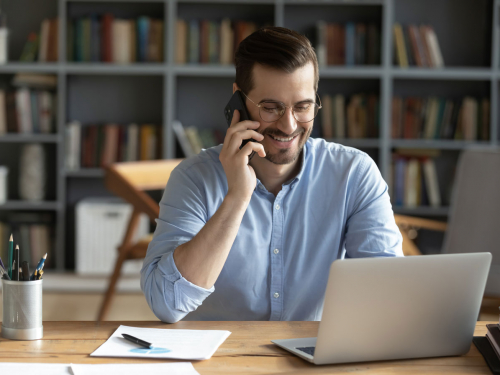 Step 2
Consultation and estimate
Our certified installers are waiting for your call! With the help of precise calculations and an analysis of the type of soil and the load to be supported, they will be able to provide you with an estimate of the cost of the product and will design a solution tailored to your needs.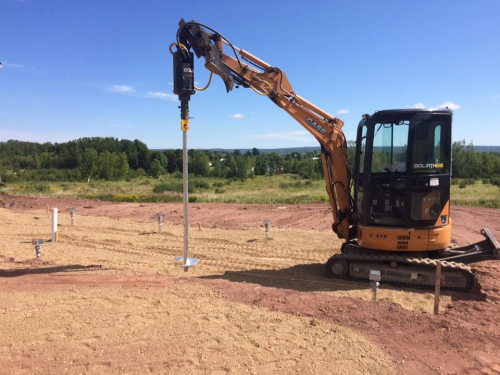 Step 3
Installation
The big day has finally arrived. The helical (screw) piles will be screwed in as deeply as possible. It's likely that during the installation, some technical details will need to be adjusted, such as the length of the piles or the size of the helices. Our experts know how to react quickly in order to ensure the absolute stability of your foundation.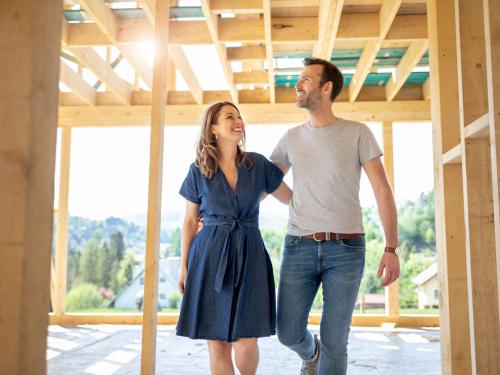 Step 4
Everything is ready for construction
There's no delay or clean-up required between the end of the screw pile installation and the start of construction. As soon as the last helical (screw) pile is anchored into the ground, your contractor can start building your project.
Types of applications: a helical pile foundation for incomparable anchorage
From deck to home foundations, our helical (screw) pile system is the best foundation solution for you.
No matter what your project is…
---
GoliathTech helical piles are ready
In order to provide you with a helical (screw) pile foundation solution that's designed to meet your needs and specific project, our network of certified installers and consultants make the most of their vast expertise in the field. Recognized for their know-how, they conform screw piles to meet the unique nature of your property and project, rather than offering you a solution... cast in concrete!