At GoliathTech, we're much more than just simple screw piles manufacturers and installers—we're the pillars of it! No matter the type of project that you have, we offer top-of-the-line foundation solutions. In the article that follows below, Darci shares a great example with us. Darci is the owner of a GoliathTech franchise in the state of Utah, in the USA.tah, aux États-Unis.
STEP 1: CLIENT NEEDS
We always start by asking the right questions to properly understand the client needs and by contacting the other stakeholders involved in the project. In this particular case, we had a client who was seeking an affordable solution for the foundation of a manufactured home. We also learned that the business by the name of "Modal Living" would be constructing the manufactured home, so we got in touch with them.
STEP 2: PLANS
After several meetings, GoliathTech's experts developed plans and technical specifications to determine the number of piles required and the exact locations where they would need to be installed.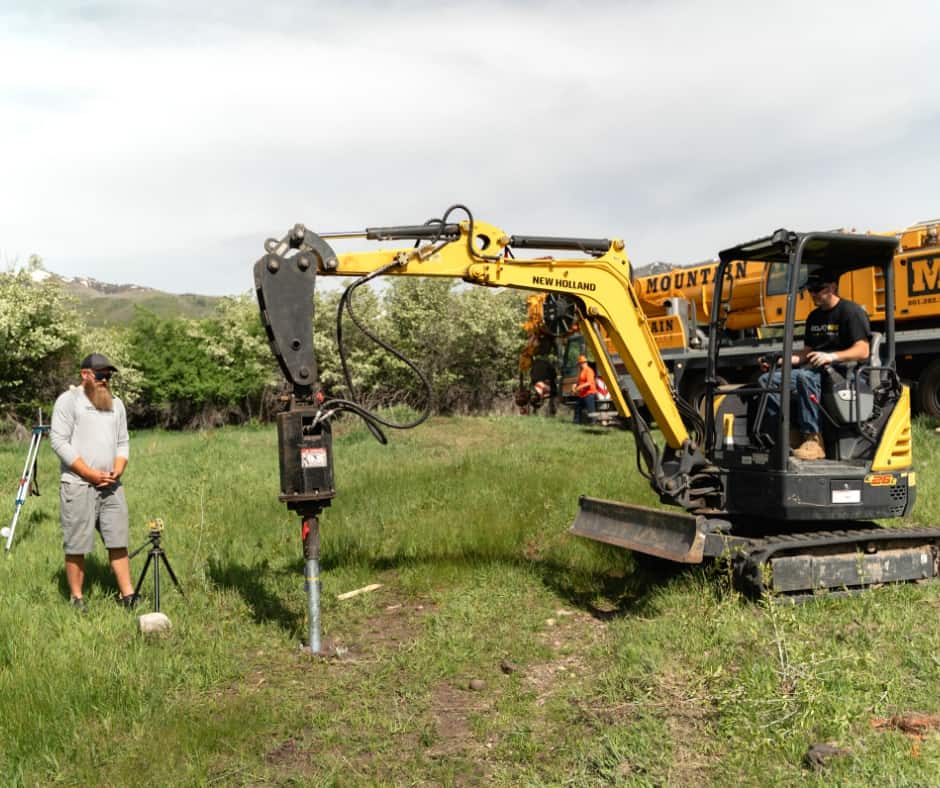 STEP 3: INSTALLATION
We agreed on an installation date for the piles and in a single day, our team installed eight screw piles, positioning them to anchor and to support the manufactured home for many years to come. Unlike concrete, screw piles don't require any pouring or drying time—a characteristic that all too often delays the subsequent steps that are need to set the foundation. Since we use light equipment (a mini excavator) to install the piles, we were able to manoeuvre our way into a constricted space without causing any damage to the surrounding landscape.
STEP 4: THE HOUSE ARRIVES
Modal Living arrived with the house once the screw piles were installed and ready to go.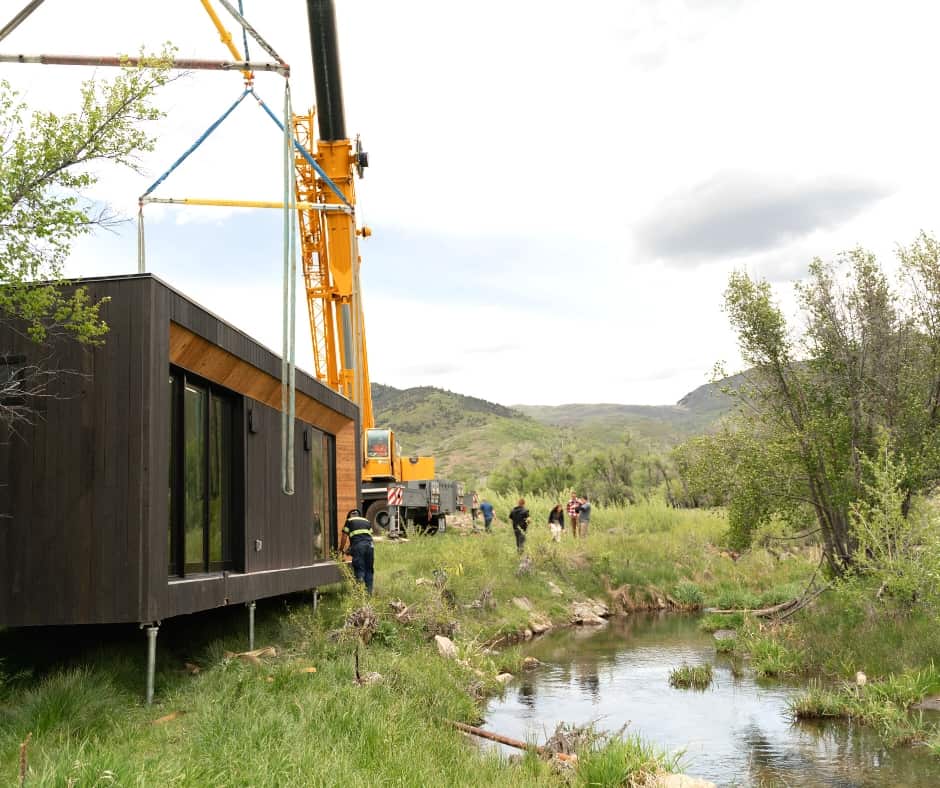 SATISFACTION GUARANTEED!
The client was thrilled with the end result and stated that GoliathTech had "saved his life"!
As for Modal Living, here's what a representative from the business had to say: "GoliathTech went above and beyond anything you could imagine! Their work was always professional and completed on schedule. It's a pleasure to work with the GoliathTech folks. They have an innovative product that already plays a significant role in the future of foundation systems."
Whether you are looking to build a deck, home foundation, shed, swimming pool or any other type of project requiring a solid foundation, GoliathTech screw piles are the number one foundation solution for your projects.
About GoliathTech
Do you work in the field of construction? For over 15 years, GoliathTech has integrated both strength and know-how to offer the best anchoring solution to support your residential and commercial projects. Our top-of-the-line helical screw piles are suited for any type of installation or application. Our installation services adapts to every soil type without causing any damage the ground or structure. Trust the experience and expertise of GoliathTech for your construction projects. Find a screw pile installer in your region or become a franchisee.
Other articles that might interest you
---