GoliathTech Your Helical (Screw) Pile Installer - Western Massachusetts
---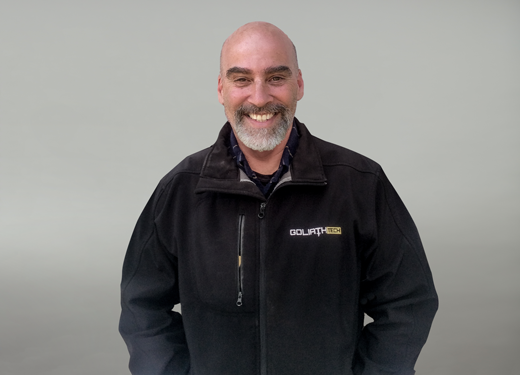 GoliathTech Western Massachusetts - Hudson Valley Wind & Solar LLC
Massachusetts
About Us
GoliathTech Western Massachusetts is your certified installer for the cities of Springfield, Chicopee, Pittsfield, Westfield, Holyoke, Northampton, Agawam, West Springfield, Ludlow, Easthampton, and more. View more cities we serve below.
Cities served by your installer
Pittsfield
Westfield
Holyoke
Northampton
Agawam
West Springfield
Ludlow
Easthampton
Western Mass
Adams
Adamsville
Agawam
Agawam Town City
Aldenville
Alford
Ashfield
Ashley Falls
Athol Junction
Atwater Park
Bancroft
Baptist Corner
Barkerville
Bay
Bay State
Beachwood
Becket
Becket Center
Belcher Square
Berkshire
Berkshire Heights
Bernardston
Blackinton
Blandford
Boston Road
Bradstreet
Briggsville
Brightside
Brightwood
Buckland
Burnett Road
Western Mass
Camp Greylock
Charlemont
Cheshire
Cheshire Harbor
Chester
Chester Center
Chesterfield
Chicopee
Chicopee Center
Chicopee Falls
Clarksburg
Cold Spring
Colrain
Coltsville
Congamond
Conway
Cozy Corner
Crescent Mills
Cummington
Dalton
Deerfield
Downtown
Drury
Duncan Knoll
Western Mass
East Charlemont
East Deerfield
East Greenfield
East Lee
East Longmeadow
East Otis
East Springfield
East Whately
East Windsor
Easthampton
Easthampton Town City
Egremont Plain
Elm Grove
Elmwood
Entry Dingle Heights
Fairview
Farnams
Feeding Hills
Ferry Lane
Flats
Florence
Florida
Forest Park
Forest Park Heights
Foundry Village
Freeman Knoll
Western Mass
Gill
Gillett Corner
Glendale
Goshen
Goss Heights
Granville
Granville Center
Great Barrington
Green Ridge Park
Greenfield
Greenfield Town City
Greylock
Hadley
Hadley Falls Company Housing
Hampden
Hancock
Harstville
Hatfield
Hawley
Haydenville
Heath
Highlands
Hinsdale
Holyoke
Hoosac Tunnel
Hoosac Tunnel Station
Houghtonville
Housatonic
Huntington
Western Mass
Indian Orchard
Ingleside
Interlaken
Knightville
Konkapot
Lakeview Terrace
Lakewood
Lanesboro
Lanesborough
Larrywaug
Laurel Park
Lee
Leeds
Lenox
Lenox Dale
Lenox Station
Leyden
Liberty Heights
Lithia
Longmeadow
Loudville
Ludlow
Lyonsville
Mahkeenac Heights
Mathies Manor
McKnight
Memorial Square
Merrick
Metro Center
Middlefield
Mill River
Monroe
Monroe Bridge
Montague City
Monterey
Montgomery
Montville
Mount Hermon
Mount Tom
Mt Washington
New Ashford
New Lenox
New Marlborough
North Adams
North Blanford
North Chester
North Chicopee
North Egremont
North Hadley
North Hancock
North Hatfield
North Otis
North Wilbraham
Northampton
Old Hill
Otis
Perry Manor
Peru
Pine Grove
Pine Point
Pittsfield
Plainfield
Plainville
Pontoosuc
Renfrew
Richmond
Richmond Furnace
Risingdale
Riverdale
Riverside
Rock Valley
Roosterville
Rowe
Russell
Russellville
Sandisfield
Sandy Hill
Savoy
Searsville
Shaker Village
Shattuckville
Sheffield
Shelburne
Shelburne Falls
Six Corners
Sixteen Acres
Smith Highlands
Smiths Ferry
South Ashfield
South Deerfield
South Egremont
South Hadley
South Hadley Falls
South Holyoke
South Lee
South Sandisfield
South Williamstown
South Worthington
Southampton
Southfield
Southwick
State Line
Stevens Corner
Stockbridge
Sunderland
Sweets Corner
Swift River
The X
Town Crest Village
Turners Falls
Tyringham
Upper Hill
Van Deusenville
Victory Hill
Washington
West Becket
West Chesterfiled
West Cummington
West Deerfield
West Farms
West Granville
West Hatfield
West Hawley
Wesy Leyden
West New Boston
West Otis
West Springfield
West Springfield Town City
West Stockbridge
West Stockbridge Center
West Whately
West Worthington
Westfield
Westhampton
Westover Air Reserve Base
Whately
White Oaks
Wilbraham
Williamsburg
Williamsett
Williamstown
Williamsville
Willimansett
Woronoco
Woronoco Heights
Worthington
Worthington Center
Worthington Corners
Wyben
Yankee Orchards
What can helical (screw) piles be used for?
---
Helical piles are an anchoring solution capable of supporting the heaviest loads, and can be installed in all types of soils no matter what the environmental challenges.
Our products are designed to solidly support residential, commercial, industrial, and municipal projects.
What are the GoliathTech advantages?
Minimal impact to the landscape
Start building immediately after installation
Perfectly level structure
A screw pile installation: quick and easy!
---
While construction projects usually leave you tired, frustrated, and counting down the days, with GoliathTech's help, you'll find yourself at ease. The expertise of our certified installers, combined with the cutting-edge technology used by our team, allows us to gather and then calculate all the information that we need for the project's success; and ultimately, to leave you with a project that you've only imagined in your dreams.
Steps 2 and 3 is where the screw pile installation occurs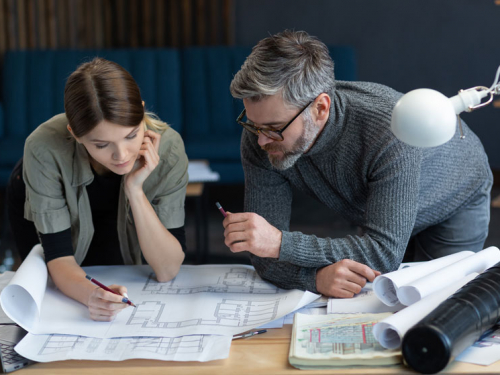 Step 1
Planning your project
First and foremost, it is essential to determine the nature of your project and the contractor who will build it, as well as the various needs associated with it. Evaluate the time, budget, and space available to you so that you can pass this information on to one of our certified installers, when the time comes.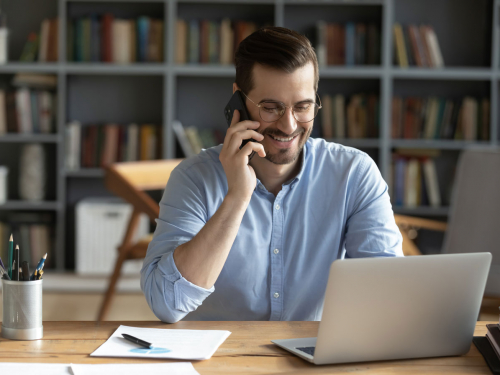 Step 2
Consultation and estimate
Our certified installers are waiting for your call! With the help of precise calculations and an analysis of the type of soil and the load to be supported, they will be able to provide you with an estimate of the cost of the product and will design a solution tailored to your needs.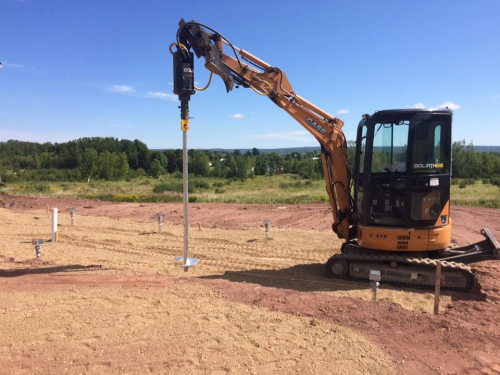 Step 3
Installation
The big day has finally arrived. The helical (screw) piles will be screwed in as deeply as possible. It's likely that during the installation, some technical details will need to be adjusted, such as the length of the piles or the size of the helices. Our experts know how to react quickly in order to ensure the absolute stability of your foundation.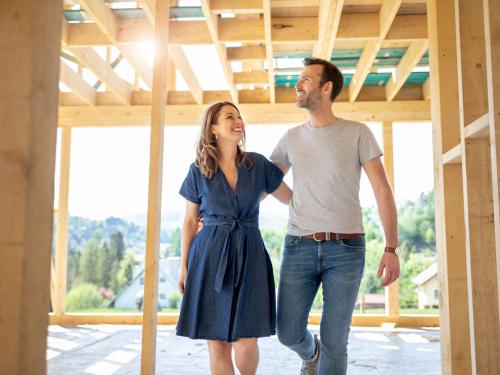 Step 4
Everything is ready for construction
There's no delay or clean-up required between the end of the screw pile installation and the start of construction. As soon as the last helical (screw) pile is anchored into the ground, your contractor can start building your project.
Types of applications: a helical pile foundation for incomparable anchorage
From deck to home foundations, our helical (screw) pile system is the best foundation solution for you.
No matter what your project is…
---
GoliathTech helical piles are ready
In order to provide you with a helical (screw) pile foundation solution that's designed to meet your needs and specific project, our network of certified installers and consultants make the most of their vast expertise in the field. Recognized for their know-how, they conform screw piles to meet the unique nature of your property and project, rather than offering you a solution... cast in concrete!