GoliathTech Votre installateur de pieux vissés - Texas
---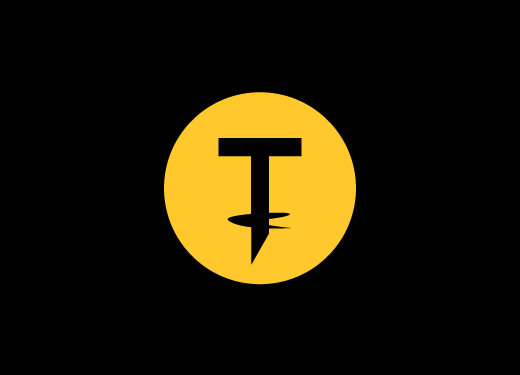 GoliathTech Texas
2836 I-30 Ste 209 Mesquite, Texas 75150
À propos
GoliathTech Texas est votre installateur certifié de pieux vissés pour les villes de Dallas, Fort Worth, Arlington, Plano, Garland, Irving, Frisco, Grand Praoirie, McKinney, Mesquite et plus encore. Voir plus de villes desservies ci-dessous.
Installer Projects
Villes desservies par votre installateur
Arlington
Plano
Garland
Irving
Frisco
Grand Prairie
McKinney
Mesquite
Texas
A. W. Perry
Abbott
Aberfoyle
Ables Spings
Abner
Acton
Addison
Addran
Adell
Advance
Aero Country Estates
Agnes
Aldridge
Aledo
Allen
Allen Point
Allison
Alma
Alma Heights
Alsa
Alsdorf
Alta Frisco
Altoga
Alvarado
Alvord
Ambros
Amelia Court Patio Homes
Angus
Anna
Annaville
Annetta
Annetta North
Annetta South
Anthony
Arbala
Arbor Creek
Arcadia Park
Argyle
Armstrong Park
Arnold
Arthur City
Arts District
Ashley Park Townehome Condos
Asian Trade District
Aubrey
Auburn
Aurora
Austin Ridge
Authon
Autumn park
Avalon
Azle
Bagby
Bailey
Baker
Bal Harbour
Blach Springs
Balsora
Bardwell
Barry
Bartley Woods
Barton Estates
Bartonville
Basin Springs
Basswood Park
Baylor-Meadows
Bazette
Bear Creek
Becker
Bel Air of Josey Ranch
Belcerville
Belk
Bell Branch
Bell View
Bella Casa
Bellaire Heights
Bellaire Park North
Belleview Apartments
Bells
Belmont Park
Beltline Range
Beltview Villa
Ben Franklin
Ben Hur
Benbrook
Bennett
Bentley
Birge
Birome
Birthright
Bisbee
Blackland
Blakely
Bloomdale
Bloomfield
Blooming Grove
Blue Bell Heights
Blue Haze
Blue Mound
Blue Ridge
Bluebonnet Hills
Bluffview
Blum
Bolivar
Bonanza
Bonham
Bonita
Bono
Bonton
Boonsville
Bowie
Box Church
Boyce
Boyd
Boz
Branch
Brandon
Brashear
Brazos Bend
Brazos Bend City
Brazos Point
Briar
Birardale Apartments
Briarmede
Briaroaks
Briarpark Village
Briarwood
Bridgeport
Brimer
Bristol
Brittany Place
Broadmoor Estates
Broadmoor Hills
Broadmoor Plaza
Brock
Brock Junction
Brookston
Brushie Prairie
Bruton Plaza
Bryan Place
Buchanan Estates
Buckingham
Buckingham North
Buckingham South
Bug Tussle
Bulcher
Bunker
Bunker Hill
Burleson
Byers McCart
Bynum
Byrd
Texas
Caddo Mills
Callisburg
Calvary
Cambridge
Cambridge Estates
Camelot
Camey
Camp Dallas
Campbell
Cana
Cannon
Cantura Cove
Canyon Creek
Capps Corner
Carl's Corner
Carpenters Bluff
Carriage Hill
Carrington Park
Carrollton
Carrollton Heights
Carrollton Highlands
Carrollton Summertree
Carruth Estates
Carson
Carter
Carter Park
Cartwright
Caruth Terrace
Casa Claire
Casa Terrace
Cascade Park
Cash
Castle Hills
Castlemere
Castleridge
Cayman
Cedarbrook
Cecile Place
Cedar Grove
Cedars
Cedarvale
Celeste
Celina
Chamberlain Place
Chambersville
Chambliss
Chandler
Chandler Heights
Chapel Creek
Chapin & Alemeda
Chase Oaks
Chase Oaks Village
Chase Road Industrial Park
Chatfield
Cheyenne Village
Chico
Chicota
Chisholm
Chisholm Place Apartments
Christie Ranch
Cimarron
Cinnamon Tree Apts
City Center District
Cleburn
Climax
Clinton
Cloisters
Close
Cobb Farm
Cobblestone
Coit
Collin
Colline Greene Condos
Collinsville
Colquitt
Combine
Commerce
Concord
Cool
Coolidge
Coomer Creek
Cooper Creek
Cooper Crossing
Copeville
Coppell
Copper Canyon
Copper Creek Estates
Corbet
Corinth
Corral City
Corsicana
Cotton Center
Cotton Gin
Cottondale
Cottonwood
Country Club at the Trails
Country Hills Estates
Country Place Plano
Country Villas
Coventry
Coventry Hills
Coventry Oaks
Covington
Coyote Flats
Coyote Flats City
Crafton
Crandall
Creechville
Creek Crossing
Creek of WIllow Bend
Creek Trails
Creek Village
Creeks on Coit
Creekside at Preston
Creekside Estates
Creekwood Apartments
Cresson
Cresson City
Crestview
Crestwood
Crisp
Cross Bend
Cross Creek
Cross Oak Ranch
Cross Roads
Cross Timber
Crosspointe Park
Crowley
Crown Ridge
Cryer Creek
Cuba
Culleoka
Cumby
Currie
Custer Creek Estates
Custer Creek Farms
Cypress Creek
Texas
Dallas Downtown Historic District
Dallas North Estates
Dalrock
Dalworthington Gardens
Davis Prairie
Dawson
Decatur
DeCordova City
Deep Ellum
Deep Water Point Estates
Deerfield
Delba
Delia
Denison
Dennis
Denton
Desert
Design District
Dew
Dexter
Dial
Diamond Hill
Dicey
Direct
Dish
Dish Town
Dixie
Dixon
Dodd City
Dominon at Panther Creek
Donie
Dorchester
Double Oak
Dougherty
Downtown Carrollton
Doyle
Dresden
Drop
Duplex
Dyers
Texas
Eagle Mountain
Eagle Ranch
East Caney
East Delta
East Meadow Apartments
East Tawakoni
East Texas
Eastern Heights
Eastwood Apartments
Ector
Edgecliff
Edgecliff Village
Edgewood
Edgewood park
Edhube
Egan
El Dorado
El Ranchero Estates
El Rosa
El Tierra
Eldorado Business Park
Eldorado Center
Elizabethtown
Elm Flat
Elmo
Elmont
Elwood
Ely
Emberson
Emblem
Emhouse
Emmett
Emory
Enclave at Stonebrook
Ennis
Ensign
Era
Estanica at Ridgeview Ranch
Estates at Wellington Run
Estates at Wooded Cove
Estates in High Country
Ethel
Euless
Eulogy
Eureka
Evergreen at Plano Parkway
Everman
Texas
Fair Oaks
Fairfax Hill
Fairfield Estates
Fairfield of Plano
Fairlie
Fairview
Fairway Bend
Fairway Vista
Fairways of Ridgeview
Falcons Lair
Falcons Ridge
Fallon
Far Greater Northside Historical
Far North Dallas
Far North Texas
Far Southwest
Farmers Branch
Farmersville
Farmington
Farrar
Fate
Fayburg
Ferris
Files Valley
Fink
Five Points
Flats
Flower Mound
Floyd
FM Vista West
Forest Chapel
Forest Creek North
Forest Glade
Forest Grove
Forest Hill
Forestburg
Forney
Forney Road Industrial District
Forreston
Fort Spunky
Fossil Creek Estates
Fossil Park
Foster Park
Fountain Creek
Fox
Fox Glen
Fox Hollow
Frankford Estates
Franklin Park at Canyon Creek
Freeman Estates
Freestone
Friendship
Frisco East
Frisco Heights
Frisco Medical Center
Frisco West
Frog
Frognot
Frosa
Frost
Fruitland
Fruitvale
Fuentes
Texas
Gainesville
Galloway Place
Galloway Range
Garden Acres
Garden Acres Area
Garden Gate
Garden Oaks
Gardens of Westridge
Garner
Garrett
Garretts Bluff
Gastonia
Georges Creek
Georgia
Glen Eden
Glen Lyon
Glen Meadows
Glen Rose
Glencoe
Glenview
Glenway
Globe
Gober
Godley
Golden Gate Village
Goodlow
Goodlow Park
Goodnight
Gordonville
Goshen
Government District
Granbury
Grand Estates of Breckinridge
Grand Junction
Grandview
Grapevine
Grauwyler
Grayhawk
Grays Prairie
Green Acres Industrial
Green Valley
Greenbriar Heights
Greenhollow
Greenland Hills
Greenridge Neighbors
Greenview
Greenville
Greenway Court
Greenway Parks
Greenwood
Gribble
Griffin
Griffin Parc
Griffinwood
Griffith
Groesbeck
Gunter
Texas
Hackberry
Hackberry Creek
Hail
Hall Office Park
Haltom City
Happy Hill
Harbor Grove
Harbour Points
Hardy
Harmon
Harmony
Harrington Homeplace
Harris Industrial Park
Hartsell Place
Harvest Ridge
Haslet
Hawk Cove
Heartland
Heath
Heather Ridge
Heathridge
Hebron
Henderson
Heritage Green
Heritage Lakes
Heritage Village
Herman
Hickory Creek
Hickory Heights
Hickory Springs
Hickory Tree Terrace Apartments
Hidden Hill
Hidden Meadows of Los Rios
High Country
High Meadow of Indian Creek
High Place
Highland
Highland Meadows
Highland Meadows Neighborhood
Highland Oaks
Highland Park
Highland Ridge
Highland Terrace
Highland Texas
Highland Village
Highlands
Hillcrest Crossing
Hillcrest Estates
Hillcrest Meadows
Hillcrest Oaks
Hillcrest Park
Hillcrest Place
Hillcrest Plaza
Hills of Kingswood
Hills of Spring Creek
Hillsboro
Hillview
Hiram
Hogansville
Hollywood
Homestead Social Organization
Honey Grove
Hood
Hood and Miller
Hopewell
Horn Hill
Horshoe Bend
Horton
Hospital District
Howard
Howe
Hubbard
Hudson Oaks
Hulen Bend Estates
Hulen Heights
Hulen Springs Meadow
Hunters Creek
Hunter Glen
Hunters Landing
Hunters Ridge
Huntington Park
Huron
Texas
Ida
Idlewyld Place
Ike
Illinois Bend
Imperial Park
Independence Square
India
Indian Creek
Indian Springs
Indian Trails
Industrial Park
Iona
Irene
Irving Lake
Italy
Itasca
Ivanhoet
Texas
Jackson Arms
Jacobia
Jardin
Jefferson on the Bend
Jewett
Jiba
Joe
Josephine
Josey Park Estates
Joshua
Junius Heights
Justin
Texas
Kaufman
Keene
Keeter
Keith
Keller
Keller Springs Village
Kelly
Kemp
Kemper Estates
Kennedale
Kensing
Kentucky Town
Kerens
Kimberlea
Kings Garden
Kings Ridge
Kings Road
Kingston
Kingswood Place
Kirvin
Klondike
Knolls at Russell Creek
Knolls of Frisco
Knollwood
Kopperl
Krugerville
Krum
Kyser Way
Texas
La Junta
La Paz Estates
La Ventura
Ladonia
Lake Bridgeport
Lake Brook Farms
Lake Creek
Lake Crest Estates
Lake Crossing
Lake Dallas
Lake Forest
Lake Hill Village
Lake Kiowa
Lake Limestone
Lake Park
Lake Park North
Lake Texas
Lake Worth
Lakeland
Lakeland Heights
Lakes of La Cima
Lakeside
Lakeside on Preston
Lakeside Village
Lakeview
Lakewood
Lakewood Addition
Lakewood Heights
Lakewood Hills
Lakewood Village
Lamar Brown
Lamasco
Lancer's Estates
Landers Lane
Lannius
Lantana
Las Brisas Hills
Las Colinas
Lavender
Lavon
Lavon Beach Estates
Lawler Park
Lawrence
Lawson
Lawson Road Estates
Lebanon
Lebanon Ridge
Legacy Crossing
Legacy East
Legacy Learning Center
Legacy Ranch
Legacy West
Leo
Leonard
Lewisville
Lexington Park
Liberty Grove
Liberty Park
Lillian
Lincoln Park
Lindsay
Little Elm
Little Ridge
Lively
Locust
Lois
Lolaville
Lone Cedar
Lone Oak
Long Creek
Los Brisas
Los Rios
Lost Creek Estates
Love Field
Lovelace
Lower Greenville
Lower Texas
Lowry Crossing
Lucas
Lucky Ridge
Luella
Lytle
Texas
Mabank
Mahoney
Main Street
Malaby
Mallard Cove
Malone
Mambrino
Mansfield
Mansions at Ridgeview Ranch and Country Club
Marcum
Marilee
Marine Creek Hills
Markum Ranch
Marshall Creek
Marysville
Maurier
Maxey
Mayfield
Maypearl
McKinney
McDonald
McKamy Evers
McLendon
McLendon-Chisholm
Meadow Creek
Meadowbrook
Meadowcreek
Medowlake
Meadowlake Farms
Meadows
Meadows of Candleridge
Meadows of Texas
Meadows of Preston
Meadows West
Melissa
Melody Hills
Melton
Menlow
Merit
Mertens
Mesquite Professional Medical Condominiums
Mexia
Midway
Milam
Mildred
Milford
Military Square
Millsap
Mimosa Lane
Mineral Wells
Mira Vista
Miramonte
Mitcham
Mobile City
Molidors
Monkstown
Montague
Montserrat
Morgan
Mount Calm
Mountain Springs
Mt Calm
Muenster
Mulberry
Munger
Munger Place
Munson
Murphy
Mustang
Myra
Myrtle Springs
Texas
Naaman
Nash
Navarro
Navarro Mills
Navo
Needmore
Nena
Nevada
New Birthright
New Fairview
New Harp
New Hope
New Market
New Texas
Newark
Newby
Newman Village
Newport
Newsome Estates
Neylandville
Nile Valley Plantations
Nob Hill
Nobility
Noble
Nocona
Nocona Hills
North Forest Estates
North Galloway
North Hill Manor
North Stonewall Terrace
Northcrest
Northeast Dallas
Northeast Garland
Northgate Heights
Northlake
Northridge
Northridge Estates
Northridge Valley
Northstar Business Park
Northwood
Nottinghame
Numo
Texas
Oak Creek Estates
Oak Grove
Oak Hill
Oak Hills Acorn
Oak Lawn
Oak Point
Oak Point Estates
Oak Ridge
Oak Trail Shores
Oak Valley
Oakhaven
Oaks
Oakwood Glen
Oglesby Place
Ola
Old East Dallas
Old Preston Hollow
Old Shepard Place Apartments
Old Town Keller
Old Union
Oldham
Oletha
Orangeville
Original Donation
Oriole Acres
Orleans Park
Osceola
Overton Woods
Texas
Pacio
Paddy Heights
Palisades Point
Palmer
Paloma Creek
Paloma Creek South
Panjab Estates
Panther Creek
Panther Creek Estates
Panther Creek on Preston
Panther Heights
Paradise
Park Blvd Estates West
Park Chase
Park Cities
Park Creek
Park Forest
Park Forest North
Park Glen
Park Hill
Park Hollow
Park Palisades
Park Place
Park Row
Park Springs
Park Terrace
Parkbrook Section
Parker
Parker Road Estates
Parks of Carrollton
Parkside Estates
Parkview
Parkway Estates
Parkwood Hills
Parkwood Offices
Parvin
Pasadena Gardens
Pasquinelli Hidden Creek Estates
Patrick
Peachtree Center
Peachtree Village
Peachtreegross
Peadenville
Pearson Farms
Peaster
Pebble Brook
Pecan Acres
Pecan Bend
Pecan Creek
Pecan Gap
Pecan Grove
Pecan Hill
Pecan Plantation
Peeltown
Peerless
Pelham
Pelican Bay
Penelope
Peniel
Peoria
Perry Heights
Personville
Petty
Phesant Landing
Phillips Creek Ranch
Picket Place
Pickett
Pike
Pilot Grove
Pilot Point
Pine Oaks
Pioneer
Pioneer Place
Pioneer Valley
Pitman Creek Estates
Pitman Creek North
Plainview
Plano Community Home
Plano East
Plano Park
Plano Parkside
Plantation Resort
Plantation Resort Augusta Farm
Plantation Resort Bama Farm
Plantation Resort Lake Brook Farm
Plantation Springs
Plantation Villas
Pleasant Point
Pleasant Ridge
Pleasant Valley
Plymouth Park
Poetry
Point
Point Enterprise
Pond at Briarwyck
Ponder
Ponderosa
Poole
Poolville
Ports O'Call
Posey
Post Oak Bend City
Post Oak Estates
Postoak
Pottsboro
Powell
Prairie Creek Estates
Prairie Grove
Prestion and Lebanon
Prestmont
Preston
Preston Bend
Preston Center
Preston Cove
Preston Glen
Preston Highlands North
Preston Hollow
Preston Lakes
Preston Lebanon Crossing
Preston Manor
Preston Meadows North
Preston North Estates
Preston on the Park
Preston Ridge
Preston Springs
Preston Square
Preston Village
Preston Vineyard Retail
Preston Vineyards
Prestondale
Prestwyck
Primrose
Primrose at Prestmont Place
Prince
Princeton
Prosper
Providence
Providence Village
Punkin Center
Purdon
Pursley
Texas
Quail Creek
Quail Meadow Village
Quail Ridge Estates
Quail Ridge Estates Phase II
Quail Run
Queen's Gate
Quinlan
Quorum View
Ragtown
Railroad
Rainbow
Rainbow Estates
Raleigh
Ranch Estates
Ranch Estates of Los Rios
Ranchette
Rancho Real
Rand
Randolph
Range Drive
Ranger
Rankin
Ravenglass Estates
Ravenna
Ray
Rayzor Ranch
Razor
Reagor Springs
Red Bud Estates
Red Oak
Reilly Springs
Rendon
Renner
Reno
Retreat
Retta
Rhea Mills
Rhome
Rice
Richardson
Ruchland
Richwoods
Ridgecreek Apartments
Ridgeline Townhomes
Ridgeview Ranch
Ridgeview Villas
Ridgeway
Ridgewood
Ridgewood Park
Ridglea Country Club Estates
Ridglea Hills
Ridglea Hills Addition
Ridgmar
Ridings
Ringgold
Rio Vista
River Bend
Riverby
Riverhollow
Roane
Roanoke
Robbins
Robinson Oaks
Robinson Ridge
Rockcreek Place
Rockett
Rockhill
Rockwall
Rodney
Rollingwood Estates
Rose Garden
Rosser
Rosston
Round Prairie
Rowlett
Roxton
Royal Acres
Royal Oaks
Royse City
RPIII-Riverwood
Runaway Bay
Rural Shade
Russell
Russwood Acres
Rutherford Addition
Texas
Sabathany
Sachse
Sadler
Saginaw
Saint Elmo
Salesville
Salona
Sam Houston
Samuell Blvd Business Park
Samuell Parks Farms South
Samuell Parks Farms West
Sanctuary
Sand Branch
Sand Flat
Sand Lake
Sandusky
Sanger
Sansom Park
Santa Fe Estates
Santa Monica
Sash
Savannah
Savoy
Savoy of Josey Ranch
Scott
Scurry
Scurry Town
Scyene Plaza
Seagoville
Seale
Sedona
Selfs
Seven Points
Seymore
Shaddock Creek
Shady Grove
Shady Shores
Shantara Plaza
Shepherds Hill
Shepton
Sheridan Apartments
Sherman
Sherman Junction
Sherwood Forest
Sherwood SHores
Shiloh
Silver City
Silver Fern
Silver Ridge
Simsboro
Sivells Bend
Skyline
Skyline Business Park
Skyline Industrial Village
Skyline Retail
Skyline Trade Center
Slidell
Small
Smith Estates
Sober
Sonoma
Sorano
Soules
South Boulevard
South Dallas
South Greenbriar
South Hills
South Lake Worth
South Meadows Crossing
South Sulphur
South Wildwood
Southlake
Southmayd
Southridge
Sowells Bluff
Sowers
Spanish Fort
Speed
Spring Bend
Spring Creek mobile Homes
Spring Hill
Spring Ridge
Spring Ridge Estates
Spring Ridge North
Spring Seat
Springfield
Springtown
St Paul
St Jo
Stanridge
Starwood
Starwood Spanish Oaks
State Thomas
Steeplechase
Sterling Creek
Sterret
Stewards Mill
Stewart Creek Estates
Stone Brook Apartments
Stone Creek
Stone Creek Village
Stone Manor
Stone Meadow
Stone Pony Apartments
Stonebriar Creek
Stonebriar North
Stonebrook
Stoneburg
Stoneglen
Stonehaven Place
Stonehenge Clan
Stonelake Estates West
Stonetree
Stonewall Terrace
Stonewater Crossing
Stonewood Glen
Stoney Hollow
Stony
Streetman
Sturdivant
Sturgeon
Styx
Sublett
Sulphur Springs
Summer Creek
Summerbrook
Summerfields
Summers Park Apartments
Sumner
Sunnyvale
Sunset
Swiss Avenue
T & M
Talty
Tate Springs
Taylor Oaks
Teague
Tealwood
Tehuacana
Tejas Trials
Telephone
Telico
Terrell
The Arbors at Willow Bay
The Brook
The Castlery
The Chase at Stonebriar
The Colony
The Domaine Apartments
The Fairways
The Harvard
The Haun
The Lakes of Highland Oaks
The Lakes of Preston Vineyards
The Lakes of Preston Vineyards Villages
The Parks of Deer Creek
The Stages
The Trails
The Trails of Glenwood
The Tribeca
The Villas of Stoney Hollow
Thelma
Thermo
Thornton
Thorp Spring
Thunderbird Estates
Tidwell
Tigertown
Timber Brook
Timbercreek
Timbercreek Estates
Tin Top
Tioga
Tira
Toco
Tolosa
Tom Bean
Tool
Town West
Trafalgar Square
Travis Ranch
Trenton
Treyburn
Trinity Mills
Trinity Oaks
Trinity Park
Trinity Place
Tripp
Trophy Club
Truce
Trumbull
Tulip
Turnbridge Manor
Turtle Creek
Tuscany Meadows
Tuscany Square
Tuscany Villas
Twin Creeks
Two Worlds
Union Valley
Union Valley City
Unity
University Estates
University Hills
University Park
University Place
University West
Uptown
Valdasta
Valley Creek
Valley Ranch
Valley View
Valleycreek
Van Alstyne
Vasco
Vaughan
Vendome
Venus
Verona
Vickery Place
Village East
Village North
Villages at Willow Bay
Villages of Greenway Park
Villages of Hillcrest
Villages of Indian Creek
Villages of Stonebriar Park
Villages of Stonelake Estates
Villages of White Rock Creek
Villas at Mesquite Creek
Villas Los Rios
Vintage at Legacy Lakes
Virginia Hills
Vista Ridge Addition
Wade Crossing
Walden
Waples
Warren
Warsaw
Watuaga
Waterford Falls
Waterford on the Meadow
Waterstone
Watsonville
Watters Crossing
Waxahachie
Waetherford
Wedgwood
Wedgwood South
Wedgwood Square
Wembley Court
West Creek Estates
West Delta
West Lake Industrial Park
West Plano Estates
West Tawakoni
Westbrook
Westcliff
Western Hils
Western Hills North
Western Lake
Westfalls Village
Westlake
Westland
Westminster
Weston
Westpark Place
Westworth Village City
Wetsel
Wheatland
Wheatley Place
Whiffletree
Whiffletree Villas
White Mound
White Rock
White Rock Creek Estates
White Settlement
Whitesboro
Whitewright
Whitney
Whitsell
Whitt
Wildwood
Williamsburg Square
Willos
Willow Creek
Willow Park
Willow Point
Willow Pond
Willow Ridge
Willow Springs
Willow Wood
Willowbrook East
Wills Point
Wilshire Heights
Wilson
Wind Meadow
Windford Ridge
Windhaven
Winding Creek Estates
Windmill Country
Windom
Windsong Ranch
Windsor Place
Windsor Place Apartments
Windsor Ridge Estates
Winkler
Winningkoff
Winslow
Winsor Manor
Wold Creek Estates
Woodbury
Woodcreek
Wooded Creek
Woodgate
Woodhaven
Woodland Hills
Woodland Park
Woodlands of Plano
Woodpark
Woodrow
Woods of Suncreek
Woodstream Estates
Wortham
Wright
Wyatt North
Wyatt South
Wylie
Wynfield Farms
Wynngate
Yantis
Yowell
À quoi servent les pieux vissés?
---
Les pieux vissés sont des solutions d'ancrage capables de soutenir les charges les plus lourdes et parfaitement adaptées à tout type de sol ou de contrainte environnementale.
Les pieux vissés sont optimisés pour supporter solidement les structures de projets résidentiels, commerciaux et agricoles.
Quels sont les avantages des pieux vissés?
Empreinte minimale sur le paysagement
Idéal pour les espaces restreints
Installation à longueur d'année
Convient à toutes les conditions de sol
La pose de pieux vissés : vite fait, bien fait!
---
L'installation de pieux vissés est si simple qu'elle passe pratiquement inaperçue. Et bien que nos installateurs certifiés se fassent discrets au passage, aucun détail n'est laissé au hasard. Simple, rapide, et néanmoins précise, notre technique d'installation ne requiert aucune excavation. Ainsi, nos pieux vissés soutiendront solidement votre projet tout en laissant votre terrain presque intact.
L'installation de pieux vissés ce fait à l'étape 2 et 3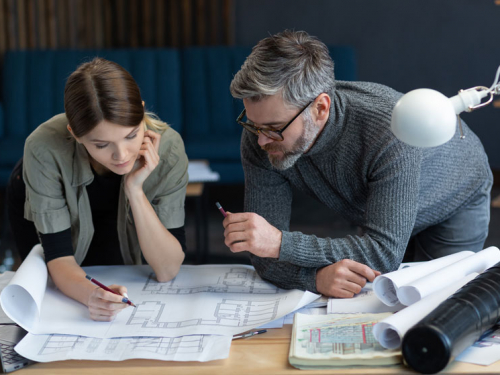 Étape 1
Planification de votre projet
Avant toute chose, il est essentiel de déterminer la nature de votre projet, l'entrepreneur qui exécutera les travaux ainsi que les différents besoins qui y sont associés. Évaluez le temps, le budget et l'espace dont vous disposez afin de pouvoir transmettre ces renseignements à l'un de nos installateurs certifiés, le temps venu.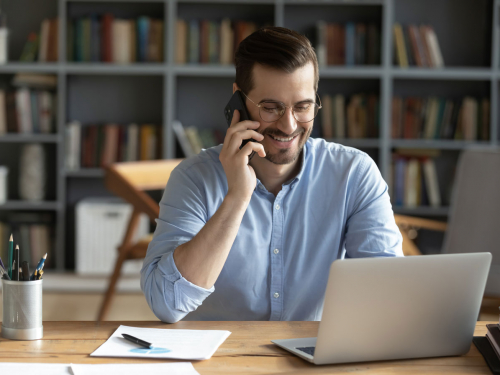 Étape 2
Consultation et estimation
Nos installateurs certifiés attendent votre appel! À l'aide de calculs précis et d'une analyse du type de sol et de la charge à supporter, ils seront en mesure de vous fournir une estimation du coût des travaux et de vous proposer la solution adaptée à votre projet.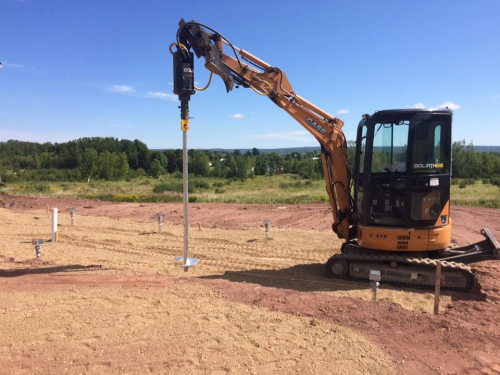 Étape 3
Installation
Le grand jour est arrivé. Les pieux à hélice seront vissés, en toute simplicité, aussi profondément que nécessaire. Il est probable qu'en cours d'installation, certains détails techniques soient ajustés, notamment la longueur des pieux et la dimension des hélices. Nos experts savent réagir rapidement en vue d'assurer la solidité absolue de votre fondation.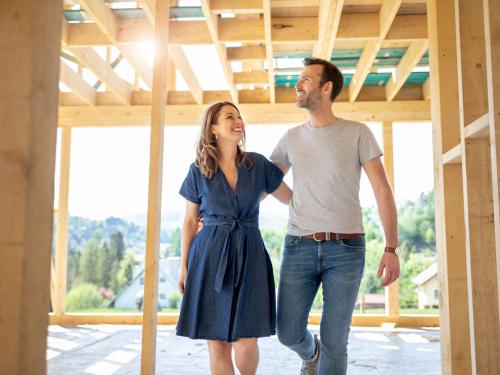 Étape 4
Tout est prêt pour la construction
Aucun délai ou nettoyage n'est requis entre la fin de l'installation des pieux vissés et le début des travaux de construction. Dès l'instant où le dernier pieu vissé est ancré dans le sol, vous pouvez démarrer la construction de votre projet avec votre entrepreneur.
Types d'applications: des pieux de fondation vissés pour un ancrage incomparable
Du pieutage de votre patio à la construction de votre maison, nos pieux de fondation sont toujours à la hauteur de vos besoins.
Peu importe votre projet…
---
Les pieux vissés GoliathTech sont toujours prêts.
Dans le but de vous offrir une solution de fondation sur pieux vissés qui soit parfaitement adaptée à vos besoins et à votre projet, notre réseau d'installateurs certifiés met à profit sa vaste expertise sur le terrain. Reconnus pour leur savoir-faire, ils adapteront les pieux à hélice selon la nature unique de votre terrain et de votre projet plutôt que de vous offrir une solution… coulée dans le béton!